« Valkyrie Review *No Spoilers Beyond the Bleedin' Obvious*
|
Main
|
Grenwald vs. Goldfarb on Israel »
January 04, 2009
Football Playoffs Open Thread- BUMPED And UPDATED For The Late Game
Ravens at Dolphins, right now on CBS
Eagles at the Snowbacks Vikings, 4:30 eastern on Fox.
Below the fold, your cheerleader of the day. Her selection does not imply my rooting interest in any team, just that I'd hit it.
UPDATE: Well, from 1-15 to the playoffs isn't bad, not bad at all. Still, that Ravens defense looks damn good.
Onto the late game...say what you want about McNabb and the Eagles but the Snowbacks (soon to be represented by Senator Al Franken) must go down.
New cheerleader photo added for the game.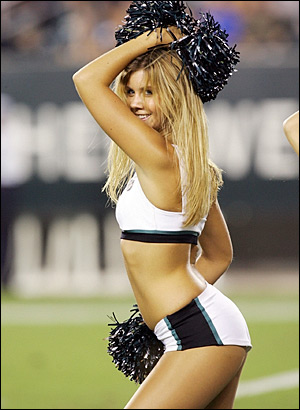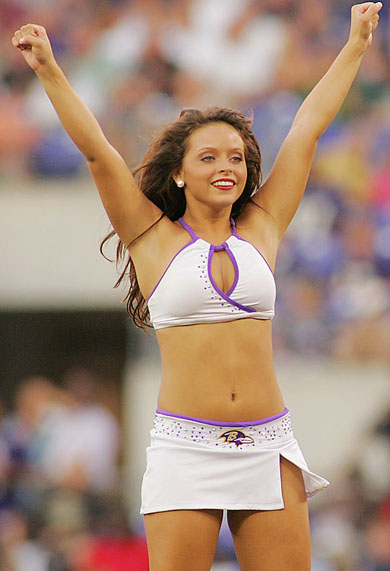 posted by DrewM. at
04:12 PM
|
Access Comments