« Minnesota Recount Update
|
Main
|
Report: Emanuel Spoke Directly to Blago About Senate Seat »
December 19, 2008
Bristol Palin Due to Give Birth Tomorrow, Eight Months After the Birth of Her Other Child Trig
A fecund filly if ever there was one.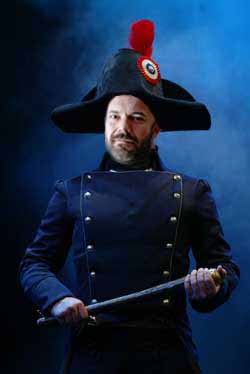 Inspector Sullivan, hard after Trig for stealing some bread
(Thanks to Slublog
Andrew Sullivan is furiously crunching numbers on his Texas Instruments calculator and punching out big Excel spreadsheets showing that this all could have happened just the way he claimed. His numbers work out if he's allowed a single premise -- somewhere in the Palin household is a free-range "emergency uterus."
"Consider the DNA," Ed Koch says in support of Princess Caroline. Consider her DNA? Consider the Palin DNA! They're like smoking-hot reformist tribbles!
Incidentally... Kathleen Parker doesn't even attempt any sort of consistency. She's all in favor of Senator Princess Caroline -- it's great to have fresh people who didn't spend a career in politics entering politics at the national level! -- and distinguishes her from the "not-quite-there" and inexperienced Palin.
That's pretty laughable. Even from a ditz like her.
She's not even bothering to maintain the fascade of being right-leaning at all. Although, of course, she'll continue riding that horse -- "Conservative Critic of Conservatives" -- for her full fifteen minutes.

posted by Ace at
12:36 PM
|
Access Comments