« Pakistan Joins The Bombing Campaign
|
Main
|
Obama Wants to Prosecute Those Seeking to Prevent Vote Fraud
Update: Bloomberg Deletes the Quote? Huh? »
October 17, 2008
Re: "Vetting" the Media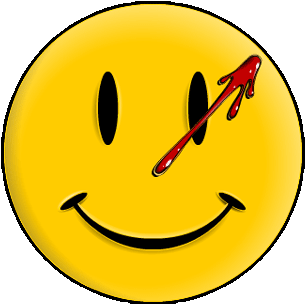 A lot of people want to know why we shouldn't begin "vetting" the media -- and by "vetting," I do in fact mean vetting. I mean starting a fund to put fucking detectives on them and begin outing them, one by one:
In the closet.
Hits his wife.
Fucking her editor.
Stoned out of his mind on coke half the time.
Etc.
And to reduce costs, I'm sure some budding citizen journalists-detectives would be wiling to take a night a week following these bastards around, taking pictures.
The media's position that Joe the Plumber who merely asked a question must be "vetted" out of existence certainly supports the full-blown "vetting" of them.
After all, far more turns on the questions they ask and... refuse to ask, more importantly.
Will we do this?
I've had angry phases where I was within inches of proposing just this. Even starting a corporation with limited liability protections to do so.
It may be time.
But not now. There are only two weeks left. The media isn't changing. They are in the tank for Obama; this is the full-court press. If we "got" one or two of these bastards by election day, what effect? None.
However, I have been loathe to even post such a notion in the past. It's too ugly, too vicious.
Not anymore.
It is their own "rule" -- those who ask questions that harm one's preferred candidate must be hounded and harassed and humiliated until they are silenced.
If this is the rule they impose on everyday citizens, it's time for everyday citizens to impose it on them.
Yes, this is where we're headed. And while I used to greet the prospect with disgust, now I'm comfortable with it.
It is their own "rule."
They will have to live by it, same as all of us.
Joe the Plumber was the last straw.
He was the last "freebie."

posted by Ace at
05:37 PM
|
Access Comments