« Overnight Thread
|
Main
|
Al Qaeda In Iraq Leader Dies From Eating The Salmon Mousse And Multiple Gunshot Wounds But Mostly Multiple Gunshot Wounds. »
October 04, 2008
OJ SIMSON VERDICT: GUILTY ON ALL COUNTS
Faces 15 Years to Life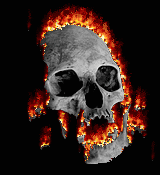 13 years to the day after he walked on the murder charges in LA.
This is going to cut into his ability to hunt for the real killers.
Fox News analysts are saying he's looking at 15 to life. See yah Juice.
Original post below the fold.
Simpson's trial has been overshadowed by real news this week but he may get his comeuppance on kidnapping, armed robbery and other charges. The verdict is going to be announced at 10pm Vegas time, which I think is now.
The 61-year-old former football star and a golfing buddy, 54-year-old Clarence "C.J." Stewart, were tried on 12 criminal charges in the alleged gunpoint robbery of two sports memorabilia dealers in a casino hotel room last year.

Each faces five years to life in prison if convicted of kidnapping, or mandatory prison time if convicted of armed robbery.
Ironically, the verdict in Simpson's murder trial was delivered on October 3, 1995...13 years ago today (at least in Vegas time).
Here's a link to a Vegas TV station that is live streaming the court room.
The other guys guilty on all counts sound far....not looking good for OJ.