« VP Pick Craziness-FNC/NBC?Others: It's.....Palin.
|
Main
|
Speech Thread »
August 29, 2008
CNN: How Can Sarah Palin Care for Her Chidren if She's Vice President? (Media Reax Thread)
Heh: VPILF
Hot smokin' nuance, from our fair and balanced media.
Women can do anything. Except if they're Republican women. In which case, how can they be so selfish as to put themselves in front of their children?
(This is a too good to check thing I just got from a friend... I've switched to CNN to catch their how-can-she-be-a-mother coverage.)
Andrea Mitchell on MSNBC... is decidedly funereal. Not feeling the excitement of this particular first.
The Democrats Go All "Sweetie"... Via Hot Air, Obama supporter calls Palin Quayle-esque. Because, you know -- come on. She's a woman.
Miss Wasilla, 1984: Democrats are saying just two years ago she was merely the mayor of a small town, Wasilla.
Um... two years before Obama announced for President, he was a minor state legislator.
Anyway, she... was Miss Wasilla in 1984.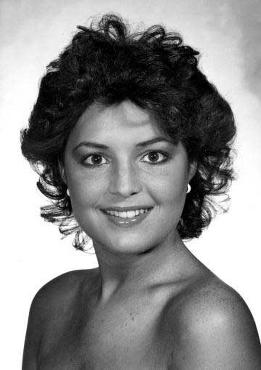 Hot MILF in Glasses Shows a Little Fur?

Jonah Goldberg Says This Mean's McCain's Flipping on ANWR? I don't think that's true, but it would be huge if true.
Snark: LukeMcGook--
governor of our 56th state, if I recall correctly
Read Wikipedia! She hunts, she eats moose burgers, one kid just signed up for Army and her latest kid (born this year) has Down's syndrome. She's a lifetime NRA member.
I just heard on CNN her husband's a fighter pilot and loves craps. Nope: Her husband's an oil jockey and champion snowmobiler. I heard wrong; they were talking about McCain.
Her kids' names are hysterically off-beat but cute. "Track" and "Trig" and "Bristol" and Willow and Piper?
In 1984, after winning the Miss Wasilla contest earlier that year, Palin finished second in the Miss Alaska beauty pageant which won her a scholarship to help pay her way through college.[5] In the Wasilla pageant, she played the flute and also won Miss Congeniality.

Palin holds a bachelor's degree in journalism from the University of Idaho where she also minored in politics.

Her husband, Todd, is a Native Yup'ik Eskimo.[5] Outside the fishing season, Todd works for BP at an oil field on Alaska's North Slope[6] and is a champion snowmobiler, winning the 2000-mile "Iron Dog" race four times.[5] The two eloped shortly after Palin graduated from college; when they learned they needed witnesses for the civil ceremony, they recruited two residents from the old-age home down the street.[5] The Palin family lives in Wasilla, about 40 miles (64 km) north of Anchorage.[7]

She briefly worked as a sports reporter for local Anchorage television stations while also working as a commercial fisherman with her husband, Todd, her high school sweetheart.[5] One summer when she was working on Todd's fishing boat, the boat collided with a tender while she was holding onto the railing; Palin broke several fingers.[5]

On September 11, 2007, the Palins' eighteen-year-old son Track, eldest of five, joined the Army.[7] He now serves in an infantry brigade and will be deployed to Iraq in September 2008. She also has three daughters: Bristol, 17; Willow, 13; and Piper, 7.[8] On April 18, 2008, Palin gave birth to her second son, Trig Paxson Van Palin, who has Down syndrome.[9] She returned to the office three days after giving birth.[10] Palin refused to let the results of prenatal genetic testing change her decision to have the baby. "I'm looking at him right now, and I see perfection," Palin said. "Yeah, he has an extra chromosome. I keep thinking, in our world, what is normal and what is perfect?"[10]

Details of Palin's personal life have contributed to her political image. She hunts, eats moose hamburger, ice fishes, rides snowmobiles, and owns a float plane.[11][12] Palin holds a lifetime membership with the National Rifle Association. She admits that she used marijuana when it was legal in Alaska, but says that she did not like it.[13]

Pre-gubernatorial political experience

Palin served two terms on the Wasilla City Council from 1992 to 1996. In 1996, she challenged the incumbent mayor, criticizing wasteful spending and high taxes.[5] The ex-mayor and sheriff tried to organize a recall campaign, but failed.[5] Palin kept her campaign promises, reducing her own salary, as well as reducing property taxes by 60%.[5] She ran for reelection against the former mayor in 1999, winning by an even larger margin.[5][14] Palin was also elected president of the Alaska Conference of Mayors.[8]

In 2002, Palin made an unsuccessful bid for Lieutenant Governor, coming in second to Loren Leman in a four-way race. After Frank Murkowski resigned from his long-held U.S. Senate seat in mid-term to become governor, Palin interviewed to be his possible successor. Instead, Murkowski appointed his daughter, then-Alaska State Representative Lisa Murkowski.[5]

Governor Murkowski appointed Palin Ethics Commissioner of the Alaska Oil and Gas Conservation Commission,[15] where she served from 2003 to 2004 until resigning in protest over what she called the "lack of ethics" of fellow Alaskan Republican leaders, who ignored her whistleblowing complaints of legal violations and conflicts of interest.[5] After she resigned, she exposed the state Republican party's chairman, Randy Ruedrich, one of her fellow Oil & Gas commissioners, who was accused of doing work for the party on public time, and supplying a lobbyist with a sensitive e-mail.[16] Palin filed formal complaints against both Ruedrich and former Alaska Attorney General Gregg Renkes, who both resigned; Ruedrich paid a record $12,000 fine.[5]

In 2006, Palin, running on a clean-government campaign, executed an upset victory over then-Gov. Murkowski in the Republican gubernatorial primary.[5] Despite the lack of support from party leaders and being outspent by her Democratic opponent, she went on to win the general election in November 2006, defeating former Governor Tony Knowles.[5] Palin said in 2006 that education, public safety, and transportation would be three cornerstones of her administration.[13]

When elected, Palin became the first woman to be Alaska's governor, and the youngest governor in Alaskan history at 42 years old upon taking office. Palin was also the first Alaskan governor born after Alaska achieved U.S. statehood. She was also the first Alaskan governor not to be inaugurated in Juneau, instead choosing to hold her inauguration ceremony in Fairbanks. She took office on December 4, 2006.

Highlights of Governor Palin's tenure include a successful push for an ethics bill, and also shelving pork-barrel projects supported by fellow Republicans. Palin successfully killed the Bridge to Nowhere project that had become a nationwide symbol of wasteful earmark spending.[10][17] "Alaska needs to be self-sufficient, she says, instead of relying heavily on 'federal dollars,' as the state does today."[11]

She has challenged the state's Republican leaders, helping to launch a campaign by Lieutenant Governor Sean Parnell to unseat U.S. Congressman Don Young[18] and publicly challenging Senator Ted Stevens to come clean about the federal investigation into his financial dealings.[10]

In 2007, Palin had an approval rating often in the 90s.[11] A poll published by Hays Research on July 28, 2008 showed Palin's approval rating at 80%.[19]
Her father used to take her moose hunting at 3 in the morning.
A leader on her basketball team, she was called "Sarah Barracuda."
Alas, she has a degree in journalism, but that doesn't prove she's unqualified.
Gergen: "she has no national security chops - what about fighting terrorism"?
Um, as a governor, she's the only one with executive experience handing terrorism out of any of them.
Democrats rarely nominate governors for some dumb reason. Republicans do. And then liberals denigrate mere executive experience as being nothing -- no "foreign policy experience," sitting in committee debating fishing rights! -- while being in the Senate, 1 of 100, having no real power or responsibility, is elevated as the greatest training for the presidency.
Snark: Bart--
For the first time in my life I'm proud of my country.
Pics! Here.
I heard earlier "NASCAR voters are going to love her husband." Oil jockey, won that 2000 mile snowmobile race four times.
He's also an Eskimo.
Here's the couple, shortly after having their last baby.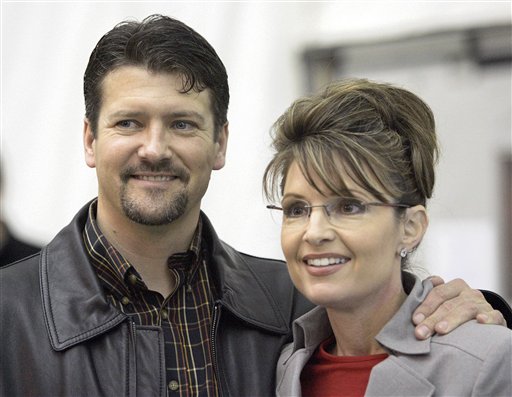 The kid's name is "Trig Paxon Van Palin," which a commenter suggests is almost certainly a hat-tip to Eddie and Alex.
She says she's not a "soccer mom," but a "hockey mom."
And now they're playing Van Halen's "Right Now."
Her pick?
Ummm.... How many millions is SNL going to offer Tina Fey to come back to the show?

posted by Ace at
11:11 AM
|
Access Comments