« Convention bounce, its real.
|
Main
|
McCain Veepstakes »
August 28, 2008
Cowbell?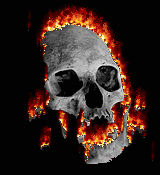 Sorry, guys, we've got to put the recession on hold again.
WASHINGTON (AP) -- The economy shifted to a higher gear in the spring, growing at its fastest pace in nearly a year as foreign buyers snapped up U.S. exports and tax rebates spurred shoppers at home.

The Commerce Department reported Thursday that gross domestic product, or GDP, increased at a 3.3 percent annual rate in the April-June quarter. The revised reading was much better than the government's initial estimate of a 1.9 percent pace and exceeded economists' expectations for a 2.7 percent growth rate.
Worst economy since the Great Depression.
Keith Olbermann, Chris Matthews hardest hit.
Yup - In the comments, gp nails the issue for voters:
I think a lot of lunch-pail folks who are complaining about "recession" are actually worried about inflation, which is hitting most of us. They're just using the wrong word. The current economy is nowhere nearly as bad as the period around 1980, which had much higher inflation, unemployment, and interest rates. I was there; I know. And there is no doubt that the MSM and the Dems are bad-mouthing the economy today for political reasons.

All this is not to say that things couldn't get worse. We've got a heckuva lot of debt to worry about, and I don't see that situation getting better. Neither BHO nor McCain mention spending control much.
The rising costs of everything from gas to food to energy is eating into household budgets. So while we may not technically be in a recession, people still find themselves with less discretionary income than they had a few years ago even if they're earning the same wage.
Of course, one way to lower the inflated price of say, oil, would be to increase domestic production. Prices have already moderated - sending them further down would act as a sort of immediate "tax cut" on families. Is it too much to hope that one of the convention speakers makes that point next week?

posted by Slublog at
10:06 AM
|
Access Comments