« No Sex, Please, We're Japanese: Japan Gives Up On Sex Almost Entirely
|
Main
|
The Return of Jesse MacBeth (?) »
March 19, 2008
BSG News
We may have already met our geek quota for the day, but some of this stuff shouldn't wait.
First, ten of the stars will be on Letterman tonight, including my favs Lucy Lawless, Grace Park, and Tricia Helfer. Olmos, Bamber, McDonnell, Sackhoff, Callis, Hogan, and Douglas will also appear.
Second, SciFi has greenlit the Caprica prequel project pilot. SciFi is looking for ways to continue to benefit from the Galactica IP.
From executive producers Ronald D. Moore and David Eick, the new series is set 50 years before "BSG" and centers on rival families the Greystones and the Adamas as they thrive in the bustling, technology-driven world of the 12 Colonies that eventually creates the Cylons. As with any classic tales featuring two families, intrigue, romance and backstabbing will reign.
And don't forget, the fourth and final season premiers Friday, April 4th (I guess this means they're moving back to the old timeslot). Will they get to Earth? Duh, yo.
Little toaster happiness under the fold.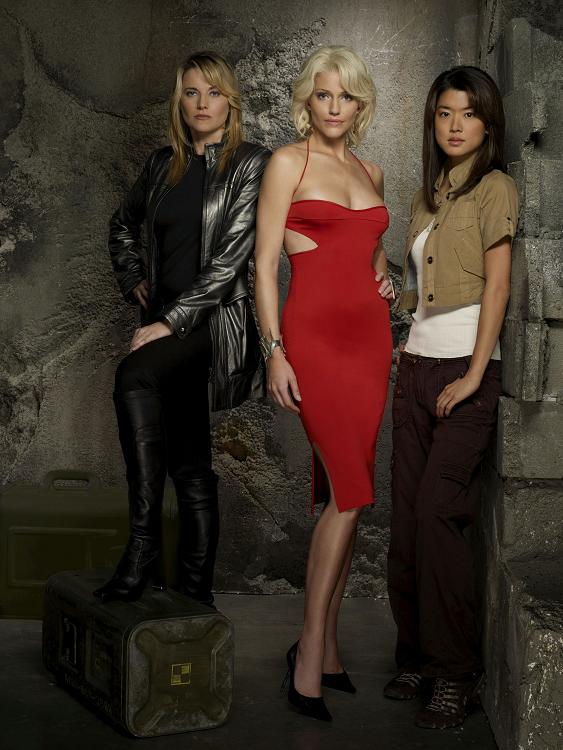 posted by Gabriel Malor at
11:46 PM
|
Access Comments