« Finally: A Dog IQ Test
|
Main
|
Kinky: Client Number Nine Asked For Stuff the Prostitute Didn't Think Was "Safe"
Blame Bush -- No, I Mean George Bush »
March 10, 2008
FoxNews Breaking: R E S I G N I NG ! ! !
UNDER INDICTMENT?!
NYT: NY GOV. ELLIOT SPITZER "HAD BEEN INVOLVED IN" PROSTITUTION RING
Update: "Empeeror's Club" Brothel, Five Fucking Grand A Pop!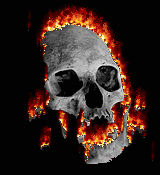 Gov. Eliot Spitzer has informed his most senior administration officials that he had been involved in a prostitution ring, an administration Governor Eliot Spitzer at a news conference in July 2007.

Mr. Spitzer, who was huddled with his top aides early this afternoon, had hours earlier abruptly canceled his scheduled public events for the day. He is set to make an announcement about 2:15 this afternoon at his Manhattan office.

Mr. Spitzer, a first-term Democrat who pledged to bring ethics reform and end the often seamy ways of Albany, is married with three children.

Just last week, federal prosecutors arrested four people in connection with an expensive prostitution operation. Administration officials would not say that this was the ring with which the governor had become involved.

...

As attorney general, he also had prosecuted at least two prostitution rings as head of the state's organized crime task force.

In one such case in 2004, Mr. Spitzer spoke with revulsion and anger after announcing the arrest of 16 people for operating a high-end prostitution ring out of Staten Island.

""This was a sophisticated and lucrative operation with a multitiered management structure," Mr. Spitzer said at the time. "It was, however, nothing more than a prostitution ring."

I know what the liberals are asking: Why is this such a big deal, and Sen. David Vitter's previous experience with call girls isn't?
Shut up, that's why.
Thanks to DrewM.
Coming over FoxNews... the five grand an "hour" figure.
He cannot afford that.
He was given free access to the girls for favors.
Client Number Nine? Apparently he may be named, though unnamed, in the indictments.
Update: Not so much on the "he can't afford that." DrewM says he's a multimillionaire, and I believe him.
But then, if he payed full freight, I'll eat my hat.
Governor Original Pimp: Slublog: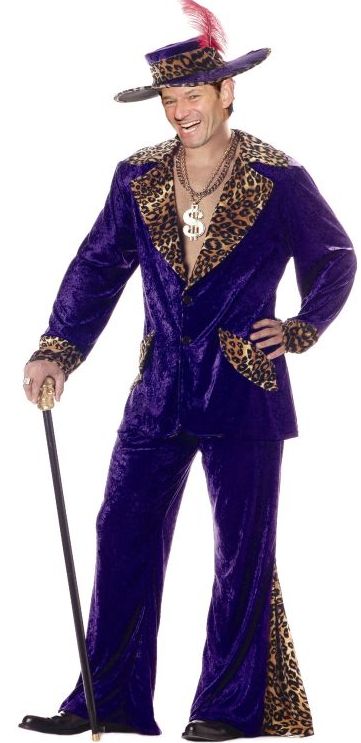 A $5,500 Per Hour Prostitute? Everyone wants to know what one may look like.
Well, I happen to know. I was in loooooove with Rachel Ward as a kid and she ust happened to star in one of the best damn (wildly underrated) action/detective movies of the eighties, Sharky's Machine. Mild content warning.
Bonus! Hey, as long as I'm linking movies I watched eighty billion times on HBO as a kid, here's another one:
I would link Rocky III too but there aren't any whores in it.
Except Mickey.
Hillary Clinton, Perceptive Judge of the Character of Men: Again thanks to slublog; this is no photoshop.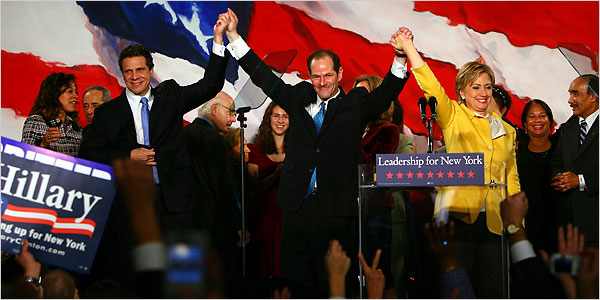 And... another. A Hillary sandwich on Bill and Elliot bread:
thanks to jdub for that.