« It's Come To This For Beta Males In Japan
|
Main
|
Strange Speculation: Giuliani Could Have Won By *Highlighting* His Pro-Choice Position »
January 29, 2008
Goofball Volunteer Torches Radio Station
Because they changed his playlist.
Paul Webster Feinstein, 24, has been charged with second-degree felony arson for the Jan. 5 fire that caused $300,000 damage to the studios of 91.7 FM KOOP. He faces from two to 20 years in prison and a $10,000 fine if convicted.

Feinstein told investigators that he was "very unhappy" about the changes to his playlist, said Austin Fire Department Battalion Chief Greg Nye. The songs were intended for an Internet broadcast that occurs when the station is off the air.
Austin. Pretty popular place for disgruntled musicians.
"He had a dream of a career in radio and was very disappointed about where it had led him," Nye said.
I had a dream of a career in radio once, and I too was very disappointed where it had led me. It had led me to a crappy radio job at a crappy radio station.
Feinstein was a jazz fan and his Internet program was called "Mellow Down Easy," Dickens said.
I think he was a little conflicted. Radio can do that to you.

UPDATE: Sort-of-mad Max gives us the info.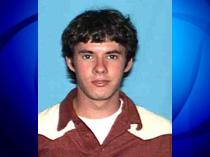 Charlie Byrd was DA MAN!

posted by Dave In Texas at
05:55 PM
|
Access Comments