« Good News or Just the Clinton Machine Doing Its Thing?
|
Main
|
Hmmm... A Troll Is Back »
January 02, 2008
Guess Who...?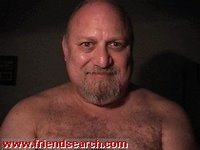 Click on the pic for the answer.
Conservative Belle sent that. I suspect the shirtless torso is photoshopped in, but I just can't wait to put this dick's pic up. Update: See below! Early word from SarahW: It's all too real, baby!
Man, if that's a genuine picture from some swinger's site... oh man oh man oh man. "Friendsearch.com" appears to be a real dating site -- or maybe a real sex-partner site -- because his page closes with this bio:
I love sex. I'm wild about so many ways that sex makes life worth living. I joined this site because the women I'm seeking are both beautiful and adventurous.
Adventurous enough to fuck a bridge-troll who could seriously stand to do some Pilates in between eating smal children?
Man, I gots to get myself on this site. Looks like easy pickin's!
Guess Who, Part II: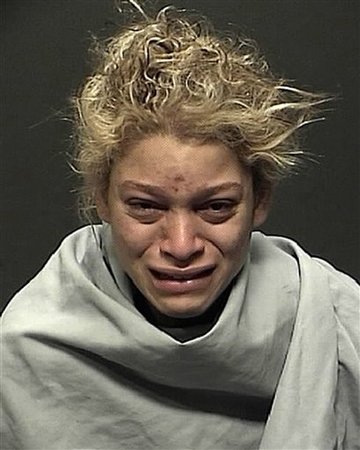 Again, click for the answer.
Real?!!? SarahW., who is not, as far as I know, a lunatic, writes:
Since I doubt anyone would photoshop himself to attract mates with that torso, Ace, your suspicions can fall away like my lunch did when I first saw that.

That's a real photo from his old profile. I had signed up with a fake name to check out that profile, when a hit came up on a google search of his email address, days ago ( he used the same email for his law practice! The fool.)
Oh man.
You know, I hate all this politics shit, to be honest with you. It's this stuff that makes me happy, suddenly gets me all jazzed to be barely scraping by writing on Teh Internets all day long like a fifteen year old.
What a wonderful way to ring in the new year.
What can I say? I'm stupid, shallow, glib, lazy, and take far too much pleasure in the misfortunes of others.
And those are my strengths, mind you.
Well... Look, if this guy can get laid on "FriendSearch.com," surely I can.
So I just signed up my damn self, posting one of my sexier candids.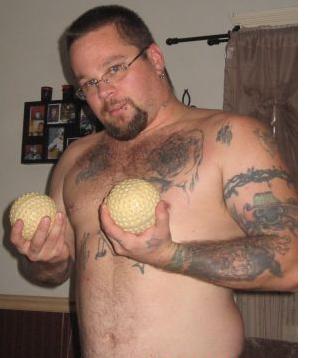 I'm about to be knee-deep in vagina, I'm pretty sure. Better pull on my pooter-galoshes, it's gonna be a wet one.

posted by Ace at
06:51 PM
|
Access Comments