« FAQ: Why Are There Black SUVs In A Presidential Motorcade? A: To Kill You To Pieces
|
Main
|
Art! »
December 14, 2007
Civil War Mystery!
About the Confederate submarine recovered seven years ago.
The gold watch belonging to Lt. George Dixon, stopped at 8:23 pm, seemed to match the historical record of the sinking of the Housatonic.
Arguments seem to be around "was the watch working that night"?
Heck I'm a suit and I don't even have a gold watch, working or not. My watch seems to want to be five minutes fast, which is pissing me off like you wouldn't believe.

Ok, perhaps you would believe it.
How could eight men climb into this?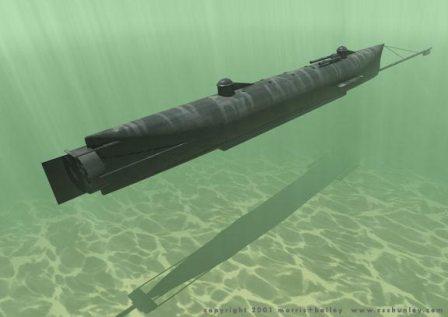 My dad was a submariner, served during Korea. I'm trying to remember the names of his boats... they were all diesel electric subs.
Ok, looked em up. SSP 524 Pickerel. SSP 313 Perch, SSP 415 Stickleback, and SSP 331 Bugara.

posted by Dave In Texas at
09:08 PM
|
Access Comments