« Scandi Sperm-Too Dangerous To Be Sold in US
|
Main
|
Miscellaneous Acepalooza Hangover Thread [the same person who Open Blogged last night] »
September 16, 2007
Hsu Bought Clinton Staffers With Vegas Trips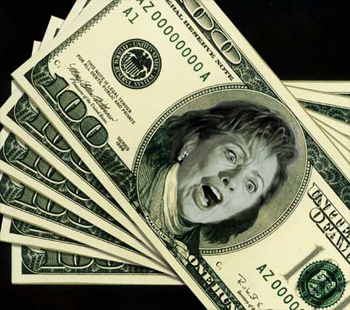 We've all been wondering how and why people used to dealing with millions of dollars were so gullible when it came to Norman Hsu. It's not like Joel Rosenman was a novice when it came to investing. And the Clinton campaign has years of experience with campaign contributions.
Of course, when a man offers to make you rich (or president) it's sometimes difficult to tear your eyes away from the big fat wad of cash he's holding. As they say, "Never look a gift horse in the mouth." And it certainly helps when the man is winning over your staff with free stays at the Mandalay Bay, show tickets, and dinners.
Among Hsu's guests was Patti Solis Doyle, who now heads Clinton's presidential campaign and has long been one of Clinton's most trusted advisors.

It was all legal and, Clinton campaign officials say, was typical of Hsu, the kind of thoughtful gesture for which they considered Hsu a treasure.

...

Clinton confidant Solis Doyle got a coveted, and pricey, designer handbag -- a gift that made her so uncomfortable she returned it.
Hsu took the same approach to investors: getting them dinner reservations and giving gifts or invites to parties with Hollywood stars. They had no reason to suspect the small, well-dressed fellow was anything other than a successful businessman ... so long as they didn't perform the most minor of background checks.
If they had, they would have seen a trail of failed investment schemes and a felony grand-theft conviction.

posted by Gabriel Malor at
12:08 PM
|
Access Comments