« Cloture Vote Thread
UPDATE: ENSIGN A NO; THAT'S THE FIFTH FLIP
|
Main
|
Triumph »
June 28, 2007
CLOTURE DIES HARD
WEBB, BINGAMAN, STABENAU, MURKOWSKI, STEVENS, PRYOR, BINGAMAN, BROWNBACK, ROCKEFELLER. BURR, COCHRAN, McCONNELL VOTE NO
FAILS 46-53, WITH MAJORITY AGAIN VOTING AGAINST CLOTURE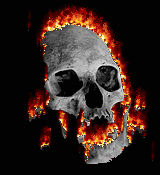 IT'S OVER!!!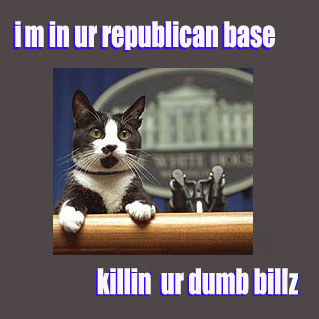 Roll of Shame: Judd Gregg voted "Aye." New Hampshirites take note.
This is actually going to end up being a pretty big vote to deny cloture. Could wind up being one of those almost fifty-fifty splits if, say, Menendez carries through on his promise to vote against the bill for left-wing reasons.
Rockefeller-- no? Really?
Was he always a no? (I'm told he was always a no, actually.)
Panic Rush For The Exits! Well, they saw which way the vote was going and saw no reason to vote in favor of a wildly unpopular bill which was losing. So the rats deserted the ship.
Brownback seems to actually have changed his vote mid-process, though maybe that was just an error on his part.

posted by Ace at
11:16 AM
|
Access Comments