« Rosie Surprises No One In Drama-Queen Gibbering-Lunatic Diva-Act Tantrum-Quitting of The View
|
Main
|
"The Case for the Empire" »
May 25, 2007
Al Gore's Book Signing Attended By Thousands of Greedy Earth-Destroying Republicans
How else to explain the parking lot for the event being washed over in a tsunami of SUVs?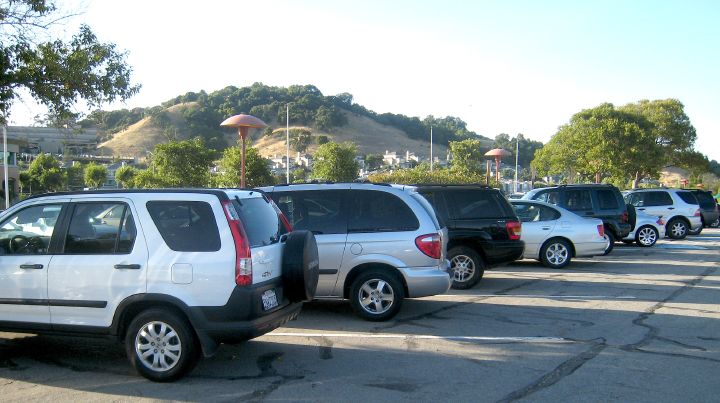 I guess Al Gore's book itself counts as 500 tons of carbon dioxide offsets.
More SUVs and rich douchebags carrying Che Guevera man-purses at Zombietime.
Remember, folks, this is the reality-based community. The community that despies "faith-based" policies and irrational religions.
Via MVRWC, which notes that European diplomats are criticizing Israel for arresting terror-connected Hamas legislators, apparently believing that simply being an elected official gives one carte blanche to engage in terrorism and murder.
Wait, did I say European diplomats?
I meant the US State Department.

posted by Ace at
06:16 PM
|
Access Comments