« Jawa Exclusive: Uncensored Video of Taliban Psychopath Teach 12-Year-Old Boy How To Behead A Murdered "Spy"
|
Main
|
Coleman Amendment Fails, 49-48 »
May 24, 2007
Revealed: Cheney, Jews To Conspire To Trick Americans Into Another Unnecessary War
Dick Cheney.
Jewish bankers.
Apart, formiddable.
Together -- is there any force on earth that can oppose them?
(Link Fixed). Steve Clemmons, "good friend" of Joshua Micah Ezekiah Boutros-Boutros "Hambone" Marshall, finally blows the lid off the Christianist-Zionist conspiracy to trick peaceful Muslims into attacking us.
Again, I mean. Like they did six years ago (wink).
There is a race currently underway between different flanks of the administration to determine the future course of US-Iran policy.

On one flank are the diplomats, and on the other is Vice President Cheney's team and acolytes -- who populate quite a wide swath throughout the American national security bureaucracy.

The Pentagon and the Intelligence establishment are providing support to add muscle and nuance to the diplomatic effort...
"Nuance." They do love nuance.
And also: "muscle." Just in case you thought this "nuance" stuff was a little airy-fairy, no, it's nuance with muscle.
What the hell would that look like?
Oh yeah. Like this:
Anyway:
The person in the Bush administration who most wants a hot conflict with Iran is Vice President Cheney...

This White House official has stated to several Washington insiders that Cheney is planning to deploy an "end run strategy" around the President if he and his team lose the policy argument.

The thinking on Cheney's team is to collude with Israel, nudging Israel at some key moment in the ongoing standoff between Iran's nuclear activities and international frustration over this to mount a small-scale conventional strike against Natanz using cruise missiles (i.e., not ballistic missiles).

This strategy would sidestep controversies over bomber aircraft and overflight rights over other Middle East nations and could be expected to trigger a sufficient Iranian counter-strike against US forces in the Gulf -- which just became significantly larger -- as to compel Bush to forgo the diplomatic track that the administration realists are advocating and engage in another war.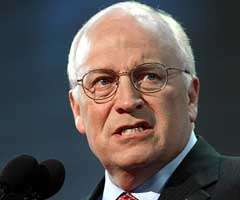 The Lightning.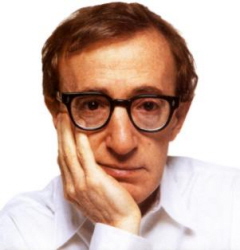 The Thunder.
Prepare for the Mother of All Storms...

The Plan Is Working: Cheney goes high. New York money men go low. Iran falls into line.
Iran's hard-line president warned Israel on Thursday that other nations in the region would "uproot" the Jewish state if it attacked Lebanon in the summer.

"If you think that by bombing and assassinating Palestinian leaders you are preparing ground for new attacks on Lebanon in the summer, I am telling you that you are seriously wrong," President Mahmoud Ahmadinejad told a rally in the city of Isfahan.

"If this year you repeat the same mistake of the last year, the ocean of nations of the region will get angry and will uproot the Zionist regime."
In hopeful news, gibbering lunatics like Steve Clemmons are now giving marching orders to the Democratic Party.

posted by Ace at
03:53 PM
|
Access Comments