« 2.5 Million Viewers Suddenly Vanish From TV Audience
|
Main
|
Mitt Romney Slams Europeans For Now Offering Seven-Year-Only Temporary Marriages »
May 09, 2007
Edwards Panders To Truthers, Promising He'll "Look Into" WTC 7 Collapse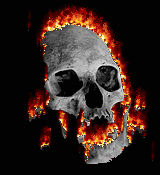 First John Kerry, now John Edwards.
The Democrats' position on physical reality, it seems, is increasingly nuanced.
Allah notes the scariest part of this isn't Edwards' shameless, unAmerican pandering to lunatics, but the widespread applause that follows his promise to "look into" the Truther theory of a controlled demolition.
Not to razz Allah, but sometimes the more hackish take -- condemning a political opponent for what he appears to do and not giving him the benefit of the doubt -- is the right position. Kerry deliberately pandered, offering hope to those who claim America itself caused 9/11 that their position will be vindicated; Edwards does it here even more clearly (going so far as to make sure the young maniac asking the question leaves his full contact information so that Edwards can get back to him with an answer).
It just seems strange to me to frequently assume fairly cynical motives on the part of politicians one supports -- which I do, and of course Allah does -- and yet give absolute douchebags like Kerry and Edwards some undeserved benefit of the doubt.
John Edwards. John Kerry. Amanda Marcotte. Dylan Avery.
The lunatics are now running the asylum.
I'm sure the MSM will get around to covering this dramatic shift in the Democratic Party not only to the left but to the diagnosably psychotic any day now.
A Republican can't make a tough-on-crime speech without being endlessly accused by the media of using "racial code words," and can't state his opinion that America is safer under Republican governance than Democratic without being termed a McCarthyite.
And yet these fucking assholes can give credence to the most moronic and lunatic conspiracy theory in human history without a peep of commentary by the MSM?
Really? Is that how it works, guys?

Jack's Update: I wrote over at Hot Air that Edwards was clearly auditioning to be a recurring guest on Red Eye, since he is so much prettier than their favorite truther, Samantha Judge.
It just seemed a shame to leave that not so subtle dig in the comments.

posted by Ace at
08:58 PM