« Two of Armstrong's former team mates admit to doping [Dave in Texas]
|
Main
|
Pallywood on Trial? [Sobek] »
September 13, 2006
Speaking of Flaming Pieces of Shit...
Sorry, I mean "truthers". Below is a recording of asswipe extraordinaire Dylan Avery, "director" and narrator of Loose Change, being interviewed on various left-wing radio shows, laughing his ass off (miraculously, his neck wasn't injured) at the idea that planes could be highjacked by people armed with nothing but box cutters.
Avery: Have you seen how small those things are? If I was was on a flight with at least fifty other people...and five people, I don't care if they're Muslims or not, stand up with box cutters and say they're going to highjack the plane, I'm gonna laugh in their faces.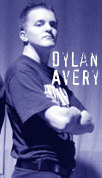 Dylan "Rambo" Avery
I'd pay to see that. Avery sneers at the mention of Debra Burlingame, the sister of Charles "Chic" Burlingame III, the pilot of the American Airlines Flight 77 that was crashed into the Pentagon on 9/11, then suggests that Bernard Brown, Sr., a Pentagon employee, put his eleven-year-old son, Bernard Brown, Jr., on Flight 77 knowing he would be killed.
He tells the interviewer that Brown, Sr. took an "unusual day off" to play golf. Because, you know, he knew the flight his son was on would be used as a missile against the building he worked in - or that his son would be dumped in the ocean and a real missile would be used, or whatever bollocks this f**king idiot is pushing.
Korey Rowe, the "producer" of Loose Change, has the following exchange with a caller - a retired NYPD officer named Kevin - who watched WTC 7 collapse:
Kevin: Yeah, how you doin', I'm a retired policeman. I stood there as we watched it collapse, does he [Rowe] know how it collapsed? I want to ask him that.

Rowe: Well, I've heard some of the official (unintelligible) how a fuel tank supposedly caught fire...

Kevin: Well, you're wrong. Building number two fell into it and took out the bottom section of it, and it stood sideways for three hours before it collapsed, stupid, so don't tell me that somebody blew it up, you idiot, I watched it. It burned for three hours before it collapsed.

Rowe: Well, I'm sorry, but you're wrong.
Got it? More airtight, unassailable logic from the brain trust behind Loose Change:
"You're wrong."
Mind you, that's what this tool says to an eyewitness.
Listen for yourself:
These people are beneath contempt. Actually, they're underneath whatever it is that's beneath contempt. Are they completely brain dead? No, I don't think so.
Don't get me wrong, there are plenty of drooling idiots who would be eating their pocket lint if they weren't busy handing out hand-drawn 9-11 conspiracy fliers, but Avery and Rowe are just a couple of scumbags who think there's some kind of liberal Utopia just around the corner.
If they could just help the Democrats to wrest control of the government from the Rethuglican Criminal Enterprise, get someone like Jim Moran or Dennis Kucinich in the White House and establish a Department of Peace, it would rainbows and ponies for everyone.
All they need to do to make that happen is just what they're accusing this administration of every day - lying to the American people in order to further their own political agenda.
If they could just convince enough people that Bernard Brown knowingly sent his little boy to his death and then headed out to play eighteen holes, the world would be a better place.
Dylan Avery and Korey Rowe aren't just a couple of lying punks - they're morally bankrupt opportunists masquerading as arbiters of truth.
No shocker, since lying is SOP in the 9-11 "truth" movement. Here's Jim Meigs in today's New York Post:
In every single case, we found that the very facts used by conspiracy theorists to support their fantasies are mistaken, misunderstood or deliberately falsified.

Here's one example: [French author Thierry] Meyssan and hundreds of Web sites cite an eyewitness who said the craft that hit the Pentagon looked "like a cruise missile with wings." Here's what that witness, a Washington, D.C., broadcaster named Mike Walter, actually told CNN: "I looked out my window and I saw this plane, this jet, an American Airlines jet, coming. And I thought, 'This doesn't add up. It's really low.' And I saw it. I mean, it was like a cruise missile with wings. It went right there and slammed right into the Pentagon."

We talked to Walter and, like so many of the experts and witnesses widely quoted by conspiracy theorists, he told us he is heartsick to see the way his words have been twisted: "I struggle with the fact that my comments will forever be taken out of context."
H/T: Insterpondit
That's not an error of ommission. It's not lint-eater jibberish. It's a bald-faced lie, and if Mike Walter himself called every single 9-11 conspiracy kook and told them he's been misquoted, they would suddenly find damning "evidence" of Walter's complicity in the 9-11 murders. He'd probably feature prominently in Avery's next video thingy.
Never mind that Avery, Rowe and the other "truthers" are letting the real killers off the hook, smearing innocent people and rubbing salt in the wounds of everyone who lost someone close to them five years ago. Unimportant detail, that.
Still, I suppose I could be wrong about Avery and Rowe's motivation - maybe they just want to make a buck.
More (from Ace)... Via Allah (who hates these guys like Indiana Jones hates Nazis), a compilation of CIA stooges posing as "eyewitnesses" to seeing a jet hit the Pentagon.

posted by John From WuzzaDem at
01:26 AM
|
Access Comments