« Titan Rain: Chinese Hackers Launch Most Significant Spy Threat In Decades
|
Main
|
Too Rude For a Headline »
August 31, 2005
Elegy
What New Orleans was, but may never be again.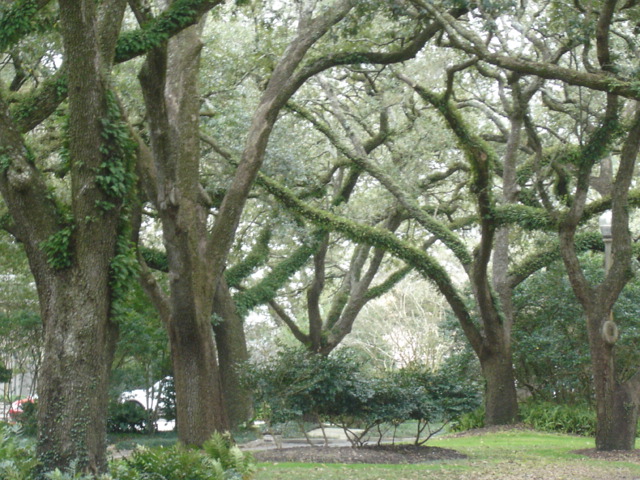 Used without Sobek's permission, but I'm feelin' like an outlaw.

Looking at Sobek's pictures, one understands how Anne Rice developed such a luscious writing style.
Me? I grew up in New Jersey. I can write about vampires in Bayonne. When they're not sucking blood they're riding the bus to scenic Atlantic City for some wicked nickle-slots at the Taj Majal.
Meanwhile... Dave from Garfield Ridge says maybe we should just give up New Orleans, and Andrea Harris calls him a pussy.
I like that. Pussy Dave From Pussy Garfield Pussy Ridge. I think I'll change it to that when I update the blogroll. Actually, it should get him some additional hits, and he'll like that, being the hit-craving man-whore he is.
It's a question being asked, though. Confederate Yankee notes that Diamond City was destroyed by flood in 1899, and rebuilt on a less precarious site.
It's Awful:
More Video... At CNN, of the damage, and the looters.
This is nice:
Deteriorating conditions in New Orleans will force authorities to evacuate the thousands of people at city shelters, including the Louisiana Superdome, where a policeman told CNN unrest was escalating.

The officer expressed concern that the situation could worsen overnight after three shootings, looting and a number of attempted carjackings during the afternoon.
As was observed by someone I'm too lazy to google, 10% of people are naturally and almost wholly good, and will do the right thing under any situation. 10% are naturally and almost wholly evil, and will do evil under any situation, even when it's really not even in their best interests.
80% have a situational morality, and will be good when civilization demands it, and enforces order, and will do evil when civlization permits it, or disintegrates due to chaos, whether natural or man-made.
Most rioters and looters fall into that 80%. They see the 10% who jump at the chance to destroy or steal, and notice that they suffer no consequences. So they too join in.
Order has to be restored quickly, and roughly if necessary, to bring such folks back into a state of orderliness.

posted by Ace at
02:05 AM
|
Access Comments