« 1) Find Expired Horse. 2) Pummel. 3) Repeat.
|
Main
|
Iran Captures Three British Boats »
June 21, 2004
What If?
In 1942, we began a preemtive war against Nazi Germany, a nation that had not yet attacked us.
But what if we had not? What if we had allowed the Nazi regime to consolidate its gains in Europe, and allowed its scientists to continue developing horrifically advanced machines of war?
I have seen a glimpse of our alternative future-past, and it's not pretty.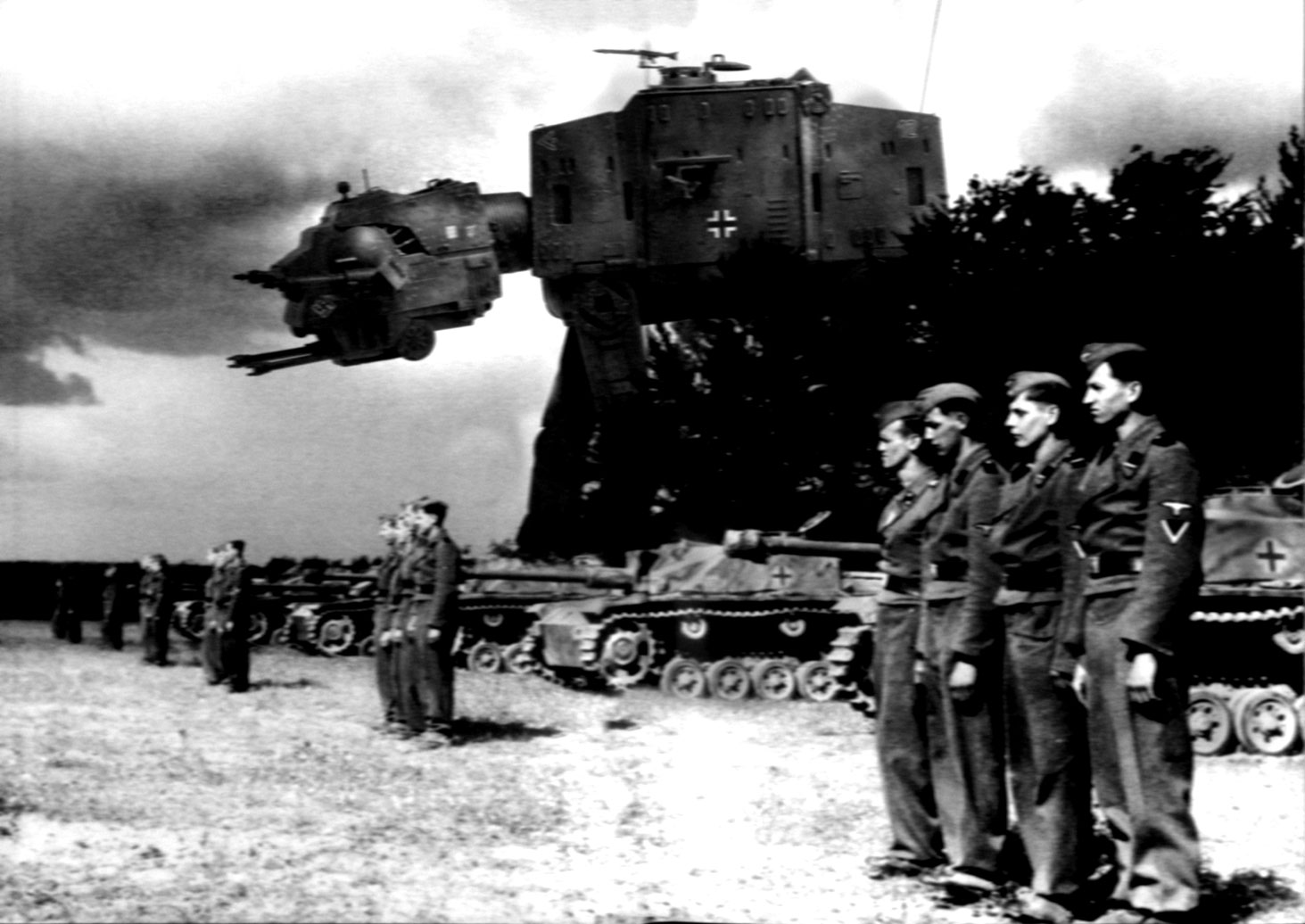 Thanks to Dave, who tipped me to a Star Wars toy enthusiast who clearly has too much time on his hands.

posted by Ace at
02:36 PM
|
Access Comments