« California: We're Facing an Energy Shortage Due to Our Ban on Building Any New Power Plants. But We've Got a Great Idea: We'll Just Suck the Energy Out of the Batteries of Electric Vehicles During Power Shortages!
|
Main
|
Massachusetts Declares Emergency Over the Illegal Alien Diversity That Is Our Strength
Update: Chuck Todd Admits That Greg Abbott Was Right -- Blue Cities Don't Like Illegal Aliens When They're Forced to Deal With Them »
August 11, 2023
Merrick Garland Appoints David Weiss Special Counsel -- Which He Should Have Done Years Ago -- in Apparent Bid to Protect Weiss From Being Investigated Over His Attempt to Defraud the Court to Covertly Confer Blanket Immunity on Hunter Biden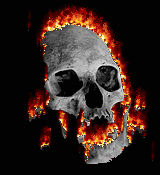 If you missed how it all shook out, David Weiss hid the covert blanket immunity provisions for Hunter Biden in a separate document, as an addendum to the alternative sentencing agreement for the gun charge. He kept this out of the actual plea deal so that the judge would not see it.
His scheme was to confer blanket immunity on Hunter Biden for all crimes he committed in the past, including those never named or referenced. Immunity deals are read in favor of the defendant by judges -- so Hunter, by merely showing this secret codicil could be read as conferring blanket immunity, would in fact have blanket immunity. A judge would say, "Well the prosecutor wrote this sloppily, but we construe these agreements against the prosecutor and in favor of the defendant, so congratulations, you have blanket immunity for all crimes in your entire past!"
But of course this arrangement was not done "sloppily." David Weiss wanted to give Hunter Biden blanket immunity for all past crimes, but he knew a judge would never, ever agree to that, given that he was already giving Hunter a sweetheart deal on the three crimes actually named in the plea agreement (lying on a gun application and two of his tax evasion charges that Weiss had not yet allowed to lapse via the statute of limitations).
He also knew that the public would be outraged by not only giving Hunter an undeserved sweetheart deal on the three named crimes, but blanket immunity for all other crimes as well, so he stuffed this Double-Secret Immunity provision into the alternate sentencing memorandum.
The judge asked him (or his prosecutor) if there was any precedent in all of legal history for putting the bulk of the plea deal into a document that was not the plea deal, but a side document, and Weiss (or his prosecutor) had to admit: "No." There was no legal precedent for what Weiss was attempting to do, give a secret, backdoor Get out of Jail Free for All Past Crimes card, and give it in an alternative sentencing memo to boot.
And that's why the plea deal fell apart: When the judge asked him directly if he was trying to give Hunter blanket immunity for all crimes he may have committed in the past, Weiss had to claim he wasn't trying to do that, because then he'd be admitting he was committing the crime, and the disbarrable level vioation, of attempting to perpetrate a fraud on the court.
So he lied and said "no, this confers no immunity for anything except the three named crimes," which therefore is an explicit statement which a later judge would not read in Hunter's favor, and Hunter Biden then backed out of the plea deal. Without the Double-Secret Immunity for his FARA violations, drug violations, prostitution violations, possible Mann Act violations -- it just wasn't what Hunter wanted.
He wanted full complete from birth-until-the-present moment immunity. And Weiss tried to give him that, covertly. But the judge sniffed it out and exposed the scheme.
And in that context, Merrick Garland now appoints Weiss special counsel, so that he won't have to answer questions about his own criminal behavior.

From redridinghood:
@amuse

OBSTRUCTION of CONGRESS: Merrick Garland appoints David Weiss as special counsel to prevent the House from investigating the DOJ's sweetheart deal with Hunter and his sale of Joe's influence. The special counsel will block Congressional oversight until after the 2024 election.

Before, Weiss could not investigate any crimes that occurred outside of Delaware.
Now he can do that -- hypothetically.
But he's not being appointed special counsel so that he'll have the power to investigate all crimes Hunter committed in other jurisdictions.
Oh no. Oh no no no no no.
He's being appointed special counsel so that he'll have the power to grant immunity to all crimes Hunter committed in other jurisdictions.
Banana Republic. Illegitimate tyrannical junta.
Update: This may be -- get this -- illegal, as "Beautiful Hillary Clinton" tips.
Benjamin Weingarten @bhweingarten

How can AG Merrick Garland tab USA David Weiss be a special counsel, while Weiss retains his position as [a US Attorney]?

The law says: "The Special Counsel shall be selected from outside the United States Government."

Katie Pavlich
@KatiePavlich

Fox reporting plea deal for Hunter Biden is off the table and he's headed to trial.
Sure, sure. I'm sure the "prosecutor" that just committed a fraud on the court to keep Hunter Biden out of jail is really coming after him with every tool at his disposal.

posted by Ace at
02:18 PM
|
Access Comments