« The Morning Rant: Minimalist Edition
|
Main
|
Tucker Carlson: Did Hackers Shut Down the American Air Grid a Week Ago, and Did the American Government Covertly Pay Them a Ransom to Unlock the System? »
January 19, 2023
Alec Baldwin Charged With Involuntary Manslaughter of Director of "Rust"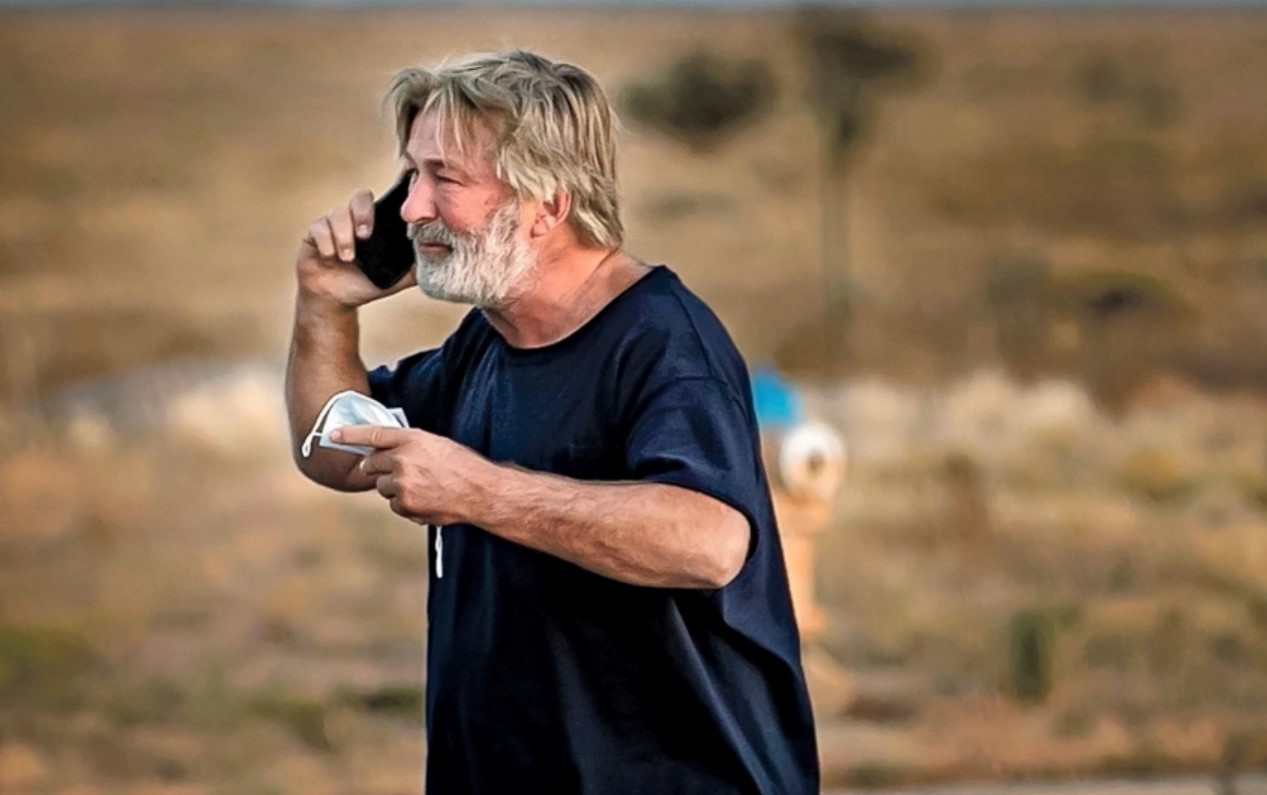 "Hola, Ilarrria, you will not believe el dio that I am having!
Ay, Dios mio! Donde do I start?!
First, they send a Lexus SUV to pick me up instead of the Escalade in my rider.
Pues, there's this whole mishegas with a revolver and I can't even!
I can't even, Ilarrrria! I can't even! No puedo mas!"
They say you shouldn't kick a man when he's down. I've never understood that. Whe you shouldn't kick him is when he's on his feet in a fighting stance, expecting it. When he's down is the perfect time.

The film's armorer was charged with the same crime.
I'm always saying, "I predicted this."
I definitely did not predict this.
I will predict a plea deal with no jail, though.
But I was wrong once already.
"Involuntary" means not willful, not intended. Negligent, in other words. This is what other jurisdictions might call criminally negligent homicide. Which is the right charge.
Alec Baldwin will be criminally charged in connection with the "Rust" shooting that left cinematographer Halyna Hutchins dead, prosecutors said Thursday.

New Mexico prosecutors will charge Baldwin and armorer Hannah Gutierrez-Reed with two federal counts of involuntary manslaughter over the death of Hutchins on the "Rust" film set in October 2021, when a real bullet was loaded into a prop gun.

Assistant director David Halls, who handed Baldwin the loaded gun, accepted a misdemeanor charge in a plea deal.

"If any one of these three people -- Alec Baldwin, Hannah Gutierrez-Reed or David Halls -- had done their job, Halyna Hutchins would be alive today. It's that simple," special prosecutor Andrea Reeb said.

Baldwin and Gutierrez-Reed will both be charged "in the alternative," meaning the jury will decide which of the two charges -- involuntary manslaughter or involuntary manslaughter in the commission of a lawful act -- they are or are not guilty of. Both felony charges hold a maximum prison sentence of 18 months and a fine of up to $5,000.
The expected thing to do was just to not file charges. Yes, the DA would have been criticized for going easy on a Hollywood bigshot, but people expected this sort of thing. It's standard corruption, standard easy treatment for the "elite." Criticism would have gone away in two weeks because, as the Joker says, it's all part of the plan.
So what I'm wondering is, how badly did Alec Baldwin misbehave and anger the prosecutors to spur them into charging him?
Answer: A commenter reminds me that Alec Baldwin has constantly lied about not pulling the trigger, which is a stupid lie told just for the sake of defeating an eventual prosecution. So I guess the prosecutors figure, well, if you're already working towards the jury trial, let's have one.
I don't think there will be a trial. If there is, Nick Rekieta will wind up with a new house.