« Fast Food Restaurants Are Broken; Is Convenience Store "Grab and Go" Dining Now The Best Fast Food Option? (plus other thoughts related to fast food and culture)
|
Main
|
Daily Tech News 6 January 2023 »
January 05, 2023
On The Eleventh Vote, The ONT Has Been Elected Speaker Of The House
Hello everyone! Welcome to Thursday's ONT. To enter, please prove you're human by completing the following Captcha.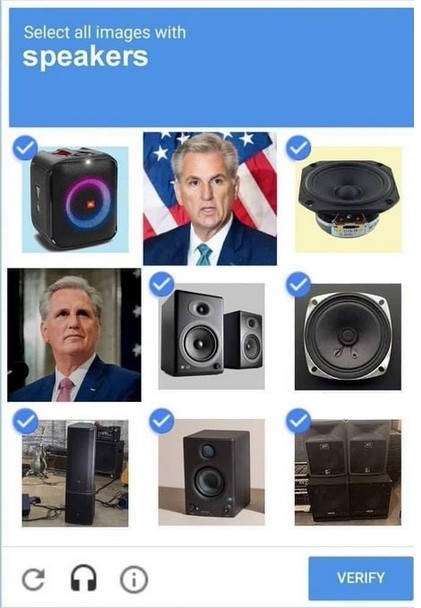 This Is Very Cool
I wish I has the skill, the patience, and the tools to do something like this. I had the chance to pick up an old popcorn cart last week. While I think it would be neat to have a popcorn cart, it would have required close to this level of restoration (plus wiring), and I just don't have it in me. Pity.
The Several States

Every US State depicted in a meme
Did you know it's hot in Arizona? Flat in southern Illinois? Snowy in Minnesota? No? All that and much more on the next meme in the series!
A Deep Dive

Was the sexual revolution a government psy-op?

Phew! There's a lot going on here, and it really doesn't lend itself to a facile discussion.
Whatever meaning and political valence the no-fap movement has for its adepts, the journalistic Left's ready identification of sexual self-regulation with "fascism" has a definite genealogy. Retracing this gives us a glimpse into a fascinating chapter of 20th-century social engineering, a programme of sexual "liberation" that is still with us and can feel, if not obligatory, certainly on the agenda for all who would be well-adjusted. Acquaintance with this history should disabuse us of the idea that the sexual revolution was an entirely organic eruption of cultural change, and that it happened in the Sixties. Sexual liberation was the goal of a therapeutic para-state whose organs sprang into existence almost overnight at the conclusion of the Second World War. Its political purpose was to forestall the possibility of fascism in the United States. It would be too simple to say the sexual revolution was a government psy-op, but neither has the role of government been adequately appreciated. With the spectre of fascism once again haunting the American political imagination, and attendant worries in some quarters about inadequate masturbation, this is an episode worth revisiting.

Basically what they are saying here is that post WWII, the powers that be in the government (and by "the government" they mean the Marxist adherents of the Frankfort School) became concerned that traditional American values were "proto-fascist"; fascism arose in Germany in a society that had strong pro-family leanings, so traditional American family values were ripe to produce another "fascist" regime somewhere down the road, and so they must be subverted and destroyed. An American version of the New Soviet Man needed to be created. Typical Marxist bullshit, but it's been wildly successful. What I find ironic about the whole thing is that American government today is far more fascist (by definition, remember the term is used by most Marxists as a synonym for "bad" ) than anything a Marxist 75 years ago would recognize, and the heirs to their movement, the fascist left, are happily occupying and expanding the fascist power structure that exists today. I say ironic and not surprising because anyone who studies these movements from outside knows that there's not a frog's hair worth of difference between "socialist" "Marxist" "fascist" and "Communist". The reason communists and fascists traditionally are at each other's throats is not because they oppose each other, but because they are competing for the same power base. They're essentially the same thing, fascism is Marxism wearing the mask of nationalism and communism is Marxism wearing the mask of internationalism. Interesting read if you're into that kind of thing.
At Least There's No Mean Tweets
Boy, those Bidens are a class act, aren't they?
Hunter Biden's Baby Mama Asks Court to Give Daughter His Last Name
As far as I know there's no dispute that the girl is his, but the way the Biden family fights to keep from acknowledging her existence is vile. IOW, par for the course with them.
ALL ABOARD! Gravy train Now Boarding At Platform 6!

It pays not to work in Biden's America — and here's the proof



 
 In a dozen states, the value of unemployment benefits and Obama­Care subsidies exceeds the salary and benefits of the average teacher, construction worker, electrician, firefighter, truck driver, machinist or retail associate. 
 In New Jersey, a family of four can receive benefits equal to an annualized earned income of $108,000 with no one working. 
 In Connecticut and New Jersey, a family earning $300,000 a year can receive ObamaCare subsidies 
 New Jersey is a state where a family can earn the equivalent of $100,000 a year if both parents are collecting unemployment benefits and ObamaCare subsidies for health care. In Connecticut the benefits can reach $80,000
In 24 states, unemployment benefits and ObamaCare subsidies for a family of four with no one working are the annualized equivalent of at least the national median household. 

A family making almost a quarter of a million dollars annually still qualifies for ObamaCare subsidies in every state.
What's that you say? You're still working hard?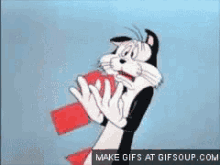 Follow. The. Money.

How Gender Ideology Conquered South Dakota
Sanford Health, the state's largest employeer, is making billions of dollars off of mutilating kids, and they are making damn sure that their gravy train doesn't stop anytime soon.
The women's-sports bill wasn't the only social-conservative legislation that Sanford had lobbied against — and the sports complex wasn't its only business interest implicated in transgender debates. The health-care company sells puberty blockers and performs "gender-reassignment" surgery. Its lobbyists appeared at the state legislature to oppose legislative initiatives including conscience rights for medical practitioners who object to performing abortions and sex-change operations, and a ban on puberty blockers and sex-reassignment surgery for children under 16. Both proposals ultimately failed to pass. "The bill to prevent doctors from giving hormone-blocking drugs to kids — when it failed, that was all Sanford," John Mills, a Republican lawmaker representing South Dakota's fourth house district, told NR. "You want to believe it's not about the profit, but you also witness the reality of what's happening on the ground and can't help but wonder."
NR gives you 2 free articles per month. This is one of their accidental forays into actual journalism, so it's worth making this one of them.

The Lighter Side Of The News

New Year's Eve fireworks cancelled because of masturbating walrus
That's pretty much the story. Everyone was gathered by the shore to watch the fireworks, and a walrus crawled out of the ocean onto the beach and began to bop the bishop. The beauty of nature.

Tonight's ONT has been brought to you by a better time: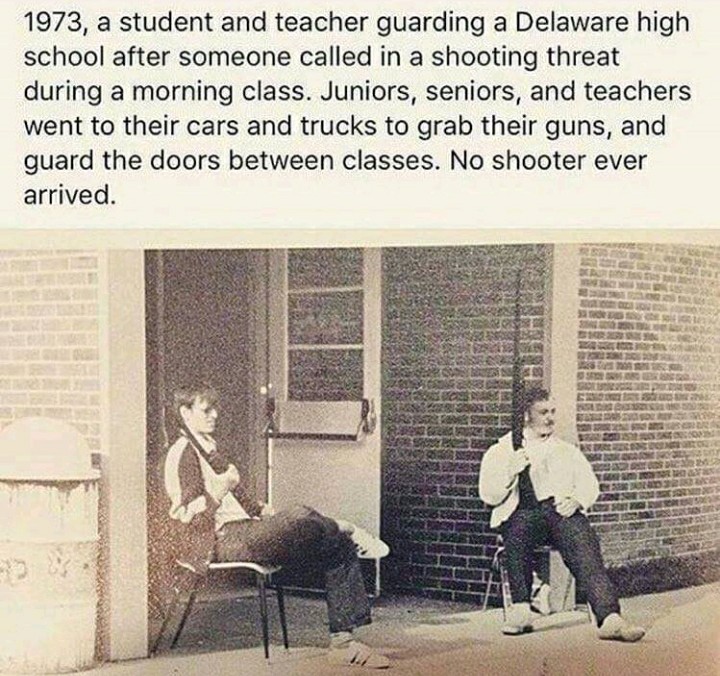 posted by WeirdDave at
10:00 PM
|
Access Comments