« Twitter Files, Part VI
|
Main
|
It Is Much Safer For An ONT To Be Feared Than Loved »
December 16, 2022
Quick Hits
Tanned, Rested, and Ready: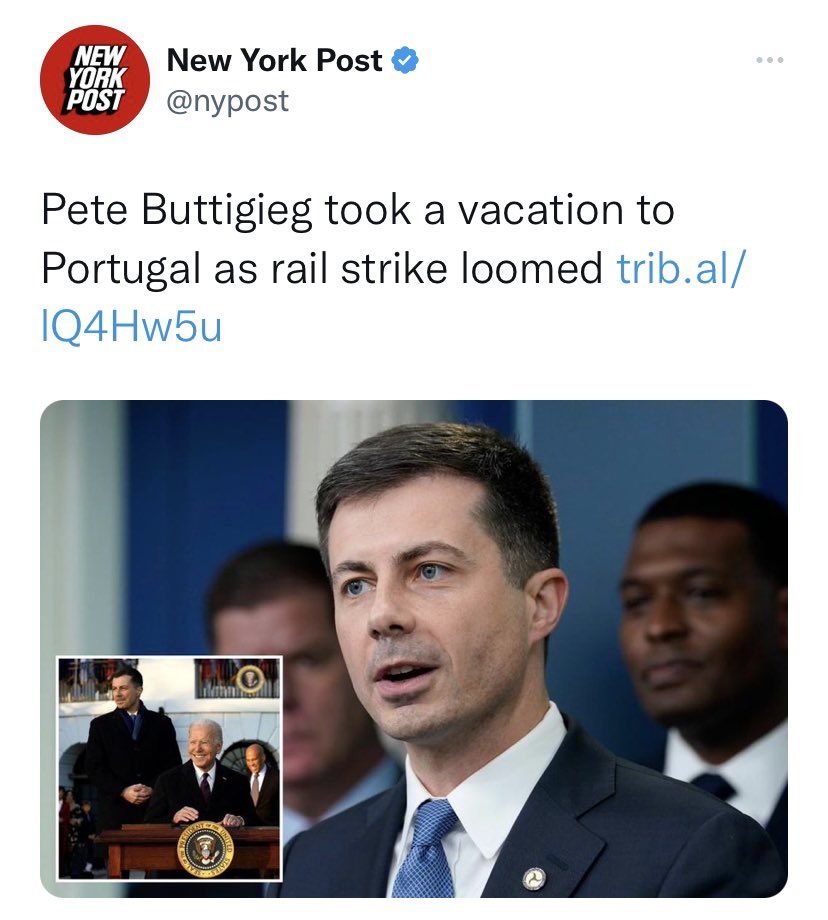 How much do you want to bet that NeverTrump is gearing up to support Bootiejudge as the "moderate" alternative to the "Trump-dominated" GOP?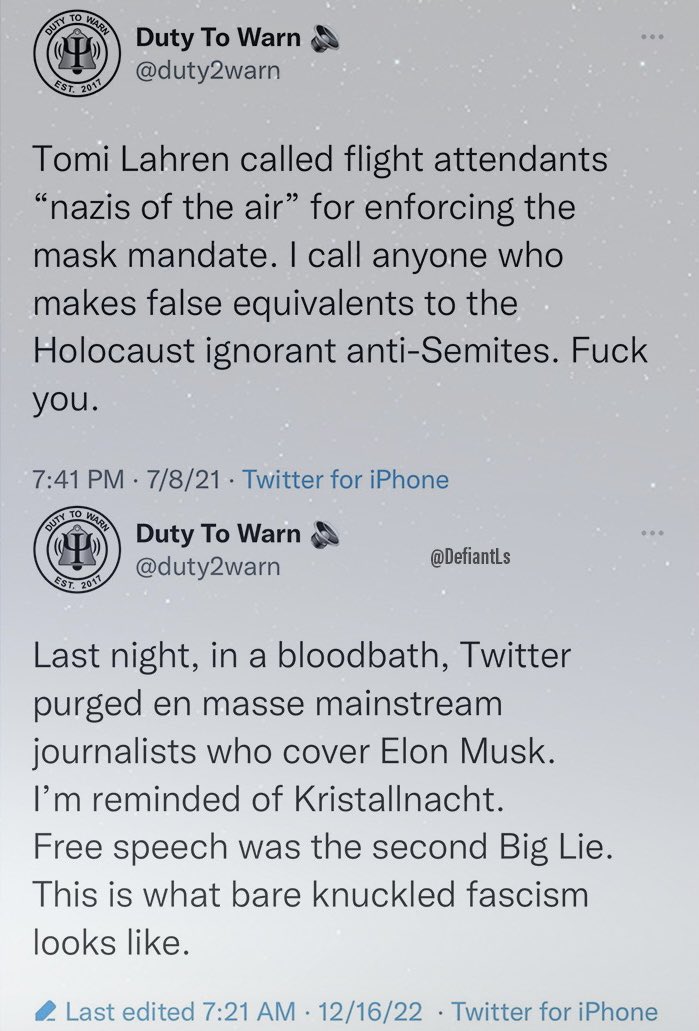 Bari Weiss decided to virtue signal and announce that she thinks it's bad to ban accounts that are doxxing Elon Musk's physical location at a time when antifa are swarming a car carrying his child. He wants to know if Bari Weiss would enjoy having the location of her child published in real time.
But all the usual people are Virtue Signaling their allegiance to the left, including National Review's Philip Klein, who I never once noticed defending any conservatives' free speech rights, but who's now saying it's terribly unfair that legacy media doxxers are getting suspended.
Ed Morrissey, of course, says he agrees. Of course he does. They're always first in line to shout "A private company can ban whoever it likes!" when it's a conservative being banned-- but then also first to protest when a leftwinger is suspended.
These leftwing virtues aren't going to signal themselves, folks. These funded chairs at AEI aren't going to fill themselves.
Do these people not understand that doxxing has always been banned, and posting someone's minute-by-minute real world location is a kind of doxxing? How much Motivated Stupidity do you need to not understand that?
Would any of these people like to live under a regime in which Stalker Sites posted minute-by-minute updates of their physical locations -- and the locations of their children?
And no, this isn't "public information." This is private information. It's just that this particular stalker has figured out a way to break the FAA's codes, which are supposedly anonymized precisely to protect privacy, so as to figure out which plane is Musk's.
This is like saying Sarah Palin's emails were public information because you correctly guessed the password.
If I were Musk, I'd make the doxxing policy reciprocal in nature: those who violate it or encourage it lose the protection of the anti-doxxing policy, and leave themselves open to doxxing, without Twitter stepping in to stop it.
Put that in your "we feel unsafe" pipes and smoke it, antifa-aligned media doxxers. Can't wait to track your minute-by-minute whereabouts on Stalker Sites.
At 5:00 in the video below, Tucker says he talked to someone with direct knowledge of the information the CIA is determined to protect -- even though the law directs it to have been released as of 2017 -- and the source says the CIA was involved in the Kennedy assassination. Chillingly, the source says, "We're not in the country we thought we were. It's all fake."
Chilling words.
Carlson believes he knows why the JFK files were not released in 2017, however. He said he talked with someone who has access to and familiarity with the still-secret Kennedy documentation, and asked, "Did the CIA have a hand in the murder of [President] John F. Kennedy?" According to Carlson, the insider replied, "The answer is yes. I believe they were involved. It's a whole different country from what we thought it was. It's all fake." Carlson admitted that the response was "jarring," but insisted the unnamed source is no "conspiracy theorist ... this is someone with direct knowledge of the information."
I don't know. I don't know.
I don't want to believe this, but the law says this was supposed to all be declassified five years ago, and the CIA is still hiding it.
There must be a reason for that -- and no, it's not "protect the dignity and sensitivities of Jackie Onasis" or whatever bullshit they've claimed for the past 60 years.
This is where I warn you not to click, and then you do, and then you say, "Ace, why do you hate us? Why did you make us click on that?"
Also a warning for this one, though you probably should grit your teeth and click on it, to see what an "all ages drag show" looks like.
GLAAD claims that there's a rise in "dragphobia." Seth Dillon says no, it's just the same ancient hatred of deviants perving on children. It's not "rising;" you're just angry that it isn't dissipating quickly enough to accommodate you.
Drag is gay burlesque. Everyone agrees on this. I have watched straight burlesque. It's obviously sexual and not for kids. I enjoy it precisely because it is sexual. It features hot girls stripping and being naughty.
No one would say "My five year old boy needs to see that thicc girl shake her tits to appreciate Heterosexual Culture."
Why is it that small children need to see gay sexuality up close and personal? Why do they need to see men in lingerie and revealing clothing and making sexual jokes and dirty asides?
Why do children now have to be INTIMATELY INVOLVED in your paraphilia?
And why don't you see the problem with that?
No one has any problem with drag. We have problem with sexual drag shows for children.
The fact that you continue gaslighting people about this demonstrates evil intent.
The real problem is that Elon Musk suspended some people trying to dox his physical location, you know:

posted by Ace at
06:10 PM
|
Access Comments