« Trump Announces He'll Make "Major Announcement" Tomorrow
|
Main
|
Quick Hits »
December 14, 2022
Democrat MegaDonor and "Effective Altruist" Sam Bankman-Fried Denied Bail, Escorted to Jail to Await February 8th Hearing;
Faces Up to 115 Years in Prison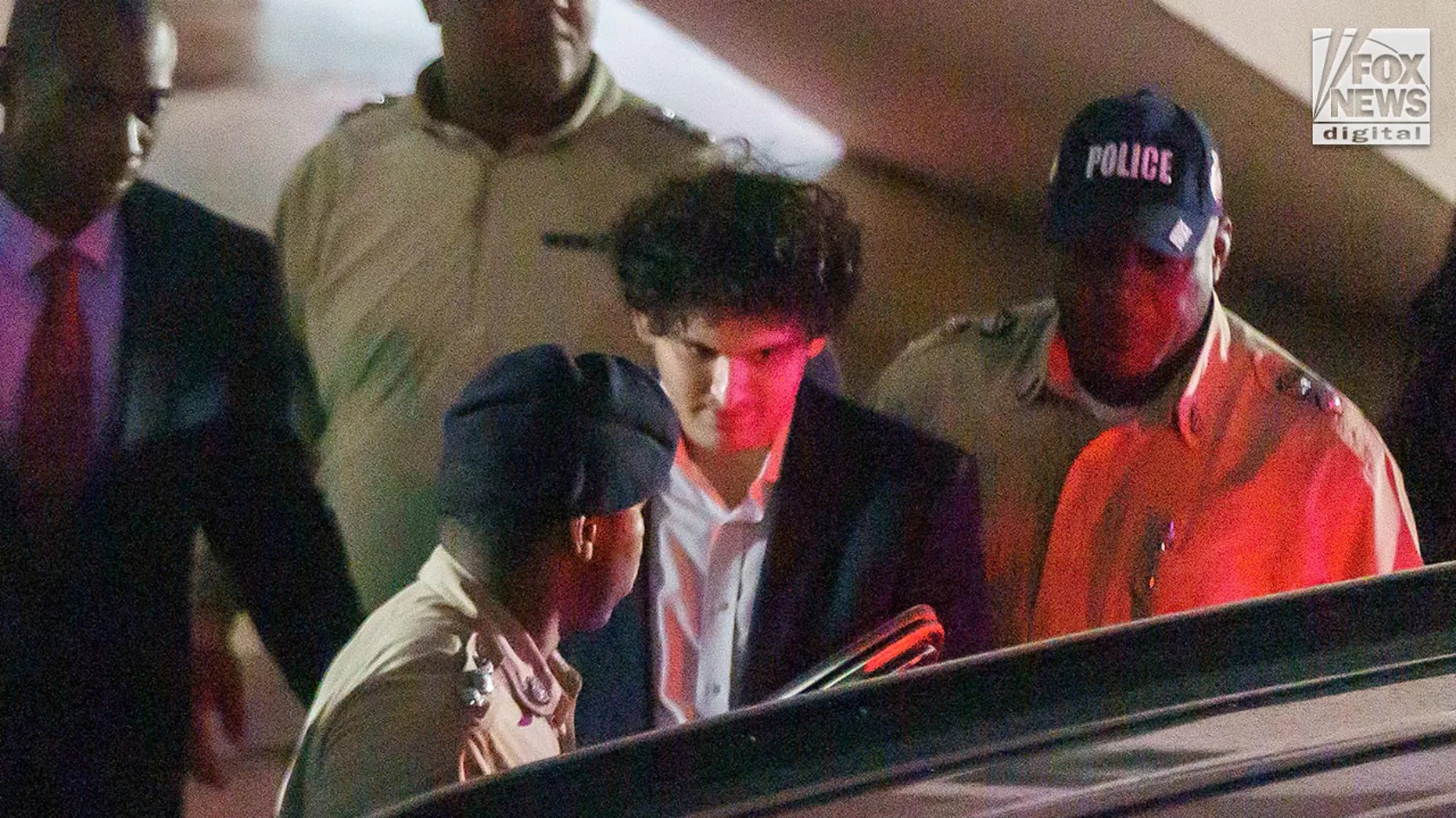 Sam Bankman-Fried denied bail -- amazingly -- and remanded to jail until February hearing.
Former FTX CEO Sam Bankman-Fried was denied bail, handcuffed, and marched out of a Bahamas courtroom Tuesday. He was taken to the Bahamas Department of Correctional Services where he'll be housed in the medical until the next scheduled hearing on February 8, 2023.

...


The disgraced wonderboy and Democrat megadonor was denied bail after his lawyers requested it be set at $250,000. SBF begged the judge to let him out, citing his vegan diet and ADD diagnosis as reasons he should not be put behind bars.
Video below the fold. Alas, not of him begging the judge to let him out, just of him being escorted to jail.
It's possible -- though I wouldn't bet on it-- that courts could claw back $73 million in donations Sam Bankman-Fried gave to Democrats and leftwing organizations (including media organizations), to help make the people he defrauded whole.
At least $73 million of political donations tied to Sam Bankman-Fried's FTX may be at risk of being clawed back as bankruptcy lawyers sort through the remnants of his crypto empire in search of assets to repay creditors.

The wide-ranging contributions from Bankman-Fried and two of his top lieutenants, Ryan Salame and Nishad Singh, include more than $6 million to a super political action committee for House Democrats, $3.5 million for the GOP's Senate Leadership Fund and $3 million for a fund that backs Senate Democrats.
I think whether the money can be clawed-back will depend on 1, if it was donated when it was clear that FTX was going under, and 2, if the specific money was "borrowed" -- swindled -- from investor accounts.
Nice that Mitch McConnell -- that's his Senate Leadership Fund -- got in on the graft at the end. Nice of him to tie the GOP into this just so he could dip his filthy beak.
Why hasn't McConnell rushed to say he'll return the filthy payoff money? Why is he giving the Democrats cover to just hoard the stolen money?
Carolyn Ellison, the Sexiest Woman Alive for All Alt-Righters like yourselves (according to Forbes, I think) even though she looks like a Fraggle with an iron deficiency and a UTI, has retained the services of a lawyer known for securing plea deals in white collar prosecutions, increasing already-high suspicions that she is negotiating to testify against former Polycule Paramour SBF.
As of Tuesday, no charges have been filed against Caroline Ellison, the reported ex-girlfriend of Bankman-Fried who he appointed to lead Alameda Research.

However, Ellison has retained the services of Stephanie Avakian, a partner at the law firm of WilmerHale. Avakian has deep experience in legal issues related to the financial sector, as she was previously the director of the Securities and Exchange Commission's Division of Enforcement.

At present, Avakian leads WilmerHale's Securities and Financial Services Department and has worked to counsel and defend publicly-traded companies, corporate boards, investment banks, and individual executives involved with government investigations.

Fox Business' Charles Gasparino noted on Twitter that Ellison's choice of an attorney from WilmerHale has fueled speculation that "she will cooperate" with prosecutors and turn on Bankman-Fried given the firm's connections to the federal prosecutor's office in Manhattan and its reputation for securing plea deals.