« Mid-Morning Art Thread
|
Main
|
DeSantis Announces He'll Hold Pfizer and Moderna Accountable For False Claims They Made About Their Vaccines' Safety and Efficacy »
December 06, 2022
The Morning Rant - Potpourri
Dave in Fla [Guest Monkey]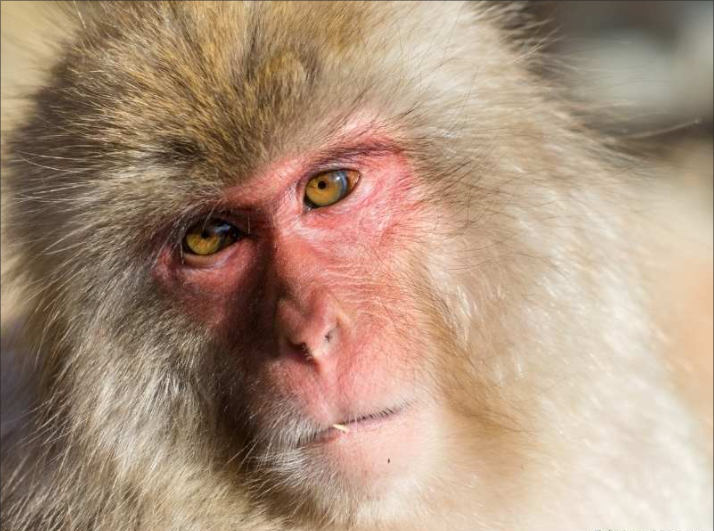 I thought about another post on elections, but honestly, I am burned out. I don't have the energy to go analyze more data, especially since the only election still really in doubt is the Georgia runoff today. I'm pretty sure that Warnock will win by 30K votes that are found in the middle of the night in Fulton County. Why would Georgia be any different from Arizona, Nevada, and Pennsylvania?
Instead, I'm going to post a couple diverse topics that I have been thinking about. Maybe it can stir some interesting discussion this morning.

The Road to 270
First up, a quick look at the 2024 electoral map. With the redistricting from the 2020 census, Texas and Florida have become more powerful from an electoral vote perspective. Texas is now worth 40 EVs and Florida is worth 30 EVs.
If you look at the states that Trump won handily in 2020, the Republican nominee starts with a solid 235 EVs, including the 70 that Texas and Florida provide. However, I think it is apparent that both Pennsylvania, Michigan, and New Hampshire are now off the table. The Republican nominee needs to cobble together 35 EVs out of the following states:
Arizona - 11
Georgia - 16
Nevada - 6
Virginia - 13
Wisconsin - 10
With a combination of Arizona, Georgia, and Wisconsin you can get to 272 EVs and the presidency. But the problem with these states is obvious. They are dominated by the Democrat vote by mail machine/fraud, and the state Republican Parties are actively helping the Democrats. If the landscape changes from today, perhaps there is a chance. But in the current environment and based on the 2022 results, finding a path to 270 is unlikely.
Gamesmanship under the Tyranny of Woke
Make the enemy live up to their own book of rules
-Saul Alinsky
Even though the left remains a minority in this country, they have managed to seize and hold onto control of the levers of power in American institutions. Ironically, this makes us the radicals now. When a truck is heading down the road, there are two ways to slow it down. One is to remove power from the engine. The other is to apply the brakes. The Left and the Establishment continue to control the power, but they can't stop the application of friction.
The left and their religion of Woke has a problem. They are trying to drive their truck up a mountain called "reality". They are pushing too many nonsense positions. Obviously, men can't become women, and women can't become men. The laws of thermodynamics make it impossible to generate enough power to maintain civilization using renewables. It doesn't take a lot of friction to not only stop the truck, but to force it start rolling backwards.
Assuming the left will continue to push their Woke agenda, and the institutions will dutifully enforce the agenda, it does not take a lot of individual effort to apply friction. For example, we aren't required to post our pronouns yet. But if it were to become mandatory in the workplace, there is nothing to stop men from including she/her as a preferred pronoun. By the rules of Woke, your personal identity cannot be challenged and there is, by definition, no way to objectively prove someone is male or female under their Trans Agenda Rules. You can continue to dress like a man, talk like a man, keep your male name, act no differently than before, but officially be a woman. The absurdity becomes obvious, but can not be challenged, because those are their rules. Also, if you live in San Francisco, you might as well get in on the free cash. If they are going to give guaranteed income to the Trans, you might as well apply. They can't prove you aren't Trans, because that forces them to establish criteria for eligibility. That goes against their entire philosophy.
With a large, organized movement of men and women claiming to be the other sex, but not acting in any way different that normal, other than their "official" gender claim, the queer political movement falls apart due to the obvious ridiculousness of it all.
Another tactic is malicious compliance with the symbolism of "the current thing". Where interaction is required with society, it is easy to put up symbols that show your alignment with their causes, while ignoring or contradicting them in your day-to-day business. Using the Ukraine flag and the Pride flag and an "Ally" sticker in your profile, while talking about your true thoughts on Ukraine and the gay agenda, gives an easy response when challenged. "How DARE you question my support for (the current thing), can't you see my icon of support?!". Putting up a sign that says "Hate has no home here" next to a Trump sign is another idea that has occurred to me.
There is a sucker born every minute
Finance is a dumb game we woke westerners play where we say all the right shibboleths so everyone likes us.
-Sam Bankman-Fried
I've been pondering this quote by SBF. Like a good conman, he latched onto a core truth and used it to bilk billions from a lot of leftist fools.
I've been looking through my junk mail at the dozens of emails I get every day trying to raise money for political campaigns. I no longer give any money, even though I can afford to do so. This isn't because I am unwilling, but because I don't trust the funding system on the Right. It is dominated by WinRed and its subsidiaries, and the money I give ends up (I believe) in the RNC coffers and then handed out to Washington consultants that are terrible at their jobs. I would love to give to a cause that is going to make a difference, but I don't trust the political finance system.
But this isn't the case for ActBlue. The left raises considerable funds through small dollar donations because their donors trust the system and believe the money is going to fund effective operations. And they are right, this funding is used for voter identification, ballot harvesting, and ballot curing efforts. Democrats are never begging voters to cure their ballots because the curing operation begins as soon as the polls close.
Let me be careful in how I convey this thought. There are a lot of leftist PACs operating, and there are a lot of wealthy leftists throwing cash at them. If some unethical individual or organization were to operate within the letter of the law, yet perform their stated mission poorly, they would put friction into the system and generate mistrust among donors. They would also make a tidy sum personally through funding the operations. I would be amused by that turn of events. I'd be interested to hear speculation in the comments on this thought.
One final bit of housekeeping. My prediction record for the 2022 election was 25-10. The Georgia runoff is the final item, and I expect to end up at 25-11. Given that I was operating without the knowledge I have now of the Democrat machine, a 70% rate is not too bad.


posted by Open Blogger at
11:00 AM
|
Access Comments