« "100% Mobilization:" Russia is Drafting 300,000 It Admits -- Or Possibly 1,000,000 It Won't Admit -- To Rescue Its Failing Position in Ukraine
|
Main
|
Brooklyn Citizens Are Taking a Bite Out of Crime »
September 23, 2022
The Day After One Of His Cultists Murders What He Claims Is an "Extremist Republican" 18-Year-Old Boy, Joe Biden Urges His Demented Followers to... "Fight Extremist Republicans"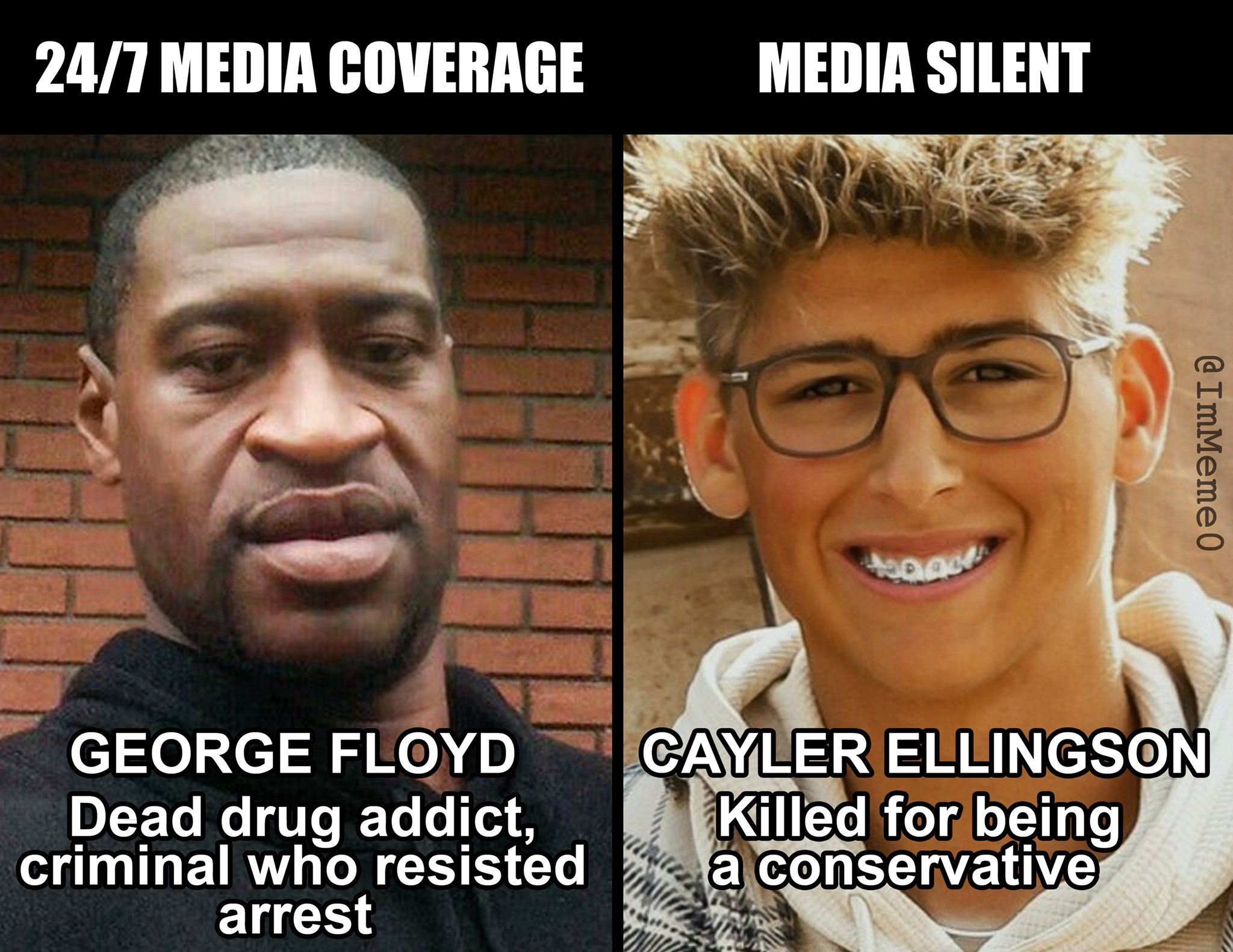 Via Twitchy, despite having just incited one of his crazed followers to murder a teenager in the name of "fighting Republican Extremists," Joe Biden put out a statement telling his cultists to... fight Republican extremists some more.
#ThePersistence @ScottPresler

Replying to @JoeBiden

Shannon Brandt used his car to run over & kill an 18-year-old, Cayler Ellingson, because he thought the teen was part of a Republican "extremist group."

Joe Biden called Republicans a threat & Brandt listened.

This murder is a direct result of Biden dehumanizing Republicans.
One week ago, Democrat Ohio Senate candidate Tim Ryan said, referring to "extremist Republicans" -- like the 18-year-old boy was claimed to be by his murderer -- "We have to kill and confront that movement."
Not only will Joe Biden not condemn this murder, but not a single leftwing "journalist" will even ask him to condemn this murder.
And even if someone did ask him to condemn the murder -- he'd refuse. He always refuses to condemn leftwing violence.
He'd claim the murder is a "myth," as he claimed of antifa.
He knows the leftwing really enjoys violence, and to condemn their violence would depress their enthusiasm for rigging elections.


posted by Ace at
02:00 PM
|
Access Comments