« Mid-Morning Art Thread
|
Main
|
Whistleblower: FBI Officials Told Agents Not to Investigate Hunter Biden Laptop »
August 25, 2022
The Morning Rant
It Won't be a Red Wave
Dave in Fla [Guest Monkey]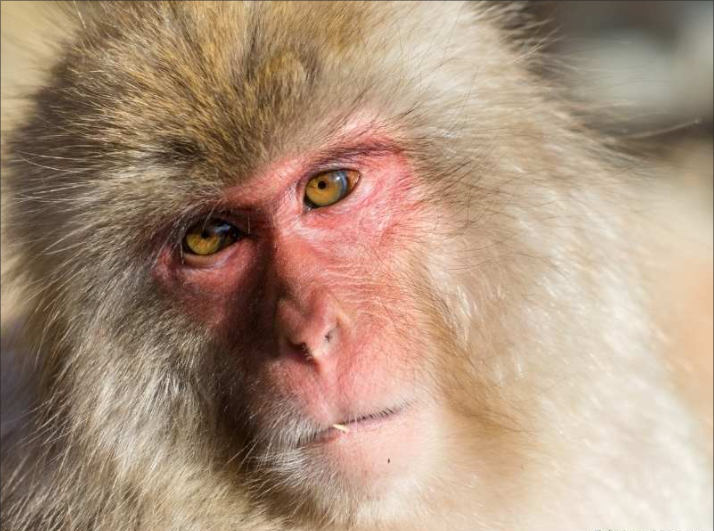 Now that I have your attention, let me explain.
I have mentioned over the last few months that voter participation in Primaries can be an indicator of voter enthusiasm. I've been watching this metric as we have gone through primary season and drawn a few conclusions. In my opinion, the signs point to this election not being a traditional "wave" election but being a realignment election instead.

What is the difference? In a wave election, such as 2006 and 2010, you see three effects in play at once. The losing party base is demoralized and doesn't show up to vote, independents swing toward the winning party, and the base of the winning party are enthusiastic and show up at the polls. The participation in the primaries can give clues regarding the first and third effects.
In a realignment election, a particular political philosophy dominates the election. Those who embrace the philosophy will do very well, but those who are ambivalent struggle. 2002 is a decent example where the reaction to 9/11 lead to the election of NeoCons on both sides of the aisle. I could argue that 2016 is a better example, but that election also had characteristics of a wave.
In my research for this post, I found the following quote from March 2016.
Indeed, history suggests that there is no relationship between primary turnout and the general election outcome. You can see this on the most basic level by looking at raw turnout in years which both parties had competitive primaries.

-Harry Enten writing at 538.com
I don't want to kneejerk respond and call him wrong (even though he is wrong). As is often the case in political analysis, he is looking at the wrong metric. He is looking at gross numbers of partisan turnout, then discounting the importance by noting that the disparity in registration numbers between states invalidates the metric. Because California has so many Democrats, mediocre turnout among Democrats in that state overwhelms higher than normal Republican turnout in Wyoming.
But my theory is that the important metric is the percentage of partisan turnout in a primary compared to the registration data of the state. This is a measure of the enthusiasm of the partisans of both parties and can give a guide to what to expect regarding those first and third effects I mention above. Heavy primary participation tends to indicate that those voters will show up in November. This is common sense.
To test this theory, I looked at the voting participation in California in 2006 and 2010 and Arizona in 2010, 2018, and now in 2022. 2006 was a wave year for Democrats, while 2010 was a wave year for Republicans. California congressional elections are useful to look at because unlike the state-wide offices, there is a wide range of safe and competitive seats on both sides. I also picked 2010 because it was the last election before the Democrats launched their ballot harvesting operation, which is skewing results. By the way, I had to manually add the numbers from all 53 districts in 2006 from an old PDF file. It was tedious, but I did it for all of you.
Here is a summary of the results:
Starting with California, in 2006 the Democrats had 33% of their voters participate in the primaries, while the Republicans had 28% of their voters participate. Of course, that year the Democrats cruised to a massive victory taking every competitive district. In 2010, those percentages effectively reversed with Democrats having a 28% participation rate, while Republicans had a 38% rate. Now recall that no Democrats in California lost their seats, but it was very close in the 11th and 20th districts (and they did lose the 20th in 2014). The CA Republican general election turnout in 2006 was 37.4% of the vote, where in 2010 they increased their vote share to 43.5%. The shift in primary participation was clearly an indicator of general election participation.
What insights can be gained from looking at Arizona's results? In the 2010 red wave, the Republicans had a 54% participation rate, while the Democrats had a dismal 33% participation rate. That year the Republicans flipped two House seats. But in 2018, which was an "ok" year for Democrats (a light blue wave that was blunted in places like Florida) the Republican participation remained relatively the same at 52% while Democrats increased to a 47% rate. The result was Sinema beating McSally in a close race and the Democrats flipping one of the House seats.
Which brings us to 2022 and the primary election from 3 weeks ago. Arizona set a record for Republican participation in a primary with 58% participation. Importantly, the nature of the participation was heavily influenced by younger male Hispanics, with the traditional over 65 Republican voters tending to sit the primary out. Note that Democrats slightly increased their participation from 2018, by about 1.5%. But Republicans increased by over 6%, despite losing the traditional McCain voters. This tends to indicate that both parties will have strong turnout in November, but Republican turnout will be much higher. Coupled with their registration advantage and the Independent vote, Lake and Masters should win their races. Kelly needs the Independents to swing his way, and he is already lying trying to hide from his voting record.
Out of curiosity, I also looked at Wyoming. That is a state that already has high Republican participation at 67% in 2018. But the 82% rate from last week is unheard of. And I can't help but laugh at the Democrat 18% rate. More people switched parties to vote for Cheney than voted in the Democrat primary.
So why am I not trumpeting the coming Red Wave? Because these results are not being seen everywhere. On Tuesday Marc Molinaro lost a very winnable election in NY-19. Polling showed that he should have won easily, but turnout for the special election was terrible. While Florida was watching Matt Gaetz crush his GOPe challenger and conservative school board candidates sweeping their elections, Republicans in New York couldn't be bothered to show up and vote. The difference is that Molinaro was not Trump endorsed. He was the pick of the McConnell/McCarthy wing of the party, and McCarthy wanted him to win to help balance the new MAGA candidates that are coming in next year. Elsewhere in New York, all three of the Trump endorsed candidates won their primaries.
2022 is shaping up to be an election based on revenge for 2020, and the America First populist philosophy. Trump endorsement will generate excitement in your campaign, and those candidates are highly likely to win. More than enough of them will win to swing the House and Senate back to Republican control. But establishment candidates who have distanced themselves from Trump are going to struggle.

posted by Open Blogger at
11:00 AM
|
Access Comments