« PolitiLie Lies Again
|
Main
|
Woke Lucasfilm Calls Its Fans Racist to Cover Up For Their Latest Star Wars Failure »
June 03, 2022
Peter Navarro Indicted for Refusing to Cooperate With Illegal Congressional Inquiry
Oh wait -- process crimes are crimes again?
I'm so surprised!
A federal grand jury has indicted former Trump White House adviser Peter Navarro for contempt of Congress after he refused to cooperate in the House January 6 committee's investigation.

According to the Justice Department, Navarro will make an appearance in court Friday at 2:30 p.m. ET in Washington.

He faces two contempt counts: one for his failure to produce documents demanded by the committee and the second for failing to show up for subpoenaed testimony before House investigators.

The House had voted in April to refer Navarro to the Justice Department for not complying with the select committee's February subpoena.

Navarro had claimed that he was unable to cooperate because former President Donald Trump had asserted executive privilege in the matter. The committee had countered those arguments by citing for example that many of the topics it wanted to discuss with him he had already written about in great detail in his book.

The indictment comes after Navarro revealed Monday that he had been subpoenaed by federal prosecutors who were seeking documents related to his decision. Navarro said in an interview with MSNBC Thursday night that he "responded" to the Justice Department, but he declined to say he would be willing to turn over the documents requested by prosecutors.

The documents that Liz Cheney and her Democrat pals are seeking are probably part of a fishing expedition, hoping to find Trump telling Navarro not to cooperate, so that they can attempt to charge Trump with obstruction of a congressional inquiry or some bullshit.
Again, we just had the jury forewoman in the Sussman case announce after she let Sussman walk, but critically, not in voir dire, before she was empaneled as a juror, that she didn't think that lying to the FBI should be a crime, considering all that was going on in the world.
But not cooperating with Eric Swalwell, Adam Schiff, and Liz Cheney is a super-important matter.
Republicans insist the committee is illegitimately composed, because the rules say that the minority party must be permitted to select its own members, and the GOP's selections were rejected by Pelosi and Schiff. Instead, Pelosi and Schiff picked their own "Republicans" -- Cheney and Kinzinger, of course.
There is a common thread from prominent House Republicans and former Trump administration officials who refuse to cooperate with the committee investigating last year's Jan. 6 Capitol riot.

"My position has not changed on this committee. It's not valid because Republicans were not allowed to appoint anybody. This is purely (House Speaker Nancy) Pelosi appointed," said House Minority Leader Kevin McCarthy, R-Calif., on Fox. "This is what the Democrats have planned. Just to go after their political adversaries."

The 1/6 committee took the extraordinary step last month of issuing subpoenas to McCarthy and four other sitting House members for interviews about the riot. Lawmakers themselves may have a beef with that since such a maneuver was unprecedented. But one of the lawmakers subpoenaed questioned the very existence of the panel.

"I think this is an illegitimate committee and they don't really have the authority to issue subpoenas," Rep. Andy Biggs, R-Ariz., said on Fox News.

Rep. Jim Jordan, R-Ohio, even threatened Democrats should Republicans capture the House in this fall's midterms.

"Is this the way they want to go forward? Do you want one party being able to subpoena the other party, the majority party, being able to subpoena the minority party and play the politics that they're playing here? We'll see," warned Jordan on Fox.
Hopefully they'll challenge the committee's legitimacy in court.
But Kevin McCarthy will not, of course, allow actual conservatives to use Democrat Rules to go after his Democrat Friends and Allies.
Meanwhile:
I'm sure no one wants to even hear about this now, but "Primary Sub-Source" Igor Danchenko -- the employee of the leftwing Brookings Institution (where crooked FBI lawyer and friend of Michael Sussman James Baker later took a job) who made up all of the "Russian Intelligence" about Trump featured in the "Steele Dossier" -- will be facing his own trial in a few months, this one not in DC but in northern Virginia (a little bit less monolithically leftwing, but not by much) and for multiple false statements.
Jonathan Turley talks about that, as well as the judge and jury letting Sussman walk in defiance of the law and evidence.
William Barr notes that there's a double standard in justice, especially for the Clintons. He doesn't really dispute the fact that the FBI leadership framed Trump -- he just says that Durham could not build a case against Sussman by walking into court and saying "The FBI were the bad guys here."
He also points out that, who knows, maybe Danchenko could possibly, conceivably be convicted by a Democrat jury, under the direction of a Democrat judge.

Meanwhile: Here's how Hillary Clinton takes care of her potential subpeonable witnesses.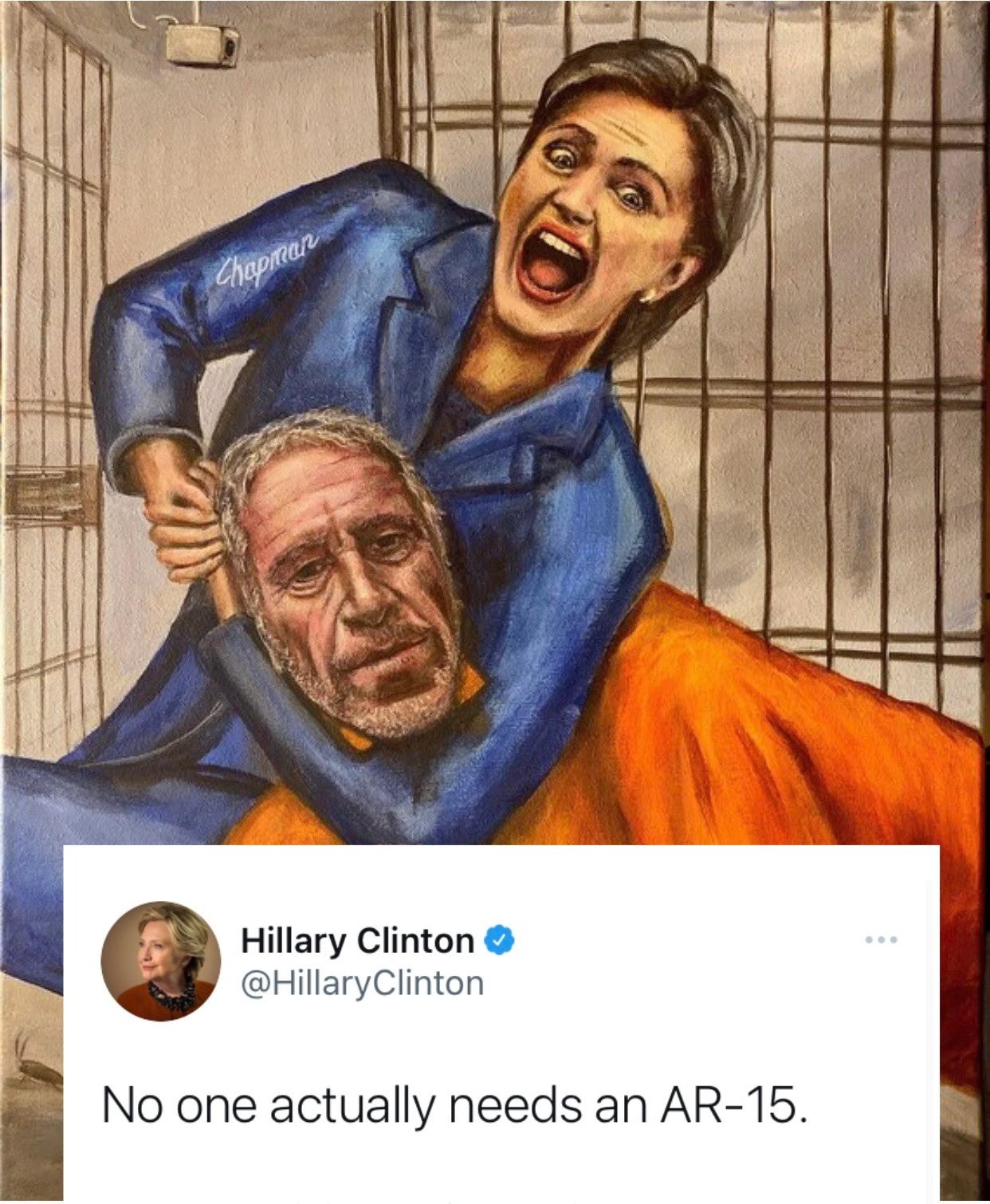 posted by Ace at
12:59 PM
|
Access Comments