« Mid-Morning Art Thread
|
Main
|
Argentina Elects "Far-Right" Anti-Abortion Pro-Gun Anti-China Libertarian as President and the Left Wing Melts Down »
November 20, 2023
THE MORNING RANT: Target Revenue Plunges as it Continues to Repel Customers with Its Woke Agenda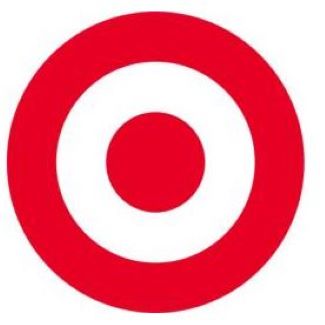 Target is a company in crisis. Under the leadership of its super-woke CEO, Target has: Welcomed men into its women's restrooms; Sold products for those who fetishize and groom children; Prohibited police from making arrests for shoplifting within its stores. If it was CEO Brian Cornell's intent to destroy Target, I'm not sure what he might do differently.
The revulsion normal people feel about Target's embrace of degeneracy is reflected in its ongoing revenue decline.
In this inflationary era, a store that simply sold the exact same number of items would show a year-over-year revenue increase due to the increased retail price of all products. But because of Target's repellent social agenda, it managed to see an actual revenue decline of 4.2%. Q3 2023 revenue was $25.4 billion, down from $26.5 billion one year prior. The revenue decline was more than a billion dollars, as consumers voted with their wallets not to reward Target for its loathsome agenda.
Target's same store sales were down a staggering 4.9% and its digital sales tumbled even more - down 6.0%. It's certainly understandable that people are reluctant to click on Target's website, for the same reason they wouldn't want an XXX address in their browser history.
By contrast, Wal Mart just released its Q3 2023 financial reports, which showed solid revenue growth, including same store sales increasing by 4.9%.
Counter-intuitively, Target's stock price soared upon the earnings report, and Wal-Mart's declined. The reason was that "experts" were surprised by the results. They expected Target's results to be even worse, and Wal-Mart's to be even better, and those expectations had been baked into the stock prices.
Despite Target's revenue decline, it managed to cut some costs and increase its gross margin on the goods it did sell, which pleased those who only look at bottom line profit. However, when revenue is in a downward death spiral, no amount of cost cutting can overcome the loss of dollars never received in the first place. In my life I've seen the death of mighty retailers such as Sears and K-Mart, and unlike Target, those retailers didn't have contempt for middle class values like Mr. Cornell and Target do. When customers stopped shopping at Sears and K-Mart, no amount of cost cutting and other budgetary actions could save them.
In the opening paragraph, I mentioned that Target is so woke that it has embraced a pro-crime / pro-criminal position, even in its own stores.
"California Sheriff Destroys Woke Target's Code on Arresting Shoplifters" [Outkick – 11/13/2023]
Sheriff Jim Cooper aired his grievances against Target on X, criticizing the company for preventing any arrests inside the store over the company's worry about a P.R. nightmare.
Cooper shared that an operation to combat shoplifting at Target locations was interrupted by Target's security advising officers that no arrests were permitted in the store, as a means to avoid negative press.
It is a special kind of evil for a company to embrace criminal activity in its stores, and to put its employees in the position of having to effectively abet the criminal activity by not allowing police to arrest the criminals.
By the way, in case you're thinking that Target might have been chastened by its sales collapse, and that maybe Mr. Cornell might rethink his woke agenda, think again. He really, really hates half of the people in this country, and he wants you to know how much he hates you.
"Target CEO: Conservatives Upset Over Trans Merch More Dangerous to Employees Than George Floyd Riots" [Daily Wire – 11/02/2023]
Cornell told CNBC's Squawk Box that the violence and looting witnessed during the George Floyd riots did not compare to the trans blowback.
As the Daily Wire points out, it was left-wing activists who sent bomb threats to Target when it removed some of its trans-children clothing last summer.
Seemingly running in contrast with Cornell's assertion, stores in at least five states received bomb threats via email from an individual/individuals angry the retail chain "betrayed the LGBTQ+ community" by removing the merchandise, The Hill reported.
It might be possible for Target to save itself from the fate of Sears and K-Mart, but not with a woke leftist like Brian Cornell running it into the ground. If Target's board of directors want to save the company, it must remove its toxic CEO.
[buck.throckmorton at protonmail dot com]


posted by Buck Throckmorton at
11:00 AM
|
Access Comments