« Gun Thread: November 19th Pre-Thanksgiving Edition!
|
Main
|
Daily Tech News 20 November 2023 »
November 19, 2023
Sunday Overnight Open Thread (11/19/23)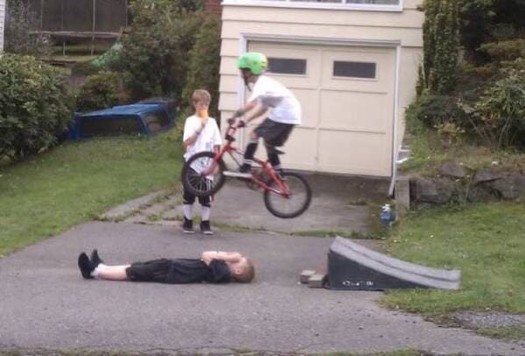 ***
The Quotes of The Day
Quote I

"After successfully defending my home and my family and my 5-month-old child, California has now decided to suspend my Second Amendment," Vince Ricci
Quote II

"The J6 committee was a sham. I knew it then. Everyone knows it now. Let's investigate the investigators." Rep. Troy Nehls (R-TX)
Quote III

"It is unconscionable that one of Speaker Johnson's first official acts as steward of the institution is to endanger his colleagues, staff, visitors, and our country by allowing virtually unfettered access to sensitive Capitol security footage," Rep. Joseph D. Morelle
***
The Comments of The Week
Once again The Horde demonstrates why this is the best Blog on the interwebz. It was rather difficult only picking these tonight. Thank you Commenters.




***

RIP Former First Lady Rosalynn Carter. No Jimmy Carter killed his wife jokes.
***

If the UN and Resident of The White House, MushHead, had their way Israel would have the same problem over and over again. Israel tells both to go and pound sand.

Netanyahu's declaration comes as the U.S. and U.N. have been pressuring Israel to allow the PA to take over the region.

Israel has no intention of handing Gaza over to the Palestinian Authority once the war is over, Prime Minister Benjamin Netanyahu said on Saturday night as he rebuffed United States pressure to do so.

"The Palestinian Authority in its current form is not able to take responsibly for Gaza," Netanyahu said.

'After we fought and did all this, how could we hand it over to them?" Netanyahu asked.
***

The world's largest single site solar farm has go online.

The world's largest single-site solar farm just came online

The United Arab Emirates has launched the Al Dhafra solar farm – now the world's largest single-site solar farm – ahead of COP28.

The 2-gigawatt (GW) solar farm is 22 miles (35 km) from Abu Dhabi and features almost 4 million bifacial solar panels. It will power nearly 200,000 homes and eliminate over 2.4 million tonnes of carbon emissions annually.
***

Recruiting for our armed forces goes to an unlikely event.

Anime NYC is currently happening in Manhattan's Javits Center. Tens of thousands of people are expected to attend the three-day anime and general nerdy convention between Nov. 17-19. Some of those people are with the U.S. military.

At least two branches of the armed forces are at Anime NYC. Not to sit in on any panels, watch screenings of new anime films or pick up some Gundam model kits — well, not explicitly anyway — but to recruit. The U.S. Army and U.S. Marine Corps both have booths at the convention.
***

Tater has been out on his knees looking for luv......Mark Dice addresses.
***
You can pick a scab. You can pick your friends. But you can't pick your family. Boo-fvcking-hoo.
The King has yet to invite the Sussexes to the UK for Christmas, reports said

Prince Harry and Meghan Markle want to spend Christmas with their children in the UK alongside the King, but he is yet to invite them, according to a friend of the couple.

Harry and Meghan last spent Christmas at Sandringham, the King's Norfolk residence, in 2018, before Princess Lilibet, two, was born and when Prince Archie, four, was still a baby. But despite the reported rift amongst The Firm, the pair want to bring their brood home for Christmas with King Charles, according to the Times.
***

So a niche film wasn't a profitable adventure. Go figure.

OF COURSE, THE DIRECTOR OF DISNEY'S "THE MARVELS" IS BLAMING HER MOVIE TANKING ON YOU BEING A SEXIST BIGOT

Disney's all-girl comicbook flick The Marvels has tanked at the box office. There are any number of reasons why this is so, but if you ask the director of the movie, the key reason why is YOU. You're too much of a sexist bigot to enjoy her movie. As we've seen since the Girl Ghostbuster movie that bombed so badly, it tanked the franchise -- the Girl Ghostbusters franchise, the real Ghostbusters are still solid -- it's never the fault of the movie looking stupid.

Which The Marvels did. And I say this as someone who enjoyed the Captain Marvel and Ms. Marvel graphic novels, both written by raging leftists I'm sure don't appreciate being mentioned on the Louder with Crowder Dot Com website.
***
***

I own 20 volt leaf blower. I still want a gas one. (Don't you just love the smell of 2 cycle oil & gas burning?) The following story leads me to believe that some people just need to go and live off grid for a year before they spout off about how you or I should live.

Every Thursday our next-door neighbor hires a worker to use a leaf blower. This infernal machine drives me nuts. Rather than letting a pet peeve render me literally insane, I've decided to explore the leaf blower's deeper significance. A psychologist might call this writing therapy. Maybe the result can also provide a little relief for you, the reader, if you share my irritation.

The most obvious critique of the leaf blower is that it's an obnoxious, destructive piece of machinery. As everyone within earshot of one knows, gasoline-powered leaf blowers are noisy. Deafening, in fact. The device blasts 95 to 115 decibels of sound at its operator. According to the website Dangerous Decibels, this is roughly equivalent to a chainsaw or a passenger jet taking off, and it can cause permanent hearing loss. Further, research into the specific characteristics of sound from gas-powered leaf blowers, published in the Journal of Environmental and Toxicological Studies, showed that, unlike most other loud machines, leaf blowers produce low-frequency noise that travels long distances and penetrates building walls. That's why a single leaf blower can annoy an entire neighborhood.
Oh I bet he's a blast at parties.
***

Roller coasters at amusement parks can be a big draw. Does one want to go to Saudi Arabia to ride the world's fastest and tallest roller coaster. I for one will not.

ADRENALINE junkies could be in for a treat as the world's tallest and fastest rollercoaster is set to be build in Saudi Arabia.

Falcon's Flight is set to open at Six Flags Qiddiya next year, and promises to reach a 156mph top speed and drop over a desert cliff.
***
So what charges those wonderful E bikes?
280 million e-bikes are slashing oil demand far more than electric vehicles
E-bikes and scooters displace 4x as much demand for oil as all of the EVs in the world.

We hop in the car to get groceries or drop kids at school. But while the car is convenient, these short trips add up in terms of emissions, pollution, and petrol cost.

Close to half (44 percent) of all Australian commuter trips are by car—and under 10 km. Of Perth's 4.2 million daily car trips, 2.8 are for distances of less than 2 km.
***
The ONT Musical Interlude & Wood Shed Emporium
Born on this day: 19 Nov 1937
Ray Collins, vocals, Frank Zappa band. Collins was the lead singer on the band's first two albums: Freak Out! (1966), and Absolutely Free (1967). Collins died on 24th Dec 2012. via thisdayinmusic.com
If my math is correct only 11 days until Zappa Month.
&&&
On this day: 19 Nov 1964
The Supremes became the first all girl group to have a UK No.1 single when 'Baby Love' went to the top of the charts. Written and produced by Motown's main production team Holland–Dozier–Holland, it was also the second of five Supremes songs in a row to go to No.1 in the United States. via thisdayinmusic.com
***

Police, to serve and protect. Even if you are a Genius Award Winner.

Do not call the police to report that someone stole your drugs, especially if your name is on a pair of outstanding arrest warrants.

Cops were dispatched around 2:00 AM yesterday to a Best Western in Stuart, Florida "in reference to a theft."

Upon arriving at the hotel, an officer spoke with Lily Rinker, 23, who had called 911 to report that a male friend she met last week "stole her marijuana."

Rinker explained that she had $30 worth of pot in her grinder, but after "Carlos" departed the room, she noticed about half-a-gram was missing from her stash. "Rinker stated she did not know what to do so she decided to call the police," according to a probable cause affidavit.
***

Gardening, a great hobby. And also Tonight's Feel Good Story of The Day.

High School Student Grows 7,000 Pounds Of Vegetables, Then Gives It All Away

Today's good news story comes from Wheatland, Iowa.

In the heart of Calamus-Wheatland High School, 16-year-old Lauren Schrader is sowing the seeds of compassion and generosity.
***
Weekly commenter stats for week of 11-19-2023

Top 10 commenters:
1 [543 comments] 'Joe Mannix (Not a cop!)' [76.23 posts/day]
2 [515 comments] 'Bulgaroctonus'
3 [434 comments] 'andycanuck (krqg6)'
4 [431 comments] 'Skip'
5 [360 comments] 'Sponge - F*ck Joe Biden'
6 [328 comments] 'Drive by'
7 [328 comments] 'Alberta Oil Peon'
8 [312 comments] 'Tom Servo'
9 [307 comments] 'Montec '
10 [305 comments] 'Divide by Zero'
Top 10 sockpuppeteers:
1 [264 names] 'Ciampino - STP for your car?' [37.06 unique names/day]
2 [148 names] 'Hot Sexy HR Ladies'
3 [75 names] 'Quarter Twenty '
4 [72 names] 'Sucks. But what can you do? '
5 [60 names] 'Miklos can be a girl for legal and financial purposes'
6 [47 names] 'Moron Analyst'
7 [44 names] 'God'
8 [43 names] '18-1'
9 [39 names] 'pookysgirl, born cynic'
10 [34 names] 'G'rump928(c) '
***

Tonight's ONT has been brought to you by Unbelievable Explanations.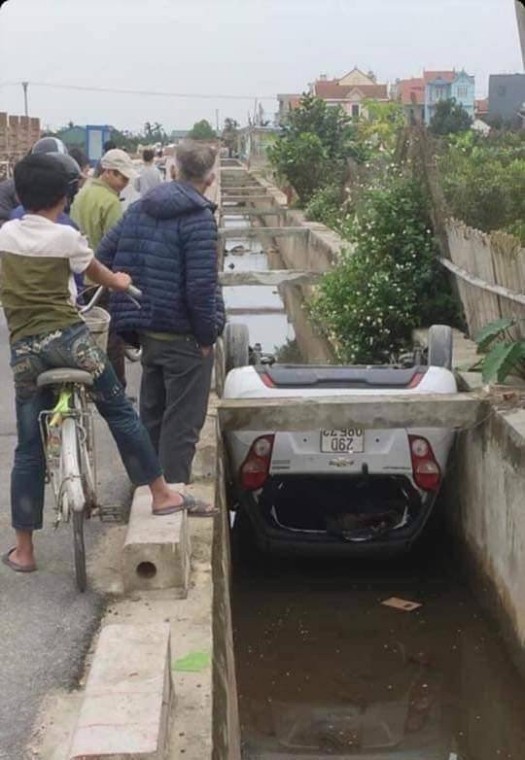 Notice: Posted with permission by the Ace Media Empire & AceCorp, LLC. ONT Tips, loose change, frozen beef pies and accordion sheet music to petmorons at gmail dot com.

posted by Misanthropic Humanitarian at
09:57 PM
|
Access Comments