« Mid-Morning Art Thread
|
Main
|
Jim Jordan Announces Bid to Become Speaker »
October 04, 2023
Wednesday Morning Rant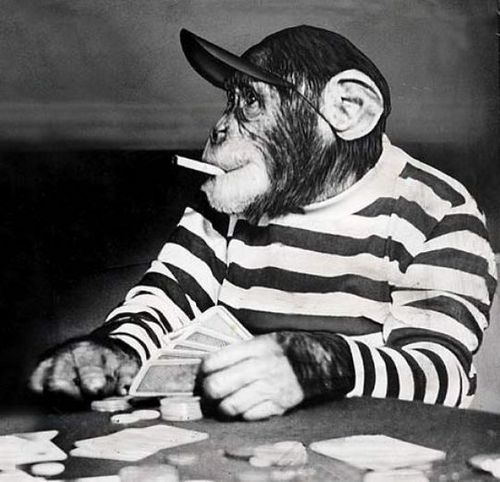 Good
I admit that it is still possible for me to be surprised by American politics. After the "Speaker Showdown," I fully anticipated that Kevin McCarthy was going to violate his agreement with the Freedom Caucus, fail to return to normal budget order and perpetuate the "continuing resolution" system. I expected that he would violate the terms of their agreement after his fingers put a death grip on the Speaker's gavel. In a surprise to absolutely nobody, this is precisely what came to pass.
McCarthy probably expected one or both of two things to happen: that the Democrats would protect him in exchange for reneging on his agreement with the Freedom Caucus, or that the threat was never anything but traditional empty political noise. My money was entirely on option number two, since only a genuine fool would bank on the first. As soon as McCarthy was seated, I assumed that he would violate the terms of the agreement and then go slip on a blue dress to party with Frank Luntz in a counterfeit Oval Office. To my genuine surprise, however, Gaetz retaliated and McCarthy was thrown out.
This is a good thing, for a couple of reasons. First, McCarthy agreed to do something in exchange for the Freedom Caucus clearing his way to the Speaker's gavel. McCarthy failed to deliver. Did he fail to deliver deliberately? Was it incompetent mismanagement of the schedule and of Democrat interference? Did he lack the courage to force a "government shutdown" to achieve his objective? It doesn't matter. His job was to deliver on his agreement, and he failed to do so. Actions should have consequences, and he is now in a position damn few politicians have ever had to occupy: he is reaping personal consequences for his failure. This is proper.
Although it blew up in his face, McCarthy's failure is not surprising and I doubt it was accidental. The "budget" process is a key to political power in Washington and within the parties. It is how the GOP delivers every Democrat objective and it is how men like McConnell and Schumer remain in power. It is where the rake-offs originate, where the jockeying for position occurs (outside the Executive, anyway), where the back-room deals are made. It is the cudgel that enforces business as usual and keeps power safely in the hands of the worst people. Money is actually secondary to the "budget" and everything that surrounds it. It is primarily about power, and the Freedom Caucus' demands for regular order and multiple non-omnibus spending bills were designed to upset the Uniparty leadership's stranglehold.
So it is not surprising that McCarthy failed to uphold his agreement. The only surprising thing is that he was punished for it. Whatever comes next - and it probably won't be some meaningful improvement - this action stands as one of the extremely rare examples of personal accountability being enforced against a major Party figure. McCarthy bought his ticket and he is now being compelled to take his ride.
That alone is good.

posted by Joe Mannix at
11:00 AM
|
Access Comments