« The Blue Lagoon for Dogs Cafe
|
Main
|
THE MORNING RANT: Sacrificing Air Safety for Higher Margins – The Expanding Jet Engine Fake-Parts Scandal »
October 04, 2023
Wednesday Overnight Open Thread (10/4/Adam 12 23)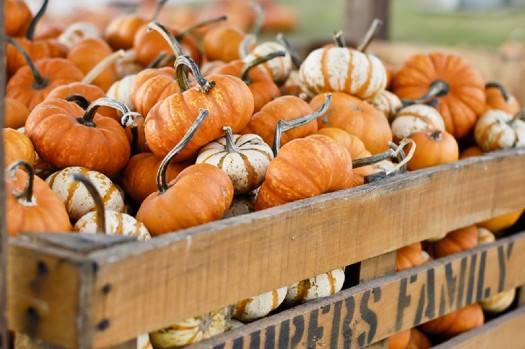 ***

Unless you have been off the grid, everyone knows that Kevin McCarthy is no longer Speaker of The House as of late yesterday afternoon. I didn't feel like getting into it last night.
So I purposely have avoided reading anything but headlines on the McCarthy firing. I have not read anything by the boss and my fellow Cobs. So I do not know what their take is. But, I'm going to add my .02. I may be right. I may be wrong. But I will state my position.
I'm not sorry to see McCarthy gone. [And had I been Rep. Tom Tiffany (R-WI 7th District) I would have been the 9th Rep to oust McCarthy.] And STFU Newt Gingrich. You my "Friend" lost any credibility with me since you were seen swaping spit with Nancy Pelosi on a couch.
8 Republicans are traitors. Had there been a secret vote things would have worked out differently. But how are they traitors when they voted their conscience? Isn't that how a democracy works?
Headlines such as: The Republicans imploded! The Democrats stick together! Maybe the Republicans would stick together more often when the dead skin is removed. Good-bye Cantor, good-bye Ryan, good-bye McCarthy.
Seriously, Stoyer and Pelosi had secret office spaces. Give me a fucking break. What a cozy relationship the Uni-party has.
So Rep. Gaetz caught a car what is he going to do? Really? That's the best analogy you can use?
The experts from California (Pelosi, McCarthy, etc.) have led Congress for how many years? These are the politicians where anything they touch is worse off for the average citizen. The only way one enriches themselves financially or legally are to be attached to a politician and/or a career bureaucrat.
I'll use the concept of a professional football team. You are the owner. Your team goes 2-14. Another year of 7-9, 8-8 and finally 7-9. Does the GM stay? Does the Head Coach go? Yes. You let those experts of the game go. Tell them thank you. Enjoy your severance package but it is time to go buh-bye.
Will this mistake the hurt the 2024 elections? I have no idea. All of the experts including a retired Colonel predicted the Red Wave of fucking Red Waves in 2022. It didn't work out that way did it?
Do you know what hurts elections? Poor leadership at the top. The RNC has a sucking losing General Manager. Her skills and the management team failed. OK, leave.
It doesn't help that the GOP Senate and GOP House powers that be interfered with Republican primaries. But, they had to protect their interests. And their interests are not mine or yours.
So when it is all said and done, McCarthy is gone. And whoever the next Republican Speaker of The House cannot be any worse than McCarthy. How can you break something that is broken? If he was so great why 15 rounds to elect him?

Now that I have said my piece, it is time to review my sources for an ONT. Here you go:
***
The Quotes of The Day
Quote I

"This court decision is an important moment for justice and rights of LGBTQI people in Switzerland.The conviction of Alain Soral is a strong signal that homophobic hatred cannot be tolerated in our society" Murial Waeger, co-director of a lesbian activist group
Quote II

"Each year as a standard course of business, we evaluate the store portfolio to determine where we can best meet our community and customers' needs. This includes opening new locations, identifying stores in need of investment or renovation, exploring locations where an alternative format is needed and, in some instances, re-evaluating our footprint," Starbucks spokesperson Sam Jefferies
***

Meet the new boss? Same as the old boss?

Potential McCarthy Replacement Steve Scalise Took Donation From Bill Gates

After Kevin McCarthy announced that he will not be seeking to regain his position as Speaker of the House, Representative Steve Scalise from Louisiana's 1st District has announced that he will be seeking the Speaker's chair.

The donations don't significantly turn me off from Scalise. Being Donna Brazile's date is like Newt with Pelosi.
***

This is just downright Funny.
***
The NFL, Taylor Swift and satire. That sounds like fun.

EAST RUTHERFORD, NJ — In a traumatic upset for the sporting world, Taylor Swift has been traded from the Kansas City Chiefs to the New York Jets, where she will begin dating tight end Tyler Conklin.

"We had to trade three starting players for Swift but I think it will be worth it in the end," said GM Joe Douglas. "Maybe now everyone will start coming to our games."
***

There is hope for you lottery ticket buyers. Tonight's Feel Good Story of The Day.

War veteran, 98, scoops £685,000 on People's Postcode Lottery making him the oldest ever winner
Bernard Botting, 98, from Somerset, is the oldest Postcode Lottery winner
***

So you want to control your parenthood destiny? Let Planned Parenthood yank out ovaries or testicles FTW!!!!

Planned Parenthood is Helping Teenagers Transition After a 30 Minute Consult. Parents and Doctors are Sounding the Alarm.
The abortion provider is wading into transgender care, doling out prescriptions for estrogen and testosterone, including to special needs kids.

I believe judgement will be swift.
***

Speaking of judgement. A known commodity in Philadelphia was shot and killed. And I'll let Paul Joseph Watson pontificate tonight.
***

You know that reasonably priced breakfast at Waffle House? It might not be so reasonably priced in the near future.

Not to be outdone by California which just approved a $20 an hour minimum wage for fast food workers, some Waffle House workers in the southeast also want a substantial pay hike and are demanding a rate of $25 an hour.

Over the weekend, employees at the popular eatery protested at several locations including one in Atlanta where they called for more money and better working conditions in a campaign organized by the Union of Southern Service Workers (USSW) which is promoting a petition to support workers who are "are rising up across the South."
***

Do you think George Soros is snickering while Paul Ryan massages his bunions? They are giggling at the American public that Washington D.C. is doing something about "The Border".

Mayorkas declares 'immediate' need for border wall in Texas, waives 26 environmental laws

Homeland Security Secretary Alejandro Mayorkas said Wednesday there is an "acute and immediate need" to build border wall in southern Texas, and issued an order waiving some of the country's most iconic environmental protection laws to speed up construction.

Mr. Mayorkas identified dozens of miles of border where he plans to build a barrier and roads, and where he indicated those environmental laws would be a hindrance.

"There is presently an acute and immediate need to construct physical barriers and roads in the vicinity of the border of the United States in order to prevent unlawful entries into the United States in the project areas," Mr. Mayorkas said in an official filing in the Federal Register. "In order to ensure the expeditious construction of the barriers and roads in the project areas, I have determined that it is necessary that I exercise the authority that is vested in me by section 102(c) of IIRIRA."

Yuh right Alex, you get right on that fence building.
***
The ONT Musical Interlude & Cash Bar Emporium
(H/T The Fabulous)
&&&
***

Damn crooks ruined a great tradition. Genius Award Winner(s)

Joke's over, Harry Dick Road namesake tells sign thieves
Social Sharing


Tired of replacing stolen signs several times a year, township resolves to rename road
***
Tonight's ONT has been brought to you by Not My Curious Taste Buds.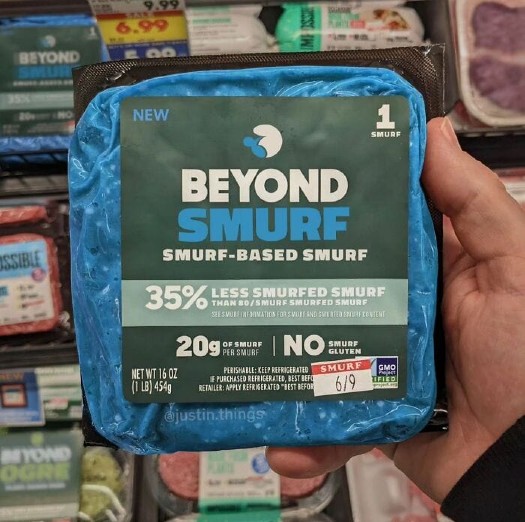 Notice: Posted with permission by the Ace Media Empire & AceCorp, LLC. No updates from the Data Reduction Clerks. Updates as needed.

posted by Misanthropic Humanitarian at
10:00 PM
|
Access Comments