« Saturday Hobby, Crafts and Bodging Thread
|
Main
|
Saturday Overnight Open Thread (9/30/23) Short & Sweet Edition »
September 30, 2023
Movie Roundup: Amerikatsi
It's been a good few weeks of moviegoing for me and The Boy. In the throwbacks, we have:



Soylent Green (50th anniversary), the least of the so-called Heston Apocalypse trilogy, with an absurd, appalling premise—but still a good movie (and who knows how closely its NYC may resemble the NYC of the near future), and a great final role from Edward G. Robinson;


They Live (35th anniversary), which I always thought was a fun-but-not-great mid-career Carpenter flick, but now is best viewed as a documentary;


Rain Man (35th anniversary), which I was going to write today's topic about, because it's simultaneously incredibly '80s and incredibly good. It was the first time I ever saw a Tom Cruise movie and thought, "Hey, this guy can act." And I held against it the fact that the Academy awarded Hoffman the Oscar and didn't give a nod to Cruise, who is the one with the character arc and the subtle dramatic changes. Still, Hoffman's performance was really good.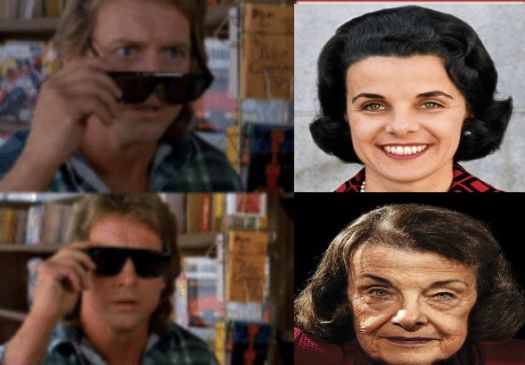 In classics:



Belle de Jour (55th anniversary), with Catherine Deneuve as a frigid(?) housewife who overcomes her lack on interest in her husband by becoming a prostitute, ultimately getting one of her Johns killed and crippling her husband for life. Or maybe not? We had found Luis Buñuel's Exterminating Angel intriguing fun, but this seemed to embody the worst traits of that film. Instead of being thought-provokingly ambiguous, it just seemed vague and unfocused. Probably censorship played a part, and Buñuel knew that naked Catherine Deneuve would sell, even if she's never actually naked. (Deneuve was actually weirdly sexier in the previous year's Repulsion.)


The Johnstown Flood (95th anniversary), an early disaster film that has Janet Gaynor (in her first credited role) playing Paul Revere to the town of Johnstown as the dam breaks—the real event is seriously tragic—and saving unrequited love George O'Brien and (future Mrs. Edgar Rice Burroughs) Florence Gilbert. A special effects tour-de-force which is much less effective these days because they've 4Ked it, but still a fun watch (with about an hour runtime). Gaynor would go on to win, lose and re-win O'Brien a couple of years later in possibly the greatest silent movie: Sunshine.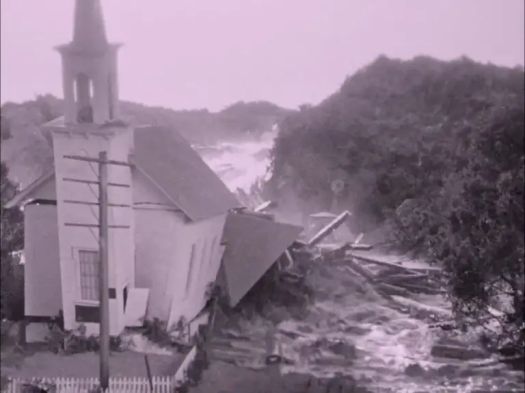 In kidflicks:


Ernest and Celestine: A Trip To Gibberitia. A charming sequel to the original insta-classic, this sequel featuring Celestine running away to Ernest's hometown of Gibberitia to get his violin repaired, only to discover that Gibberitia is a fascist musical state—only one note may be played—and Ernest fled to France(?) presumably to avoid a career as a judge. The original did a modest $262K at the box office, and this one is not even listed as having a box office return at all. We went on a weekend at 5PM and the three of us were the only ones in the theater. The fact that it's subtitled and is aimed at the kindergarten/gradeschool set may be a factor here.


The Inventor: Once again, we sat alone on a weekend matinee (BO sits at $300K or so) to watch a charmingly animated kids movie about Leonard DaVinci's final years, trying to work around a dim-witted Medici Pope (Leo X) and a vain French king (Frances I) while finding an unlikely ally in his feisty sister Marguerite de Nevarre. I'm not saying this is totally fabricated but if I web-search "Marguerite de Nevarre and Leonardo", this is the first movie that comes up. It's a fun and irreverent and all about subverting authority, which these days carries a different connotation than it used to.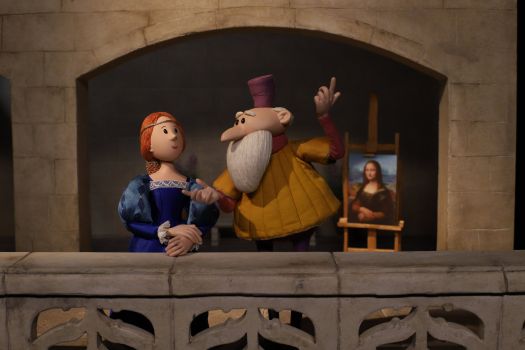 Apart from the kid flicks, we only saw one new movie, and it's a doozy: 
Amerikatsi
. (We saw it on the anniversary of the release of 
The Shawshank Redemption
appropriately enough, but yesterday was the official release date in the USA so you can check it out in one of the...thirty or so theaters it's playing nationwide?!)
After the War, the Soviet Union "freed" Armenia and re-established it as a state, extending a welcoming hand to all Armenians who wished to return to their homeland. About 300 U.S. citizens fell for this, and our story is about one of them. Charlie, who escaped the 1915 genocide when his grandmother hid him in a crate, finds himself without much attachment in America and decides to "come home" to the new glorious republic promised by the—yeah, he's utterly clueless.
On his first day he saves a child from being crushed by a mob trying to get bread. The boy's mother, Sona, is so grateful she demands her husband Dimitry (a Soviet apparatchik) get him a job. Dimitry sees this American dupe, crossing himself and wearing a fancy polka-dotted tie and decides he's an American spy, and throws him in jail instead. Worried his wife will find out, he decides to send Charlie to Siberia, but an earthquake requires repairmen and so all the Siberian exports are spared and get to stay in Armenia.
There is a darkly comic aspect to the whole "we're sending you to jail because of your tie", which Charlie misunderstands and says, "I'll give everyone in Armenia a tie if you'll let me out," which is interpreted as a propaganda threat.
So we've got our setup, we've got our act one crisis, and act two is Charlie realizing that his cell (a barely converted storeroom, actually) has a high window that looks directly into the apartment of one of the prison guards, Tigran. Tigran's an Armenian (and the brother of Sona) who was nearly sent to prison himself—for painting churches—and Charlie begins to learn about Armenian culture by watching him through his window. When Tigran's wife leaves him and Tigran can't find the key to their storage closet, Charlie risks a severe beating by getting a message to him.
And on it goes like this, with the man in the literal prison connecting with the man in the social prison, and connected only through a culture one barely understands (but learns as he goes).
Damn fine storytelling, with a positive message, an earned two hour runtime which has a kind of epic feel as the years pass away and we see so much of life going by. Easily the best Armenian movie I've ever seen (in Armenian, Russian and English) and a candidate for best movie of the year.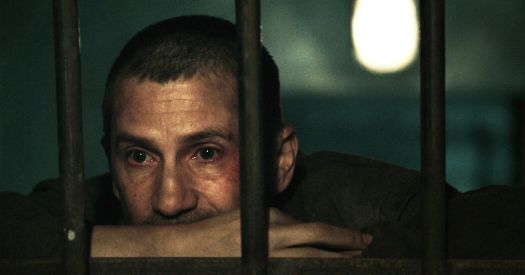 posted by Open Blogger at
08:11 PM
|
Access Comments