« Movie Roundup: Amerikatsi
|
Main
|
THE MORNING RANT: A Couple of True Anecdotes About "Range Anxiety" – the Insurmountable Hurdle for EVs »
September 30, 2023
Saturday Overnight Open Thread (9/30/23) Short & Sweet Edition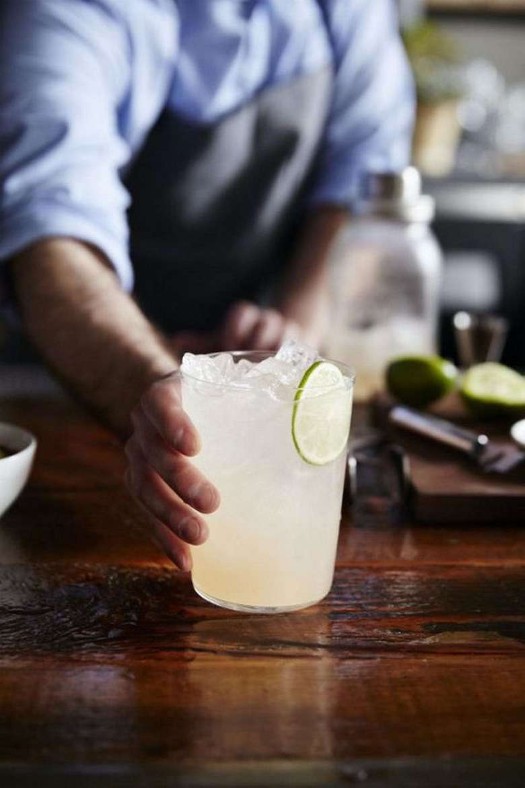 ***
***
Can't be any worse than what we have in Washington D.C and most state capitals.

RESEARCHERS have claimed that alien life could evolve from elements different from what we're used to.

The findings were presented in a new study published in the Journal of American Chemical Society.
***

Genius Award Winner leading the unemployed life.

Caveman CircusThe Most Awesome Men's Entertainment Site On The Internet
"I've been a very naughty boy" – Pilot Snorted Coke off Topless Woman's Chest before Trying to Fly


British Airways pilot Mike Beaton had a night off for "downtime" in Johannesburg before he was scheduled to co-pilot a return flight to London four weeks ago. In his text messages to a flight attendant pal, Beaton said he had met two local men, a Welsh woman on vacation and a "young Spanish bird" at a Johannesburg nightclub.

"I've been a very naughty boy," he told her.


After hours of drinking, the group staggered to a hotel bar for a nightcap before they ended up at one of the local men's apartments.

"Welsh has decided that I should actually be her boyfriend — Spanish has hooked up with one of the two local lads and is having her t–s sucked on their sofa," he said. The "girls" were dancing topless when the cocaine arrived, Beaton bragged. "I've lost my shirt somewhere and one of the local lads produces a plate with a few lines of coke," he wrote. "So then there's a debate about whose chest is the best to do a bump off."

"That's the story of how I ended up snorting coke off a girl's t–s in Joburg," he gleefully gloated.

"Stayed the night with Welsh, sh– her for ages (I guess the coke played a part)," he continued, "and then was so f–ked I couldn't even lift my head until gone 2."

When he tried to fly the following day, the crew member reported the pilot's alarming night to superiors, who canceled the 12-hour flight to Heathrow Airport, costing British Airways roughly $120,000, according to the outlet. Beaton was suspended and flown home as a passenger the following day. He was drug-tested at the airport — which he failed — and was subsequently fired.
***

Real Life Hanna-Barbera.Hey Boo-Boo! Get your ass over here! Now!!!
***
I would put in a bid. But I have no idea what a good price is. Do you?

Bid Now, Win a Piece of 'Legend' History: Auction for A-Basin Pali Lift Chairs Underway
Arapahoe Basin Ski Area, also known as A-Basin and 'The Legend,' is auctioning off the last two Pallavicini chairlift chairs — and they could be yours. Bonus: 100% of the sales go to charity.

"MisHum, what would you do with that?"
"Who are you, The Fabulous?"
***
Bring on the cleaning supplies.

TALLAHASSEE, Fla. — A recent Make-A-Wish visit by members of the Insane Clown Posse, to survivors of what the media is calling "The Great Tallahassee Airshow Disaster," left the city's General Hospital's intensive care unit an absolute biome of infectious diseases, which had to be re-sterilized, sources who are normally used to this kind of thing confirmed.

"After that terrible accident, we really thought the survivors could use some cheering up — and who would be better to cheer up some newly limbless Flordians than ICP!" explained attending physician Gloria Kerwald. "But between the Faygo spray, grease paint smears and near-solid smog of fecal mist those guys swarmed through here with, it may just be easier to tear the whole building down and rebuild from scratch. If anything it'd be cheaper than the alternative."

Insane Clown Posse member Violent J commented on the recent visit, which has reportedly left the local hospital's ICU "in a state so foul it would make God himself want to sterilize heaven out of pure fear."
***
The ONT Is Always Looking Out For YouTM What you do with this information is completely up to you.

How to destroy your friends and family in 4 popular board games
With these tricks, you'll be unstoppable.

Whether it's bankrupting your family in Monopoly or securing the last victory point against your buddies in Settlers of Catan, there's nothing quite like the feeling of board-game triumph. We've collected experts' best tips and tricks of the best board games, so you can dominate every time.

MONOPOLY
Most players forget the real goal of this game: It's not to become rich. Instead, you must bankrupt your opponents before they wipe you out. Brian Valentine, who placed third at the 2015 World Monopoly Championship, recommends going all in on the orange properties. From jail, a ­rival's dice toss of six or eight—statistically among the most likely rolls—puts them smack in the middle of this real estate. This makes these amber gems some of the most lucrative on the block.
***
The ONT Musical Interlude & Apple Cider Emporium
&&&
***

Tonight's ONT has been brought to you by October Eve Non-sense. (H/T wordshop2)

Notice: Posted with permission by the International Brotherhood Of Hamsters. They know the Cobs are down with the fight.

posted by Misanthropic Humanitarian at
10:00 PM
|
Access Comments