« Couchbutt Cafe
|
Main
|
Daily Tech News 28 September 2023 »
September 27, 2023
Wednesday Overnight Open Thread (9/27/23)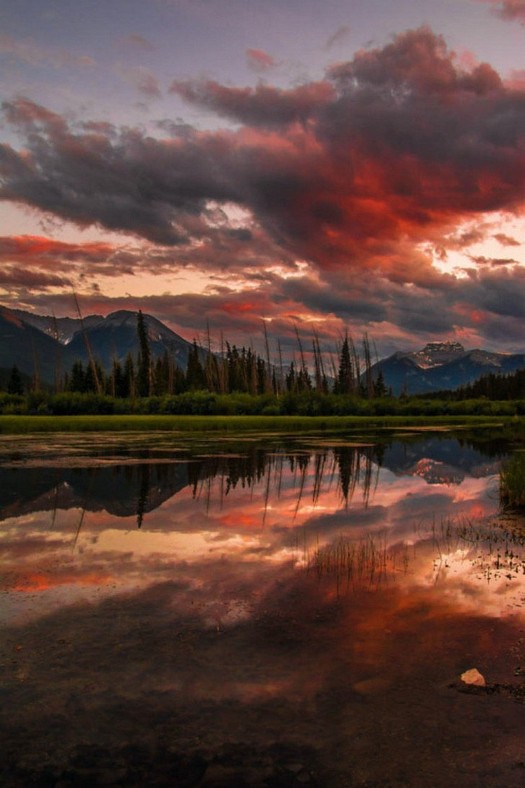 ***
The Quotes of The Day
Quote I

"If you're out there watching - hopefully, you are - every single police officer in Baltimore City, the state of Maryland, as well as the US marshals, are looking for you. We will find you, so I would ask you to turn yourself into any officer, any police station. Because we will take you into custody eventually, and then we will turn it over to the state's attorney to prosecute you to the fullest. So please, turn yourself in," Acting Baltimore Police Commissioner Richard Worley
Dick forgot to say "Pretty please".
*
Quote II

You can't feel your way through life. Unnamed North Carolina resident.
Quote II

"I just can't see him ever wanting to just stay in Korea when he has family in America. He has so many reasons to come home," Mother of defector U.S. Army private Travis King
I have my thoughts. It's a family show, so I'll keep them to myself.
*
Quote IV

"It's nice back out there. We, you know we really enjoy it. We have the ducks and the geese that come all the time. And we love them, and they know us, and it's a pleasant thing," Joseph Scaglione
***
Just 23 Percent 'Definitely' Plan to Get COVID Shot

Just 23% of American adults say they 'definitely' will get the new COVID-19 vaccine, while another 23% say they will 'probably' get it, according to a new poll, which also finds interest in the shot falls along partisan lines.

More people plan to get seasonal flu shots and the new vaccine to help prevent severe symptoms for respiratory syncytial virus or RSV.

The poll — by the nonprofit organization KFF — breaks down what Americans are thinking about vaccination and their trust in public health agencies.
If I'm wrong. Well that's OK. Heaven is my home.

Speaking of the Kung Flu. Prick who received the Kung Flu prick has Kung Flu.

Comedian Jimmy Kimmel has canceled his upcoming live Strike Force Three show after contracting Wuhan coronavirus (COVID-19).
He was scheduled to appear at the MGM in Las Vegas to record a live episode of the podcast with Stephen Colbert and Jimmy Fallon. The comedians have been hosting the podcast during the Writer's Guild of America strike, along with late-night hosts John Oliver and Seth Meyers, with proceeds going toward covering the costs of their crews as they remain out of work.

"Well, Las Vegas, I got COVID, and sadly, we need to cancel this weekend's Strike Force Three show. I could never live with myself if I got my hometown friends sick."

Of course, it's likely that his "hometown friends," like him, are all vaccinated, so he is essentially acknowledging that the jab he mercilessly mocked people for avoiding is not effective at preventing the disease in the first place, something that we are seeing more evidence of every day.

This is the same Jimmy Kimmel who joked in his show's fall premiere in 2021 that hospitals shouldn't treat people who used Ivermectin to treat COVID-19, buying into the media's lies that the drug was horse medicine unsuitable for human usage
***

Higher education and the bottomless money pits.

US College Enrollment Has Dropped By 2.9 Million Students Since 2013, But Annual Tuition Revenue Is Up By $15.2 Billion

It's no secret that college enrollment has been plummeting for years now, and the problem has only worsened since the pandemic. And while there might be some signs that the enrollment decline is finally starting to slow a bit, enrollment is still projected to be down year over year for the Fall 2023 semester.

As Fortune magazine explained, "The slide in the college-going rate since 2018 is the steepest on record, according to the U.S. Bureau of Labor Statistics."

The most commonly cited reason young adults are skipping out on college? They say it's become too expensive.

On the surface, it sounds like colleges are facing a crisis as they have fewer students paying to attend than at any time in recent history, but would you believe it if we told you that universities are actually raking in more in total tuition revenue than ever before?

So secondary education isn't facing a funding shortage. Yet they continue to make hiring decisions which make you utter, DaFuq!

A former art professor fired by Hunter College after allegedly vandalizing a pro-life student table and later threatening a journalist and his photographer with a machete on the streets of New York City appears to be teaching at a new school this fall.

The Cooper Union School of Art, a private college in Manhattan, lists artist Shellyne Rodriguez, 45, of the Bronx, as an adjunct instructor in several places on its website.

Its fall course schedule, dated Sept. 1, shows an S. Rodriguez teaching a three-credit sculpture class. Shellyne Rodriguez is the only faculty member with those initials listed in the faculty and staff directory.
***

So I'm guessing he didn't get lucky.

Russian police are currently on the lookout for a young girl who reportedly stormed out of a restaurant, leaving her date to foot the bill after he asked her to split it evenly.

Handling the bill on a first date has always been a point of contention, as some people believe that men should cover the entire cost, while others are convinced that going Dutch is the only way. Both sides have their arguments, and while online forums are full of endless debates on the subject, there was never really cause for involving the police. Until recently, that is, when one 28-year-old man from Moscow filed a complaint against a woman he went on a date with after she refused to split the bill, leaving him to cover the entire 16,000 rubles ($165) cost.
***

We have all heard of other co-workers being busy jerking off. It appears upper management approves.

Company gives staff time off to pleasure themselves as orgasms 'boost productivity'

We all have days at work where we feel a little tired or defeated, but one company has come up with a saucy way to boost morale – ensuring staff have enough time to orgasm
***
The ONT Musical Interlude & Kimchi Emporium
On this day: September 27,1964, The Beach Boys made their TV debut on The Ed Sullivan Show during the legendary late-night show's season premiere. According to a write-up on the Ed Sullivan website, the band took "the stage with hot rods, bright lights, and a slew of screaming girls…. The boys set out to prove that America still had a rock and roll heartbeat that not even The Beatles could take away." That evening, fans across the country tuned in to catch the band performing their No.1 hit "I Get Around" and 'Wendy.'via thisdayinmusic.com
&&&&&
On this day: 27 Sep 1947
American musician, singer, songwriter, record producer, and actor Meat Loaf (Marvin Lee Aday). His record breaking 1978 album Bat Out Of Hell spent 457 weeks on the UK album chart. His Bat Out of Hell trilogy of albums (consisting of Bat Out of Hell, Bat Out of Hell II: Back into Hell, and Bat Out of Hell III: The Monster Is Loose) has sold more than 50 million copies worldwide. Meat Loaf has also appeared in over 50 movies and television shows. He died on 20 January 2022 aged 74. via thisdayinmusic.com
***

About that low bid you made. Genius Award Winner.
It was a most unusual helicopter crash.

A truck driver got stuck in an overpass in Louisiana when a $30 million chopper he was hauling became jammed in it.
***
There is no pleasing the Green Movement.

As gas-guzzling cars are replaced by their electric counterparts, tailpipe emissions are on the decline. But cars have other negative impacts on environmental health, beyond what comes out of their exhaust pipes.

One of the bigger, and lesser known, problems is tire pollution — or "tire and road wear particles," in industry terminology.

Tires shed tiny particles with every rotation. Tire wear happens most dramatically during rapid acceleration, braking, and sharp turns, but even with the most conservative driving, particulate pollution is an unavoidable consequence of car use. And it's a problem that's poised to get worse as drivers transition to EVs.

I have anal glaucoma, I don't see my ass living in a cave.
***

It is refreshing to see that money doesn't buy everything all of the time. Tonight's Feel Good Story of The Day.

Back in May, an Australian family made headlines for quite literally standing their ground.

Known as the Zammit family, they declined a $AUD 50 million (approximately $USD 32 million) offer from developers who had built a neighborhood around their entire property, giving way to a spectacular vision in the area.
***
Tonight's ONT has been brought to you by One Stop Shopping & Dining.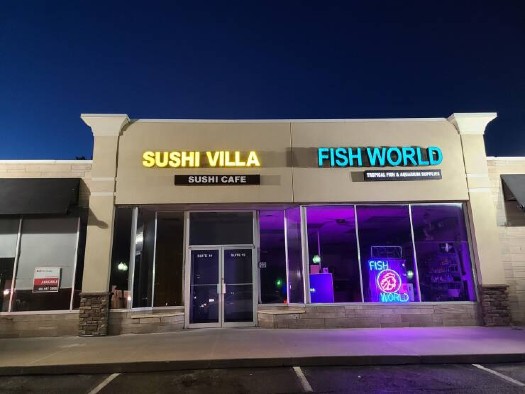 Notice: Posted with permission by the Ace Media Empire & AceCorp, LLC. Proudly serving your ONT needs, musical delights & desires since September 2008.


posted by Misanthropic Humanitarian at
09:50 PM
|
Access Comments