« First-World Problems...
|
Main
|
Gun Thread: Edition After 5th Anniversary Edition! »
September 24, 2023
Food Thread: Woven Food..Chicken With Cheese? What's The World Coming To?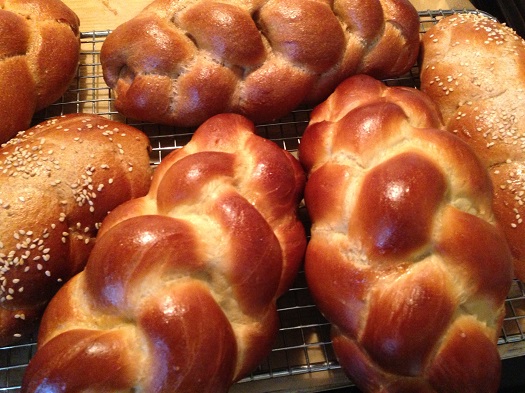 Challah is a bread traditionally served on holidays, including Shabbat, so it is by no means seasonal. It is nothing more than an egg bread or brioche, with the traditional extra step of weaving it into a nice looking loaf.
Fun stuff, relatively easy to make, and as long as you don't add too much sugar and turn it into a cake (and incur the wrath of the Talmudic scholars among us), all will be well.
In fact, rumor has it that challah makes fantastic French Toast!
I am tempted to make one soon. I haven't for a very long time, and the price of them has skyrocketed. But if I do bake one it will be with IBGuy's wife's recipe. He used to brag to me all of the time about how wonderful her challah (and she) was!

******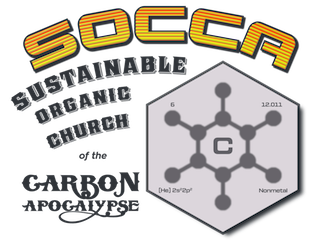 [Hat Tip: Dr. No]
From the communist-genocide-defending NY Times comes a hilariously innumerate article about their favorite culture destroying topic...cutting greenhouse emissions to save the planet (and kill lots and lots of people!).
For Many Big Food Companies, Emissions Head in the Wrong Direction [Here's a PDF if you don't want to give them any traffic]
Five years ago McDonald's said it planned to reduce greenhouse gas emissions by more than a third in parts of its operations by 2030. A few years later, it pledged to be "net zero" — cutting emissions to as close to zero as possible — by 2050.

But in its most recent report, McDonald's disclosed that things were moving in the wrong direction: The company's emissions in 2021 were 12 percent higher than its 2015 baseline.

McDonald's is hardly alone. An examination of various climate-related reports and filings for 20 of the world's largest food and restaurant companies reveals that more than half have not made any progress on their emissions reduction goals or have reported rising emissions levels.

The bulk of emissions — in many cases more than 90 percent — come from the companies' supply chains. In other words, the cows and wheat used to make burgers and cereal.

And while companies have worked to eliminate some plastic in packaging and reduce water use to make their products more sustainable, many large food and beverage companies and restaurant chains are struggling to balance their robust growth in recent years with their climate goals.
They seem to be conflating the raising of cows and wheat with the total supply chain, which is a bit of a sleight of hand. And...do they take into account the amount of CO
2
consumed by that wheat? I doubt it.
But the big issue is that they trivialize the idea of growth, making it subordinate to cutting emissions. But growth is what pulls people out of poverty, and to me and other sentient beings who actually care about humanity, that is damned important...certainly more important than satisfying the virtue-signaling of a bunch of smug, pompous assholes living in luxury buildings on the Upper West Side of Manhattan and summering in the Hamptons.

******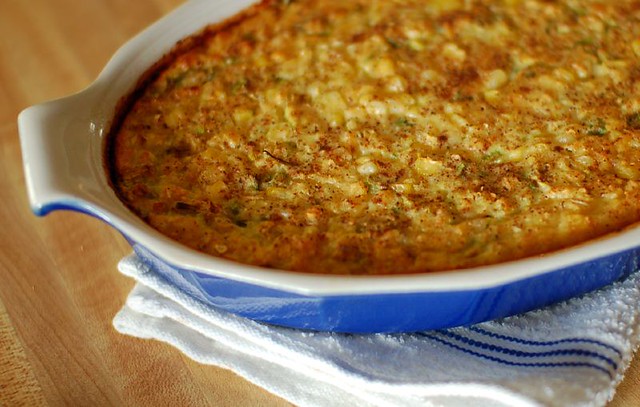 What? No! I do not have corn on the brain!
Corn has been quite good this season, at least around here. Lots of rain, then lots of sunshine and very moderate temperatures seem to be good for the corn crop. Which is good for me, because I think that corn is mighty tasty.
Sagaponack Corn Pudding from Ina Garten looks like fun. We are at the end of the season, so I want to go out with a bang (pop?) and make something fun with the last of the corn.
There isn't anything out of the ordinary in the recipe, but I do like the addition of Ricotta for some extra creaminess.
We'll see how it goes with some leftover brisket from last week!

******
Homemade Mexican Salsas
from Cowboy Kent Rollins.
He knows his sh*t. Don't be fooled by his "aw shucks" demeanor. The man can cook. Just because his food isn't fussy doesn't mean that it isn't pleasing and complex.

******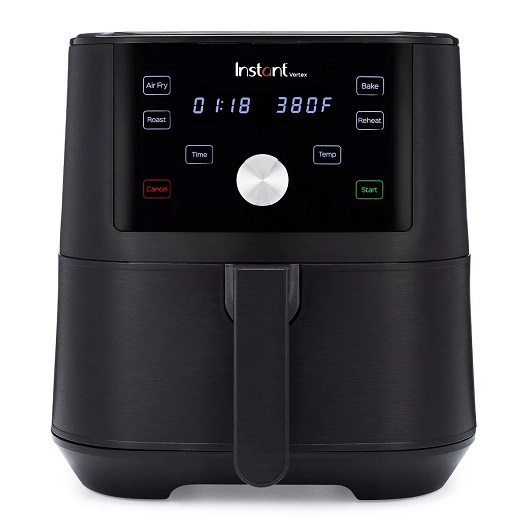 After many months of putting my fingers in my ears to drown out the nagging pleas of "we really need an air fryer! Why are you a luddite?" I gave in, did some research and bought one. And you know? It's a well made piece of equipment that seems to be well designed. The controls are intuitive, it's easy to clean, and it holds a surprising amount of food.
Except...it's just a convection oven with a fast fan. I think I can duplicate most things in my conventional convection oven with a sheet pan and a rack. That is not to say that it is a waste of money. For one or two people who don't want to fire up an oven, it makes sense, and it does heat up very quickly, which is a big advantage during frantic weeknight meal prep.
Maybe I will stumble upon a dish or recipe that elevates it to something special, but until that happens I will reserve my cheers and whoops!

******
This looks delicious! I just wish the Brits would speak proper English. What the hell is a "hob?" Yeah, from the context it's the cook top, but still. Speak English Man! Although I do like the term "knob" for a piece of butter. It suggests large quantities, which is the way butter should be used.
Roast chicken with comté mushroom sauce
******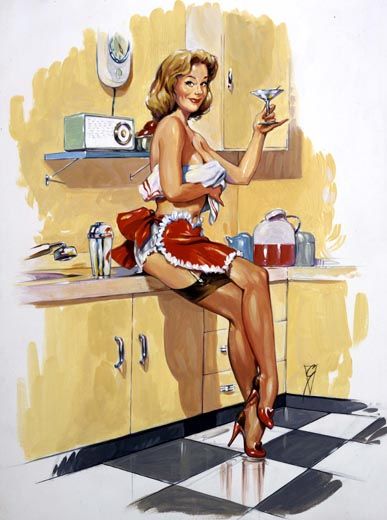 ******
The oyster imperative remains in effect, especially now that we are in the summer months. Yup, I'm not afraid of oysters in the summer! (Except that my usual source was sold out, so I am an oysterless Dildo, and you know how bad that is!) And send pork rib roasts from the front end of the pig where all the good and fatty meat lives, carrots that don't taste like stalky chalk, garlic...lots of garlic! (but no basil! My basil is not doing well this year!), well-marbled NY strip steaks and elk backstrap to: cbd dot aoshq at gmail dot com.
And don't think that the rest of you are off the hook with maple syrup and French Toast: I'm still watching you! And I am watching you perverts who shake Manhattans and keeping a list for the Burning Times.
And yes, I used to demand fancy bourbon, but let's face it, $1,200 for a bottle of bourbon is just stupid, insulting, and a ghastly affront to most people's palates and wallets. I think the sweet spot is $40-$60 for excellent and interesting bottles, and bumping that to $100 gets you an incremental improvement in quality, but nothing mind-blowing. More than that and I think you are paying for hype and rarity, which may look good in your liquor cabinet, but doesn't translate to more quality in the bottle.

posted by CBD at
04:00 PM
|
Access Comments