« White House Claims That, Despite Joe Biden's Legendary "Father's Love" For Hunter, He Will Not Pardon Him
|
Main
|
Helicopter Parent Cafe »
September 18, 2023
Quick Hits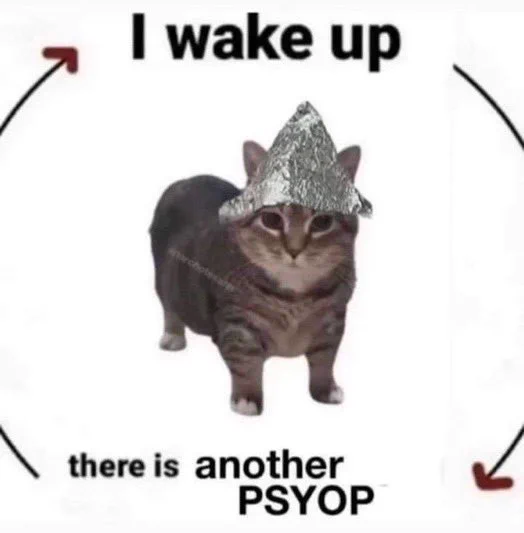 To make allowances for the 50-year-old high school moron John Fetterman -- to "center" him -- Charles Schumer has ended the Senate's dress code.
So just rock up in your hoodie and sweats. 'S'all good.
Senate Majority Leader Chuck Schumer (D-N.Y.) quietly has directed the Senate's Sergeant at Arms to no longer enforce the chamber's informal dress code for its members, Axios has learned.

Why it matters: The new directive will allow Sen. John Fetterman (D-Pa.), who tends to favor gym shorts and hoodies over the business attire traditionally required in the chamber, to linger on the Senate floor before and after votes.

"Senators are able to choose what they wear on the Senate floor. I will continue to wear a suit," Schumer said in a statement to Axios.

Fetterman, who was elected last year, initially followed Senate tradition and wore suits. But since returning to the Senate after being treated for clinical depression earlier this year, he frequently has sported the casual look he was known for as Pennsylvania's lieutenant governor.
A court has ruled that a former Yale student, accused of r4pe by another student in the frenzy of #MeToo, may sue his accuser now that he's been acquitted of the charges by an actual jury.
Good. We need consequences.
The former Yale student who was acquitted of rape in 2018 -- but later ousted from the Ivy League institution -- can sue his accuser for defamation over statements she made during a school hearing, the Connecticut Supreme Court ruled this summer.

Saifullah Khan, 30, has had a $110 million defamation lawsuit pending against the Ivy League institution since 2019. Khan has been fighting to bring his accuser, a fellow student, into the suit over a 2018 university hearing that eventually resulted in his expulsion.

Connecticut's high court granted Khan's request in June. The court ruled that the accuser shouldn't receive "qualified immunity" from her school testimony that Khan raped her following a Halloween party in 2015.

Qualified immunity protects people from being sued for statements they make in judicial cases or "quasi judicial" cases.

But the high court said the university hearing wasn't a stand-in court proceeding, since Khan wasn't given the opportunity to cross-examine the accuser.

"For absolute immunity to apply under Connecticut law," the June decision says, "fundamental fairness requires meaningful cross-examination in proceedings like the one at issue."

During the hearing, Khan's team listened to the woman's testimony from a separate room and never got the opportunity to question her. The court ruling said this left his defense attorney to act as a "potted plant."

The court also said the Yale hearing couldn't be considered quasi-judicial because it didn't make the woman testify under oath and didn't provide Khan's side with a transcript of the testimony.
Some good consequences there -- if schools do not treat quasi-trials more like real trials, then the normal rules which would protect a complaining witness do not apply. So schools are incentivized to provide actual due process, or expose the complaining witnesses they're trying to protect to later legal exposure. In simpler terms: If there's no due process protection for the boy, then there's no qualified immunity for the girl. You choose, woke kangaroo courts.
New Mexico's tyrant, La Emperatiz Lujan-Gresham, has announced new unilateral, unconstitutional burdens on the right to carry arms because why not.
Gov. Michelle Lujan Grisham (D-NM) announced a narrower public health order temporarily banning the carry of guns at parks and playgrounds in the Albuquerque, New Mexico, area after a broader suspension was struck down by a federal judge.

The new order comes a week after Lujan Grisham instituted an order that suspended the right to carry firearms in the greater Albuquerque area. The governor also announced the new order would be implemented as a replacement for the previous public health order.


"I'm going to continue pushing to make sure that all of us are using every resource available to put an end to this public health emergency with the urgency it deserves," Lujan Grisham said in a statement. "I will not accept the status quo -- enough is enough."

The health order suspended the right to carry firearms at parks and playgrounds in Albuquerque as well as Bernalillo County.
Alex Baldwin's motion to stay a lawsuit against him for his Rust killing has been denied.
The key gaffer on the indie-western film "Rust" has moved forward with the lawsuit against Alec Baldwin for the fatal shooting of cinematographer Halyna Hutchins.

Baldwin lost his attempt to stay a lawsuit as his legal team argued that the special prosecution in the case is actively considering filing new charges against the actor -- leaving him in possible criminal jeopardy.

Baldwin's lawyer noted that the court adjourned the scheduling conference in the case until November. The plaintiffs agreed not to serve discovery in the near term, and the court said that Baldwin's legal team is permitted to refile the motion if circumstances change.
Content warning: Naked drag queen (or transgender, or both) parades down the street wearing only pasties at a "family-friendly" event.
Drag queen shakes his ass and shrieks "suck my d*ck" at another "family-friendly" event.

posted by Disinformation Expert Ace at
06:30 PM
|
Access Comments