ę Helicopter Parent Cafe
|
Main
|
Daily Tech News 19 September 2023 Ľ
September 18, 2023
Monday Overnight Open Thread (9/18/23)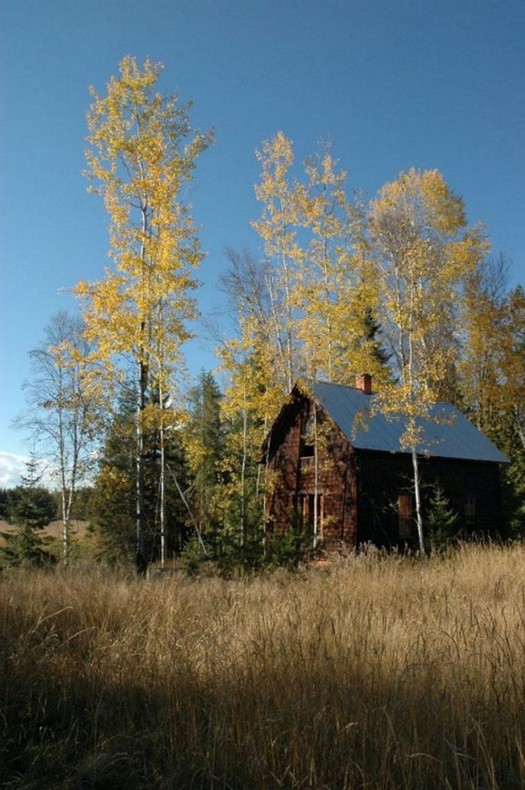 ***
The Quotes of The Day
Quote I

We need to see unemployment rise - unemployment has to jump 40, 50% in my view. We need to see pain in the economy. We need to remind people that they work for the employer, not the other way around. There's been a systematic change where employees feel the employer is extremely lucky to have them, as opposed to the other way around. So, it's a dynamic that needs to change. We've got to kill that attitude and that has to come through hurting the economy. Billionaire Tim Gurner

Former disgraced FBI agent Peter Strozk opens his pie hole to pie ho Nicole Wallace.
Quote II

"It's really something more for the automakers are going to make more electric vehicles that employs many fewer workers. In some ways, UAW seems to be looking to get a big payout now figuring they're going to lose a lot of jobs anyway. They talk about creating another jobs' bank where laid-off workers to be paid even if they are not working. That is not viable. What these guys are asking for is more than the doubling of the labor costs at a UAW plant. Peter Morici

The UAW has been pushed into a corner. A drive train mechanic on the line in Flint, MI is not going to be working overseas in an EV factory. They are swinging going down fighting. And on this occasion I support the UAW.
***
***SNORT*** The Headline certainly cracked me up.

Danish artist who submitted empty frames as artwork told to repay funding

Jens Haaning must return about 532,000 krone loaned by Kunsten Museum in Aalborg, court says
***
Hmmmm...... Which one of you Morons is missing a cute little piggeh?

Police find pig wandering loose on Bacon Creek Road
***

I understand why he said it. However, IMHO as a former official the game is not about us. It's about the game.Video
***

Why does it take so long to book an appointment with your doctor?

Recently I faced consoling a patient of mine who couldn't understand why I was unable to "hop on the phone" to discuss her new back pain. When she finally got an appointment with me weeks later, I decided to be honest. I shared that I had 1,300 patients who call me their primary doctor. After I'm done seeing patients at 5 PM, I tend to 50 to 100 messages and notifications. I take three to four hours of work home with me every night.

I didn't share these stats to elicit sympathy, but soon our roles had reversed. My patient overflowed with apologies and demanded to know who was doing this to me.

This is the paradox that defines modern American medicine: Doctors are working harder and longer, all while patients can access us less. As a practicing internal medicine physician and oncologist, I believe we reached this unsustainable state due to fundamentally misaligned division of labor – between human and machine, between doctors and support staff, and between what is paid for and what good medical care requires.
***

I don't think know that the Ruling Elites will never let us see this as long as they have their way, Serfs.

If the last time you flew first class was before 2010, you may not recognize it today.

That's thanks to a trend in which airlines have focused their investments on pricier cabins and rewarding high spenders over frequent or long-distance flyers, says Eric Rosen, director of travel content at The Points Guy.

Many of these upgrades have come a long way from the days when smoking was permitted on board, seatback entertainment was a futuristic dream, and passengers couldn't board without a paper boarding ticket. According to Rosen, the changes are also motivated by airlines that are in fierce competition with another to capture the burgeoning market of premier-class travellers.

This trend toward high-end amenities has resulted in more lavish options that truly up the game in high-altitude travel, so TravelPerk looked at some of the many innovations set to take off in luxury air travel.
***
The parking garage of a hospital collapsed on Wednesday in Jacksonville, Florida, trapping over 100 cars belonging to hospital staff and patients. Nobody was hurt in the partial collapse, but car owners were told their vehicles will stay in the parking garage pending a full investigation by engineers, according to WJXT. Just when that's going to happen is unclear, however, and the unlucky owners are now being told their cars are indefinitely stuck.
***

Sure. We all misplace and/or lose things. One would think there would be some type of location beacon in a multi-million dollar airplane. Just thinkin' outloud.

The Marine Corps lost an F-35B Lightning II fighter jet following a training "mishap" on Sunday. Military personnel are asking for help locating the F-35 jet after the pilot ejected himself from the F-35 and parachuted safely to the ground around 2 p.m. near Charleston, South Carolina.

The pilot was taken to a local hospital and is in stable condition, Joint Base Charleston reported in a Facebook post, saying the mishap involved "an F-35B Lightning II jet from Marine Fighter Attack Training Squadron (VMFAT) 501 with the 2nd Marine Aircraft Wing." Joint Base Charleston is working with the Marine Corps Air Station Beaufort to locate the F-35, focusing on the Northern area of the base surrounding Lake Moultrie and Lake Marion, Jeremy Huggins, a spokesperson at Joint Base Charleston told NBC News.
***
The ONT Musical Interlude & Inflation Emporium
On this day: 18 Sep 1970
Jimi Hendrix was pronounced dead on arrival at St. Mary Abbot's Hospital in London at the age of 27 after choking on his own vomit. Hendrix left the message 'I need help bad man', on his managers answer phone earlier that night. Rumors and conspiracy theories grew up around Hendrixís death. Eric Burdon claimed Jimi had committed suicide, but thatís contradicted by reports that he was in a good frame of mind. In 2009, a former Animals roadie published a book claiming that Jimiís manager had admitted to him that he arranged the murder of Hendrix, since the guitarist wanted out of his contract. via thisdayinmusic.com
***
Born on this day: 18 Sep 1952
Dee Dee Ramone (Douglas Colvin), bassist, Ramones, 1977 UK No.22 single 'Sheena Is A Punk Rocker'). He died of a drug overdose 5th June 2002. Dee Dee is buried at the Hollywood Forever Cemetery in Hollywood, California, not far from the cenotaph of his former Ramones' bandmate, Johnny Ramone. via thisdayinmusic.com
***
Mr. Potato Head is a sharp shooter. Genius Award Winner becomes Posthumous Tonight's Feel Good Story of The Day.

MEMPHIS, Tenn. (WREG) – One of the owners of a North Memphis restaurant says she was forced to shoot a naked intruder who threatened her and her family members inside the business late Monday night.

The woman, who did want to be identified by name, said the man was dressed only in sneakers when he showed up at Mr. Potato Head — while the restaurant was closed — asking for water. He entered after pushing his way inside, shutting the self-locking doors behind him.
***
Weekly commenter stats for week of 2023-09-18

Top 10 commenters:
1 [750 comments] 'jim (in Kalifornia)' [105.39 posts/day]
2 [637 comments] 'TheJamesMadison, searching for more with John Huston'
3 [540 comments] 'Joe Mannix (Not a cop!)'
4 [495 comments] 'Sponge - F*ck Joe Biden'
5 [398 comments] ' Bulgaroctonus '
6 [376 comments] 'Aetius451AD Work Laptop'
7 [354 comments] 'Skip'
8 [324 comments] 'Braenyard '
9 [320 comments] 'andycanuck (krqg6)'
10 [299 comments] 'Alberta Oil Peon'
Top 10 sockpuppeteers:
1 [179 names] 'Senor Miklos Wences' [25.15 unique names/day]
2 [91 names] 'Ciampino - They do call me almost every day.'
3 [67 names] 'Quarter Twenty '
4 [65 names] 'They are belligerently ignorant'
5 [61 names] 'Moron Analyst'
6 [53 names] 'Duncanthrax'
7 [50 names] '18-1'
8 [49 names] 'I am the Shadout Mapes, the Housekeeper'
9 [43 names] 'Landmarks Are Important'
10 [32 names] 'G'rump928(c)'
***

Tonight's ONT has been brought to you by Car Scooter Pooling.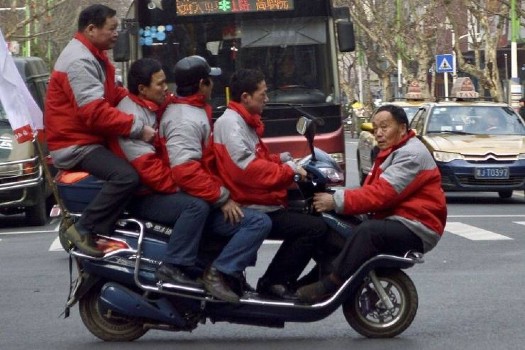 Notice: Posted with permission by the Ace Media Empire & AceCorp, LLC. The ONT proudly represented by Dewey, Cheatem & Howe, S.C. Dental plan provided by Dynamic Dental Insurance Co. & wardrobe provided by St. Vinnie DePaul's. It's good to be employed.


posted by Misanthropic Humanitarian at
10:00 PM
|
Access Comments