« The Morning Rant: Minimalist Edition
|
Main
|
Wuhan Researcher: Covid-19 Was Deliberately Designed as a Bioweapon, and I Think My Fellow Lab Workers Were Sent to the 2019 Military Games to Spread It Among the International Visitors In Attendance »
June 29, 2023
SUPREME COURT STRIKES DOWN AFFIRMATIVE ACTION IN COLLEGE ADMISSIONS CALLING IT A VIOLATION OF THE EQUAL PROTECTION CLAUSE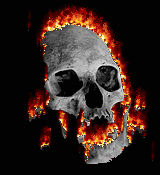 The decision was 6-3. The breakdown was as you would guess.
The court wrote:
...the Harvard and UNC admissions programs cannot be reconciled with the guarantees of the Equal Protection Clause. Both programs lack sufficiently focused and measurable objectives warranting the use of race, unavoidably employ race in a negative manner, involve racial stereotyping, and lack meaningful end points. We have never permitted admissions programs to work in that way, and we will not do so today.

At the same time, as all parties agree, nothing in this opinion should be construed as prohibiting universities from considering an applicant's discussion of how race affected his or her life, be it through discrimination, inspiration, or otherwise. But, despite the dissent's assertion to the contrary, universities may not simply establish through application essays or other means the regime we hold unlawful today...

A benefit to a student who overcame racial discrimination, for example, must be tied to that student's courage and determination. Or a benefit to a student whose heritage or culture motivated him or her to assume a leadership role or attain a particular goal must be tied to that student's unique ability to contribute to the university. In other words, the student must be treated based on his or her experiences as an individual--not on the basis of race.
Does this mean that affirmative action is done? Oh no. No no no no no. Schools have been abandoning objective tests of academic potential as well as emphasis of a student's grades precisely because they anticipated that this was coming. They are getting rid of all merit-based measures of a student -- so that they can continue affirmative action admissions without leaving a paper trail behind.
Admissions will be based 100% on student essays, or, let's be honest and call them Student Declarations of Grievance and Disadvantage, because that's all they'll be going forward.
And schools like Harvard will continue to rate Asian students as "lacking personality and interest," because they need to find some excuse for denying the admission of academic standouts.
This will be the next series of court battles -- suing schools for Not-So-Stealth continuation of affirmative action policies, and trying to subpoena applications materials and evaluations of students.
Do not be surprised when colleges and universities -- which we're all paying for through massive taxation -- adopt the FBI's policy of simply never recording critical conversations.
You can't disclose what you never bothered to write down in the first place!
Related: The left will make this the second-biggest election push, after Roe v. Wade, and just in front of transitioning everyone's children.
The only good news -- it's not a popular issue, even in Democrat dominated California.
John Sexton:
t. So will this hand Democrats another big issue on which they can campaign in 2024? Will they put affirmative action on the ballot?

Probably not. As the NY Times pointed out Sunday, there's reason to think that while progressives may not be happy to see Affirmative Action go, they aren't likely to make bringing it back a central concern. Because it turns out they already tried to do exactly that in California. In 2020, Prop 16 was intended to bring back affirmative action, overturning a prior proposition which had outlawed it. But despite strong support from all of the usual suspects, the effort failed spectacularly.

The 2020 campaign to restore race-conscious affirmative action in California was close to gospel within the Democratic Party. It drew support from the governor, senators, state legislative leaders and a who's who of business, nonprofit and labor elites, Black, Latino, white and Asian.

The Golden State Warriors, San Francisco Giants and 49ers and Oakland Athletics urged voters to support the referendum, Proposition 16, and remove "systemic barriers." A commercial noted that Kamala Harris, then a U.S. senator, had endorsed the campaign, and the ad also suggested that to oppose it was to side with white supremacy. Supporters raised many millions of dollars for the referendum and outspent opponents by 19 to 1.

"Vote for racial justice!" urged the American Civil Liberties Union of Northern California...

California is a liberal bastion and one of the most diverse states in the country. That year, President Biden swamped Donald Trump by 29 percentage points in California, but Proposition 16 went down, with 57 percent of voters opposing it.

So in a deep blue state, in the year in which BLM was dominating politics, the push to bring back affirmative action got a measly 43% support.

The Times has gone over the results in Los Angeles County, the largest county in the state, and found there was a pretty distinct racial divide on this question. The group least likely to support it were Asians. Despite a county made up of Democrats who overwhelmingly voted for Joe Biden, support for affirmative action just was not strong. Asian and white voters didn't offer majority support and even among Hispanics support was just 55 percent. The only voters who were strongly in favor were black voters. Here's a chart created by the Times which shows the results.
But don't worry -- that's just one track of the progressives' plan of attack.
The other track is just ignoring the ruling, continuing affirmative action admissions, and claiming that they're judging students "holistically," and black students are just so much more holistic than white or Asian students. And you can't prove it because we destroyed all the records so f*** you, bigots.
The Princeton, New Jersey, high school senior Ziad Ahmed was recently admitted to Stanford University after writing #BlackLivesMatter 100 times in response to the application question, "What matters to you and why?"

Haha! We're ALREADY implementing it!!!
Posted by: Ivy Leagues