« Mid-Morning Art Thread
|
Main
|
Chris Licht Out at CNN »
June 07, 2023
Wednesday Morning Rant [Joe Mannix]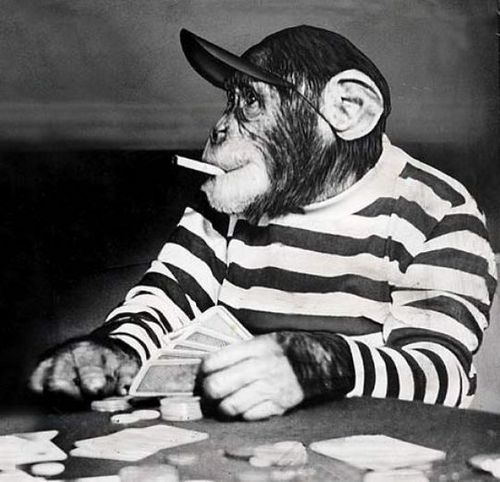 Mania
There has been an industrial mania sweeping through in recent years: streaming. It is reminiscent of the tech bubble in that there is a lot of magical thinking involved. Trees grow to the sky, there are no limits to growth, number of customers is the most important thing, companies need to get big before they can get profitable, etc. The streaming market is crowded, unprofitable and is at the beginning of a reckoning. Yet throughout, there has also been the incumbent: Netflix. The desire to create a "Netflix Killer" has been a driving force along with the generalized mania.
Which brings us to Disney, and more specifically to Hulu. Hulu was supposed to be a "Netflix Killer" and is a joint venture between Disney and Comcast. It is also fairly successful as far as streaming platforms go. It has never made the money that was expected, but it's a big name with lots of users and it outperforms Disney's "Disney+" platform. Hulu is also the subject of one of the most mind-blowingly reckless deals I have ever seen.
The broad stokes of the corporate structure and the deal itself are laid out in The Hollywood Reporter. Disney owns two-thirds of the company and Comcast owns the remaining third. Per the terms of the joint venture, at a certain date (in January of 2024), either party can demand an ownership change - but only in one direction. Comcast can demand that Disney buy Comcast's share, or Disney can demand that Comcast sell its share to Disney. Either party can demand that Disney buy out Comcast. Bizarre, and very foolish.
But not satisfied with mere foolishness, Disney engaged in outright recklessness. Apparently, the companies agreed that if a sale is compelled, they will get third-party valuation for the enterprise to determine a price. That's sensible. What's insensible is the sweetener they tossed into the deal: that no matter what, Hulu is to have a minimum total valuation of $27.5 billion. If the third-party valuation comes in below that figure, Disney will have to pay Comcast based on the $27.5 billion anyway. That means that Disney will have to cut a check for at least $9.17 billion. That is so reckless that I can barely fathom it. Disney entered into a joint venture where the entire venture can be dumped back onto Disney at the whim at either party, and then Disney put a floor price on the future buyout.
And that buyout is probably going to happen. Iger has talked about plans to merge Hulu and Disney+ in investor calls and Comcast has indicated that expects to receive a "big check" from Disney when the date rolls 'round in January. This kind of reckless deal with massive downside risk happens only in a mania because the only reason to enter into a deal like that is if you are completely certain that it is a no-lose scenario.
It turns out that the masters of the universe are not immune to mania, and the bill is going to come due for Disney just as the bloom is coming off the streaming rose.

posted by Open Blogger at
11:00 AM
|
Access Comments