« Gun Thread: First June Edition!
|
Main
|
Daily Tech News 5 June 2023 »
June 04, 2023
Sunday Overnight Open Thread (6/4/23)
***
The Quotes of The Day
Quote I

"I would love to be on the cutting edge of medical science, to be able to bridge the gap of humans and technology," Adam Woodworth
Quote II

"I was shocked, I was dismayed, I was stunned. I couldn't believe that was happening, that they would stop the national anthem of all songs." David Rasbach, the founder and director of the Rushingbrook Children's Choir
Quote III

"No matter what you think about the gender issue, it's pretty remarkable that a school can punish a student for protesting censorship in America today," ADF legal counsel Logan Spena
Quote IV

"Let me tell you something. Nothing else matters if we're dead. Nothing else matters if we're killing each other." Stephen A. Smith, ESPN.
***
'Scuse me if I'm not heart broken. Red sugar coating on soft serve fake ice cream isn't what summer is about.

As the temperatures heat up, one frosty treat is melting away.

Rumors began swirling when a Dairy Queen worker named "Miranda" posted a TikTok on May 18 claiming the red cherry-dipped cone would be leaving the menu.

Miranda stated, "I don't know when, or if it's returning, but Dairy Queen is discontinuing their cherry cone dip.
***

Speaking of fairies and queens. Mental illness on full display.
New York Museum Says Its Plants are 'All Queer'.
Alice Austen House, a designated LGBTQ+ museum based in Staten Island, New York City, is claiming all of the plants in the museum's gardens are queer or transgender, as part of a new 'Queer Ecologies Garden Project' in time for Pride Month.

The mushrooms in the garden "are super queer in so many ways," says Ms. Munro, who is trying to make the museum's gardens "a welcoming space for L.G.B.T.Q. New Yorkers."

Ms. Munro also says wisteria and lavender are queer because "[t]hey are all purple, which is this historically queer color."
If the Looney Libtards can make fun of science and poke at those who are conservative, Catholic, Protestant, etc. we can poke fun of them and ridicule them as well.
***

The Lows of the High Life - I had never had money, and then I did. For three days in New York, I learned how not to use it.

It's the summer of 2001, and I'm trying to check into the Royalton on Forty-fourth Street, but my credit card has been declined. The receptionist is in a silk blouse, and she glances behind me at my road-tired, happily expectant family: at my wife and three young kids, at my mother and older sister, her toddler daughter in her arms.

"I'm sorry, sir. Is there another I might use?"
***

Speaking of brain implants, this guy needs one. His head has been stuck in the sand for way too long.
Amid a mounting debate in America over the constitutionality of gun control, Cardinal Joseph Tobin of Newark has entered the fray with a different argument: That people should voluntarily forgo their Second Amendment rights for the betterment of society.

"I honestly believe it is the best thing we can do to change the culture of violence that threatens us today," Tobin said.

"Let's voluntarily set aside our rights in order to witness the truth that only peace and never violence, is the way to build a free society that is lived concretely in our homes, our neighborhoods, our communities, our nation and our world," he said.
***
***
In May I received 5 calls from the RNC looking for donations. My pat response was, "While Ronna McDaniel remains head of the RNC not one dime from me. Please stop calling." Kurt Schlichter agrees with me.

I was against re-upping Ronna McDaniel last January, and I worked for her opponent. We argued that if you lose five times in a row you should not get a sixth chance to fail. But we lost that argument. Ronna, backed behind the scenes by Donald Trump (which I personally observed at the GOP committee convention), won. And she won fair and square and earned my loyalty. But it has been four months and I am not seeing the change that she promised and that is sorely needed. Where's the audit? Who got fired for not performing? And the biggest question…what's the game plan for 2024? Maybe it's a communications issue. Maybe there is a plan. But have you heard about the plan, because I haven't. And I'm paying attention. Failing to plan for victory is planning for defeat.
***

Oh no, Mr. Bean was duped. Will the cancel culture come looking for him?

I bought my first electric hybrid 18 years ago and my first pure electric car nine years ago and (notwithstanding our poor electric charging infrastructure) have enjoyed my time with both very much. Electric vehicles may be a bit soulless, but they're wonderful mechanisms: fast, quiet and, until recently, very cheap to run. But increasingly, I feel a little duped. When you start to drill into the facts, electric motoring doesn't seem to be quite the environmental panacea it is claimed to be.
***

No! Hell No! Fvcking no way in Hell!

To Protect Europe, Let Ukraine Join NATO—Right Now
No Country Is Better at Stopping Russia

In July, the heads of NATO's 31 countries will convene in Vilnius, Lithuania, for a summit—their fourth one since Russia invaded Ukraine. Like each of the last three, the proceedings will be dominated by how to address the conflict. The countries' leaders will consider what Kyiv needs to keep fighting and what their states can offer. They will welcome Finland, which joined in April, prompted by the invasion. They will discuss Sweden's pending application. They have invited Ukrainian President Volodymyr Zelensky, so they will discuss Ukraine's bid as well. If past is prologue, they will affirm that Kyiv is on track to join the organization.

"All NATO allies have agreed that Ukraine will become a member," NATO Secretary-General Jens Stoltenberg said in April. "Ukraine's future is in NATO."
I have a better idea. Let the EU defend Ukraine. The EU is pretty good at stopping farmers and other "climate destroyers" they should be able to stop Putin.
***

We certainly live in fvcked up times. And money certainly isn't an issue.

Minnesota to move biological male inmate to all-female facility, pay for vaginoplasty

MINNESOTA – Under a settlement reached this week, the Minnesota Department of Corrections has agreed to transfer a biological male inmate who identifies as a woman to an all-female facility and will allow him to pursue a vaginoplasty procedure.

Left-wing legal group Gender Justice announced the settlement agreement Thursday, saying its client Christina Lusk will also receive $495,000 in monetary compensation, about half of which will go towards legal fees.
***

How shocking that 3rd world immigrants cause problems in a civilized country. Shocked I say.

[National Police Commissioner Anders] Thornberg estimated that more than 30,000 people are now involved in gang violence in Sweden... According to Thornberg, the situation is "extremely serious," with organized crime infiltrating and corrupting the democratic society, the business world and the public sector.

Some two million immigrants (20% of the population) now live in Sweden, according to David Jones in the Daily Mail, Many come from the most troubled parts of Asia and Africa and have not integrated well into Swedish society. Rival gangs now shoot each other on a regular basis. In Stockholm alone, 52 gangs are vying for control of the burgeoning drug trade, according to a police report, and they are becoming ever more ruthless. Some child gang members even carry explosives in their school thermos flasks. Jones writes:
***
***

Operation Warp Speed,or how to kill multitudes because "we have to do something."

(Natural News) New research out of Germany suggests that upwards of 100,000 people there died because of Wuhan coronavirus (COVID-19) "vaccines." The same data extrapolated to the United States population suggests that at least 400,000 people here also died because of the jabs.

German researchers calculated excess mortality for the years 2020, 2021, and 2022, these being the three primary years covering the COVID scam. The first year before the shots were introduced through Operation Warp Speed, the excess death count in Germany was around 4,000, which multiplied by four means 16,000 excess deaths in the U.S. that same year.

The reason for multiplying by four is that Germany's population is currently around 83.2 million people, while the U.S. population is roughly four times that number. Thus, a simple four-times multiplier can be used to approximate the number of excess deaths in the U.S. based on this German data.
***
The ONT Musical Interlude & Charcoal Grill Emporium
On this day: 4 Jun 1997
Jeff Buckley's body was discovered floating in the Mississippi River. Buckley had disappeared when swimming on May 29th in Wolf River Harbor, while wearing boots, all of his clothing, and singing the chorus of 'Whole Lotta Love' by Led Zeppelin. A roadie in Buckley's band, had remained on shore. After moving a radio and guitar out of reach of the wake from a passing tugboat, he looked up to see that Buckley had vanished. via thisdayinmusic.com
&&&
On this day:4 Jun 1967
The Jimi Hendrix Experience, Procol Harum, Denny Laine and The Chiffons all appeared at The Saville Theatre, London. Both Paul McCartney and George Harrison were in the audience to see Hendrix perform the title track from Sgt. Pepper which had been released just three days earlier. Via thisdayinmusic.com
***
This was not how it was drawn up in roll call. Genius Award Winners.

A Milwaukee County Sheriff's Office (MCSO) deputy crashed a squad car into a Shorewood home after a pursuit on Thursday.

According to the sheriff's department, a detective found a suspect in a vehicle-crime-related investigation near Lake and Jarvis around 7:50 p.m.

A Milwaukee County Sheriff's Office deputy crashed a squad car into a Shorewood home on Thursday.
The detective tried to stop the suspect, but the suspect fled and a pursuit began.

As the pursuit was terminated, two MCSO vehicles collided, and one of those vehicles struck a home at the intersection.
***

A belated public thank you on my part as I was not here on Memorial Day Monday. Tonight's Feel Good Story of The Day.

Honoring America's Fallen: 15 Stories Of Armed Forces Members Who Made The Ultimate Sacrifice For Their Country
***
Tonight's ONT has been brought to you by Vacation Endings.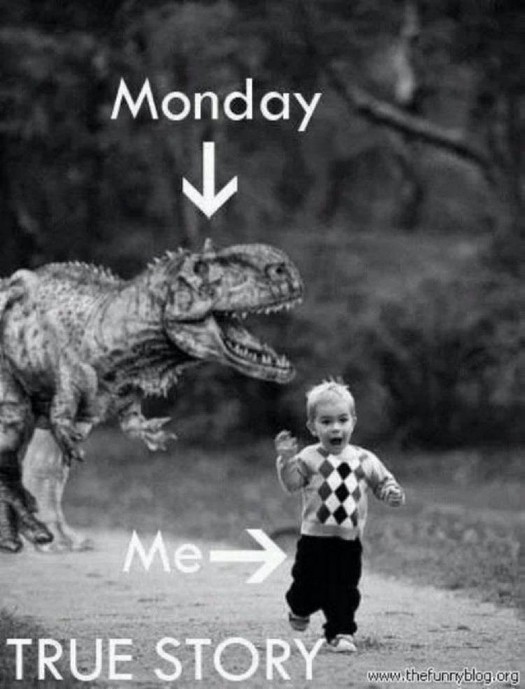 Notice: Posted with permission by the Ace Media Empire & AceCorp, LLC. ONT Tips, loose change, drink tokens and burner phones to petmorons at gmail dot com. Any complaints? We don't take no stinkin' complaints.

posted by Misanthropic Humanitarian at
09:45 PM
|
Access Comments