« Saturday Evening Movie Thread 06/03/2023 [TheJamesMadison]
|
Main
|
Daily Tech News 4 June 2023 »
June 03, 2023
Saturday Overnight Open Thread (6/3/23)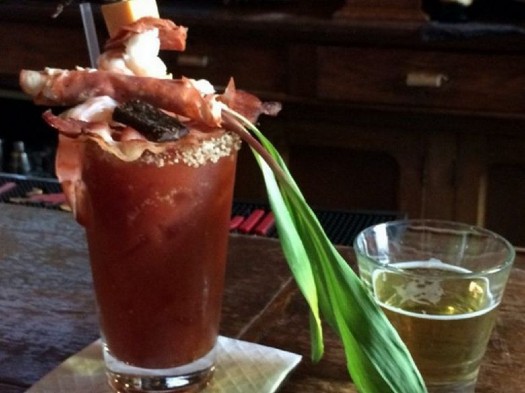 ***
The Saturday Night Joke?

IT SNOWED LAST NIGHT
We received about 2 inches of snow yesterday and
8:00 am: I made a snowman.
8:10-A feminist passed by and asked me why I didn't make a snow woman.
8:15 - So, I made a snow woman.
8:17 - My feminist neighbor complained about the snow woman's voluptuous chest saying it objectified women everywhere.
8:20 - The gay couple living nearby threw a hissy fit and moaned it could have been two snowmen instead.
8:22 - The transgender man.. women...person asked why I didn't just make one snow person with detachable parts.
8:25 - The vegans at the end of the lane complained about the carrot nose, as veggies are food and are not used to decorate snow figures.
8:28 - I was being called a racist because the snow couple is white.
8:30 - I used food coloring to make one of the snow couple a different color and be more racially inclusive.
8:37 - Then accused of using a black face on the snowperson.
8:39 - The middle eastern gent across the road demanded the snow woman be completely covered.
8:40 - The police arrived saying someone had been offended.
8:42 - The feminist neighbor complained again that the broomstick of the snow woman needed to be removed because it depicted women in a domestic role.
8:43 - The 'council on equality' officer arrived and threatened
me with eviction.
8:45 - The TV news crew from ABC showed up. I was asked if I know the difference between snowmen and snowwomen. I replied "Snowballs" and am now a sexist.
9:00 - I was on the news as a suspected terrorist, racist, homophobe, and sensibility offender, bent on stirring up trouble during difficult weather.
9:10 - I was asked if I have any accomplices. My children were taken by social services.
9:29 - Far left protesters offended by everything marched down the street demanding that I be arrested.
9:45 - The boss called and fired me because of the negative association with work that had been all over social media.
10:00 - I cry into my drink because all I wanted to do was build a snowman...

Moral: There ain't no moral to this story. It is what this world has become because of a bunch of snowflakes. (H/T Hrothgar)
***

The previous too serious for a Saturday ONT?
Moar Saturday Humor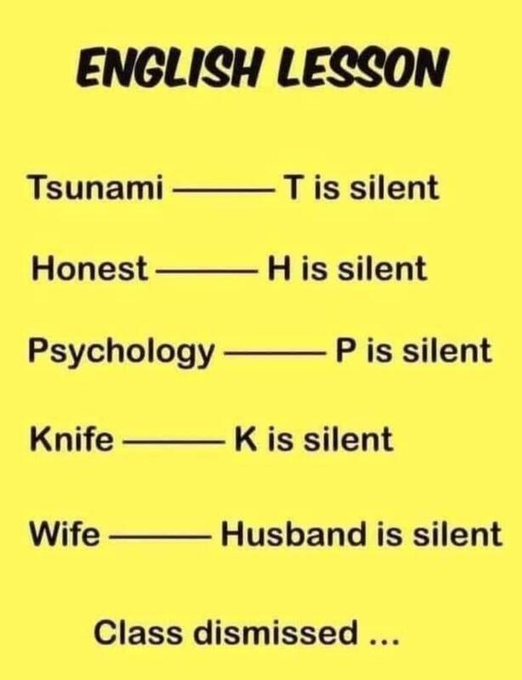 JK Fabulous.........

***
(H/T Isophorone Blog)

There could be a Lena Dunahm joke in here some where.

WHAT IS THAT? Evidence of huge creature larger than an elephant washes up on popular US beach

A MASSIVE tooth has washed up on a beach and is evidence that an animal related to an elephant from the Ice Age was once in the area.

The tooth was recently discovered along the Rio Del Mar State Beach near Santa Cruz, California, over Memorial Day weekend by a beach-goer who was stunned by the unusual find.
***

A for creativity. F for execution of the creative plan.

MAY 31--After his Minnesota home was burglarized last month, Blaze Smith anticipated that the intruder would return, so he left a window open and sat in wait, armed with a baseball bat that was wrapped in barbed wire and studded with screws and nails.

The day after the April 15 break-in, cops charge, Aldo Gomez, 35, returned to Smith's residence at the Eastwood Manor Mobile Home Park in Mankato and climbed through the same window he had illegally entered the day before.

But when Gomez got inside the home around 9 PM, he was confronted by the 28-year-old Smith. Gomez fled the residence with Smith in pursuit.

Outside the mobile home, surveillance video captured Smith "chasing and repeatedly hitting [Gomez] on the back of his head with a baseball bat." A police commander noted that the bat "was wrapped in barbed wire and had screws and nails in it."
***

So what was the favorite slang the year you were born 29 years ago?

The Most Popular Slang the Year You Were Born
The word "duh" is much, much older than you think.

Like fashion, slang changes with the times. A word that seems current one year can feel wildly dated as time goes on. (Just think about how weird it would be to say something is "da bomb" in 2022.) Even when watching old movies, it's hard not to laugh at the since-abandoned phrases they use so
***
The ONT Musical Interlude & Boat Launch Emporium
Born on this day: 3 Jun 1939
English musician Ian Hunter, vocals, guitar with Mott The Hoople, who had the 1972 UK No.3 & US No.37 single 'All The Young Dudes' which was written for them by David Bowie. Other hits include, 'All the Way from Memphis' and 'Roll Away the Stone'. As a solo artist he had the 1975 UK No.14 single 'Once Bitten twice Shy' and later was one half of Hunter Ronson with Mick Ronson. He wrote the book Diary Of A Rock 'n' Roll Star. Via thisdayinmusic.com
Yes, I'm a big Ian Hunter fan. Happy Birthday Ian.
&&&
On this day: 3 Jun 1977
Bob Marley & the Wailers released Exodus. The album featured the hits, 'Jamming', 'Waiting In Vain', 'Three Little Birds' and 'One Love'. In 1999, Time magazine named Exodus the best album of the 20th century. via thisdayinmusic.com
Best album of the 20th century? It's good but not that good IMHO.
***

Someone is really into Billy Joel. Genius Award Winner.

MAY 24--The song "We Didn't Start the Fire" was blasting from inside a Minnesota building that was set ablaze by the landlord, according to police who say the accused arsonist cued up the Billy Joel single while torching the property with his tenants inside.

Investigators allege that Travis Carlson, 37, burned a Duluth duplex last Thursday morning, using gasoline extracted from his car as an accelerant. Carlson, who is being held in the county jail on $75,000 bail, has been charged with arson in the first degree, a felony carrying a maximum 20-year prison sentence.

As detailed in a probable cause statement, Duluth Police Department officers were dispatched to the duplex around 4 AM following a 911 call. When first responders arrived, "they saw the upstairs apartment in flames with 'We Didn't Start the Fire' blaring from the upstairs apartment."

Carlson, who purchased the building in 2005, lives upstairs and rents out the downstairs space in the property, which was built in 1901.
***

Job well done Spelling Bee Champ. Tonight's Feel Good Story of The Day.

A Florida eighth grader correctly spelled "psammophile" to win the 95th Scripps National Spelling Bee Thursday.

After fifteen rounds of the popular competition, Dev Shah took home the crown for correctly spelling the Greek-derived word defined as "an organism that prefers or thrives in sandy soils or areas," according to Merriam-Webster.
***

Tonight's ONT has been brought to you by Practical Advice.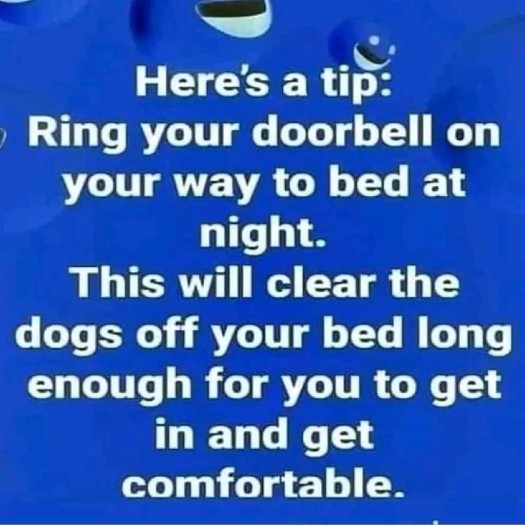 Notice: Posted with permission by someone at the Ace Media Empire & AceCorp, LLC. No hamsters injured in the production of this stellar ONT. The same can't be said for Sander vitreus.


posted by Misanthropic Humanitarian at
09:32 PM
|
Access Comments