ę Emails, Calendars Reveal Jeffrey Epstein's Circle of Trust
|
Main
|
Biden Wants to Talk To You About Raising Taxes, and Sniffing Your Children's Sexy Hair Ľ
June 02, 2023
Quick Hits
Ron DeSantis is such a globalist tool of the establishment and "managed principal" that transgenders are crowdfunding so that they can escape Florida.
Dozens of transgender people in Florida have turned to crowdfunding appeals to help them leave the state after the passage of new legislation that targets the LGBTQ+ community, including a law that curtails access to gender-affirming care for adults and bans it for minors.

For Sage Chelf, the decision to leave hardly felt like a choice, but she didn't have the funds to cover a move. The 30-year-old trans woman, who lives in the Orlando area, was nearly out of one medication when she found out the clinic that had been prescribing her hormone therapy was ending all treatment for trans patients.

"I don't want to go back to the person that I was forced to be at the time," Chelf said, of the years before she transitioned in 2021. "It was a very dark time in my life. I would rather just not be alive, I guess, then have to go back to living not trans."

Chelf was among dozens who made an appeal for donations online, saying they needed help to leave Florida in anticipation of or in reaction to a law that took effect May 17. In addition to banning gender-affirming care for transgender minors, the law places new restrictions on adults seeking treatment.
If you can believe it, supposedly Millennials, who are no longer exactly young and have few excuses remaining for their generational stupidity, are shifting to the political right.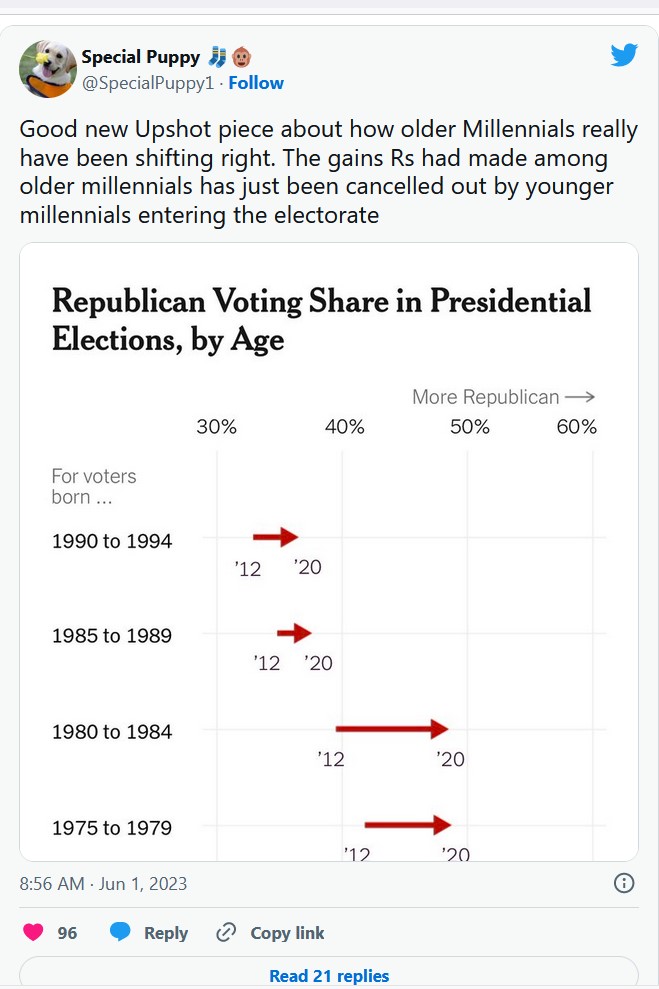 Jim Jordan said some things. Whatever.
House Judiciary Committee Chairman Jim Jordan (R-OH) told Breitbart News in an exclusive that his "number one goal" this year is to block reauthorization of what is known as the "crown jewel" for the intelligence agencies.

Jordan spoke to Breitbart News as Section 702 of the Foreign Intelligence Surveillance Act (FISA) will soon expire, leaving an opportunity for privacy-centric lawmakers and those critical of government overreach to fight for reform.

...

Hordan said, "The number one goal I have between now and the end of the year is to stop the reauthorization of the 702 FISA program."

The Ohio conservative in his argument against reauthorizing Section 702 cited a recently unsealed court document that found the FBI misused FISA over 300,000 times between 2020 and early 2021.
"That's nitpicking, isn't it?" -- Nigel St. Tufnel
I'll believe it when I see it. Spoiler, I won't see it.
Marjorie Taylor-Greene warns Christopher Wray that Oversight knows more about Biden's bribery than they've disclosed.
Republican Georgia Rep. Marjorie Taylor Greene said Thursday it is "guaranteed" Congress will be holding FBI Director Christopher Wray in contempt for not providing the House Oversight Committee with a document allegedly related to President Joe Biden.

In a phone interview with the Daily Caller, Greene said Wray "does not know what else we [the House Oversight Committee] know and we know more than we've already told." While Greene would not provide specifics on what else the committee knows, she did say they know exactly what is on the document and that they have a whistleblower.
Charles Grassley has confirmed what has been hinted: He's already seen the document alleging that Biden ran a bribery ring, promising favors for foreigners and taking their money through the cut-outs of his brothers, his crackhead son, and even his grandchildren.
Mark Zuckerberg says he will simply ban all "news" articles from California from appearing on FaceBook, rather than comply with a California law designed to pump money to the media.
In a dramatic standoff between tech giants and the news industry, Mark Zuckerberg hasthreatened to block all news articles in California from Facebook and Instagram if a proposed bill, known as the California Journalism Preservation Act, is passed.

NPR reports that Facebook (now known as Meta) has threatened to block all news articles in California from its main platform and Instagram if a proposed law known as the California Journalism Preservation Act is passed, sparking the latest standoff between tech giants and the news industry.

This legislation aims to impose a tax on the advertising revenue that tech platforms generate from the distribution of news articles, with the majority of the money going toward supporting local newsrooms.

Essentially, the California Journalism Preservation Act would tax the advertising revenue that platforms generate from disseminating news content. The so-called "usage fee" would fund newsrooms across the state to the tune of about 70 percent of the money collected.
I doubt he has the stones to do this, but if he does: For the first time in my life, I will be proud of Mark Zuckerberg.
By the way, some of you may know more about this and may argue, in the comments, that this is fair, and that Zuckerberg is basically a pirate monetizing other people's work.
Fair enough. I hate Zuckerberg too.
But I hate the media more. And I don't want the government imposing laws on people to keep this corrupt, dying behemoth alive.
LEARN TO CODE, MOTHERF***ERS.
Here was Dark Brandon ranting and raving at the Air Force Academy graduation yesterday. He exerted himself so much he must have gotten vertigo.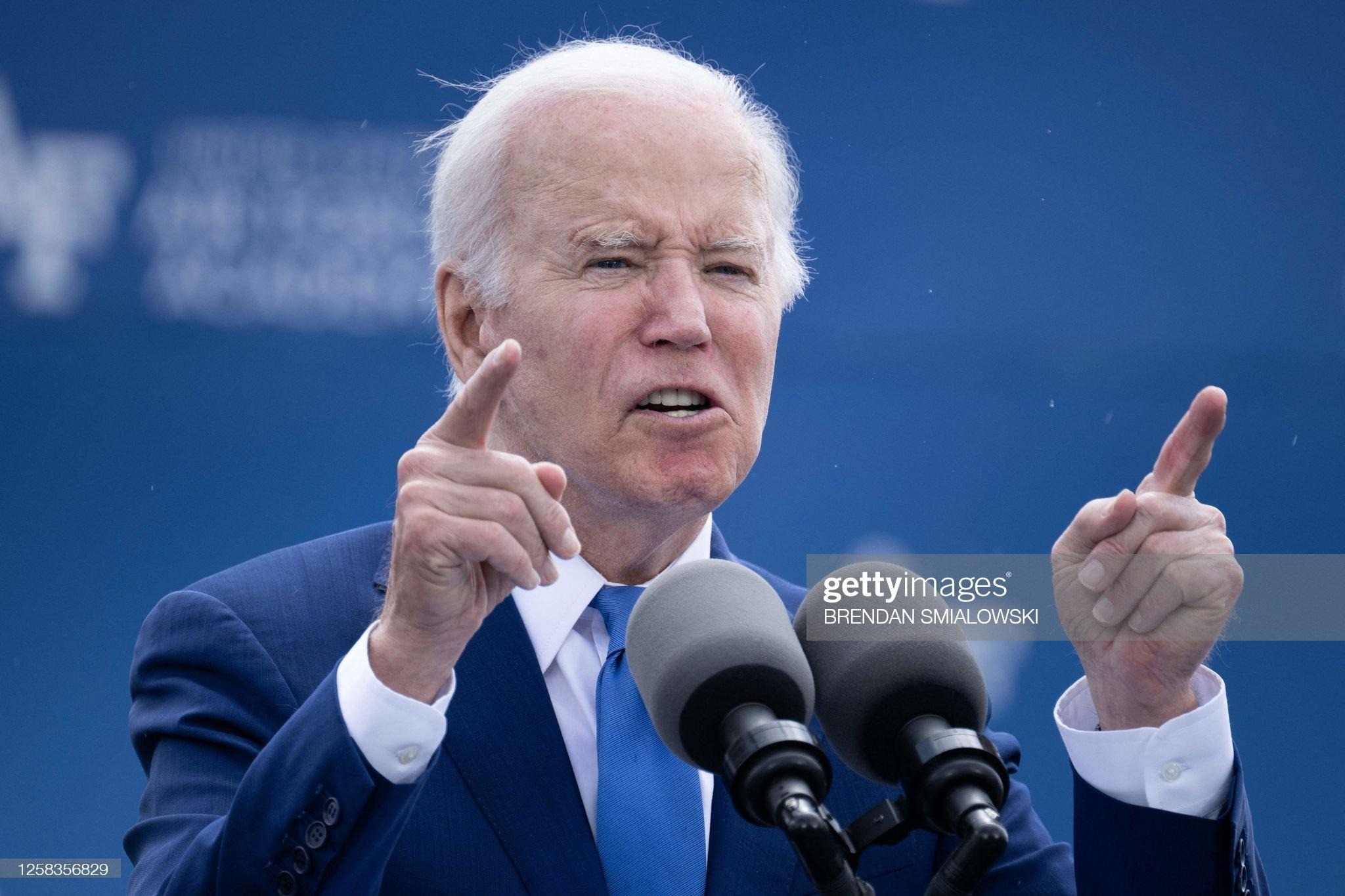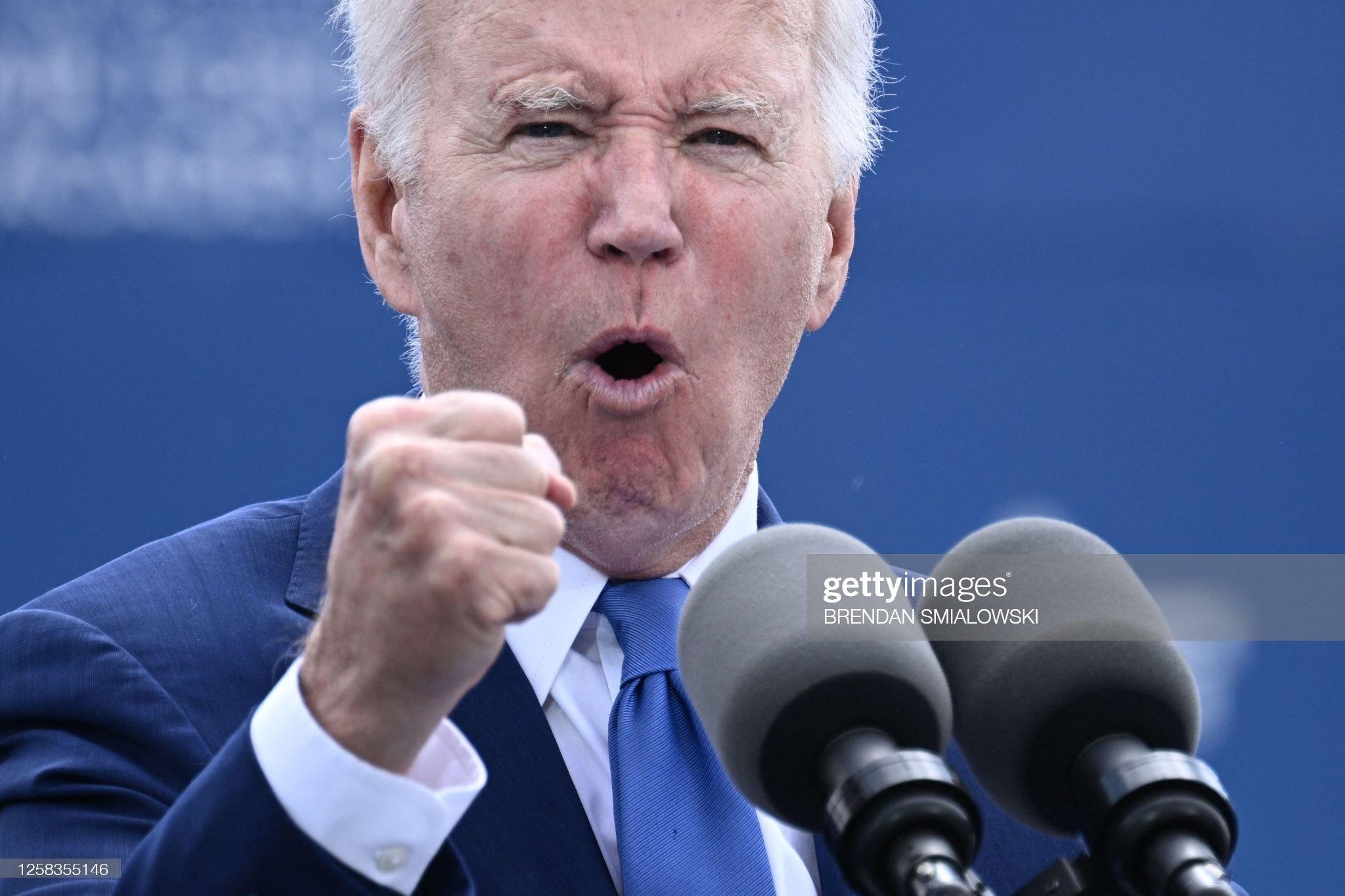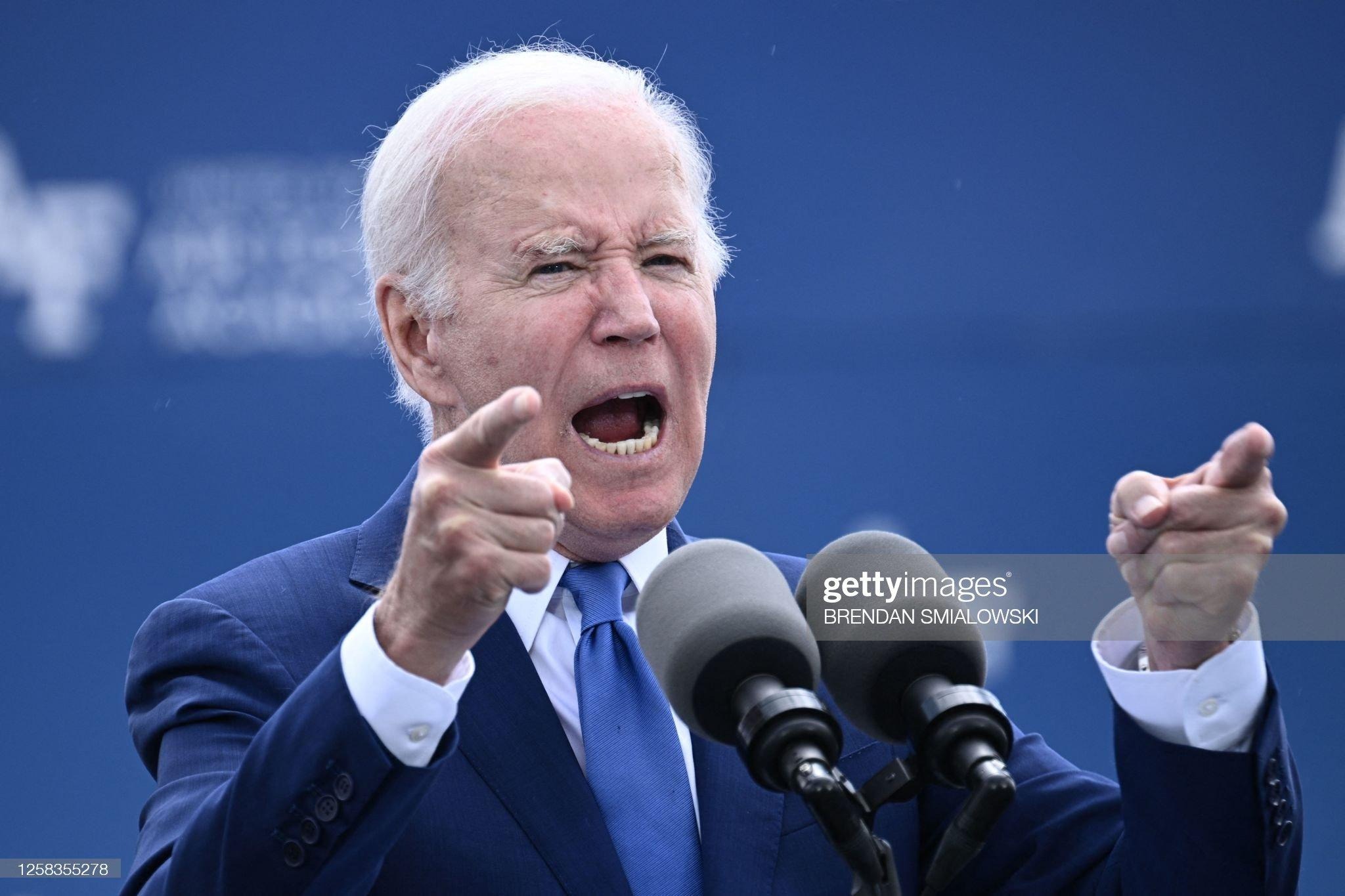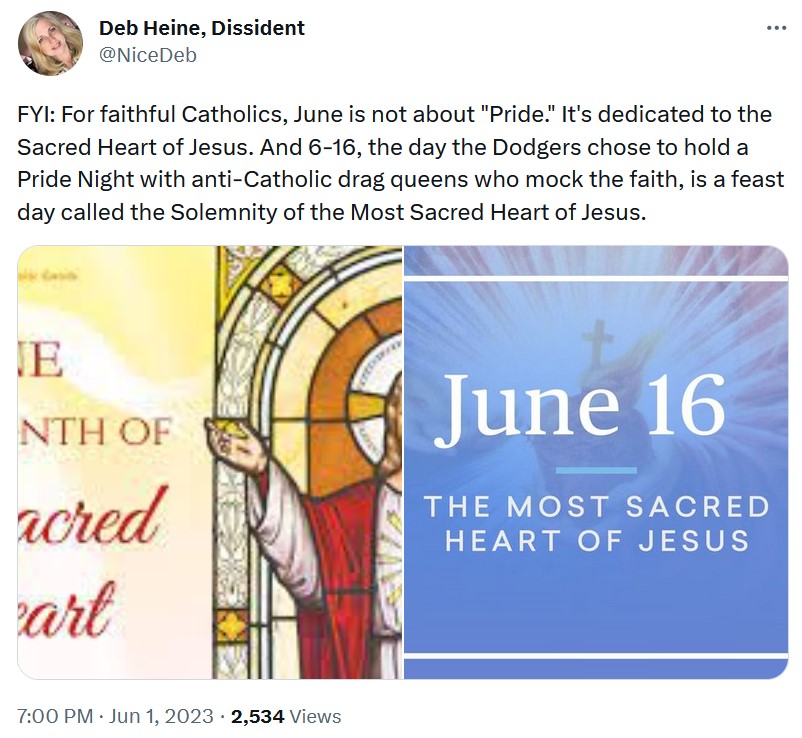 He also lied egregiously, to the great sexual arousal of Jake Tapper.
RNC Research @RNCResearch

Biden tells Air Force graduates he applied to the Naval Academy after graduating high school.

Last year, he told Naval Academy graduates he was "appointed to the [Naval] Academy in 1965."

There is no record of either of those things ever happening.
Nick Arama reminds us:
He claimed he had received an appointment to the Academy in 1965, when in fact he was graduating from the University of Delaware in 1965, so that couldn't possibly be true. He also claimed that he didn't go to the Academy but chose to go to Delaware instead because the Academy had "Staubach and Bellino" there.

"I didn't come to the Academy because I wanted to be a football star. And you had a guy named Staubach and Bellino here. So I went to Delaware." Except Roger Staubach graduated in 1965 and Joe Bellino in 1961. So even that part didn't add up.
Yeah Joe you super-wanted to join the Navy and you would have except that you were just slightly behind Roger Staubach in football ability.
Biden was so keen to serve his country he secured five deferments to keep himself from being drafted. I think he did this because of Roger Staubach, too.
More lies at the link.
The media is tripping over itself to fall into line and claim that Biden was flawless in how he gracefully went to the ground and then popped right back up under his own power.
You might say that he POWERED THROUGH, just like Hillary Clinton did in 2016 when she had a seizure on camera and had to be stuffed into an SUV like an underaged Bill Clinton date overdosing on methamphetamine.
Make June a cook-at-home month: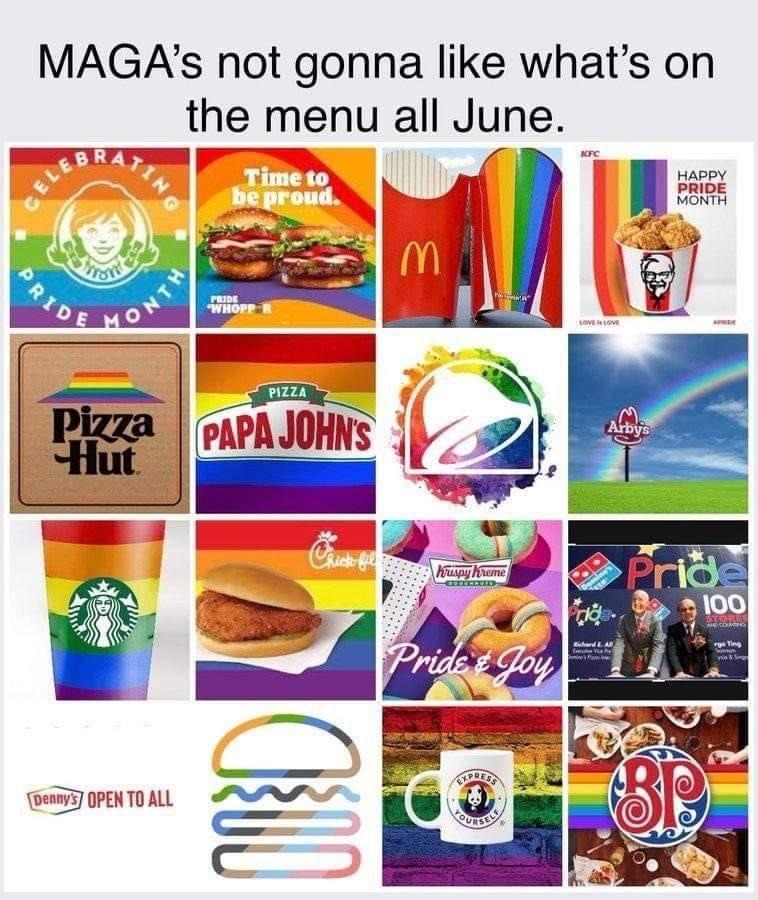 Think you can just eat at Chick-Fil-A?
Think again, Friend-O. (I channeled Rich "Psycho" Giamboni there for a second.)
Chick-fil-A, the chicken sandwich chain long beloved by conservatives for its longstanding opposition to same-sex marriage, is sparking boycott calls after announcing that it has hired an executive in charge of diversity, equity, and inclusion.

The Atlanta-based company named Erick McReynolds to the post of vice president of DEI two years ago, but social media users took note of it in recent days -- igniting angry denunciations on Twitter from conservatives who allege that the firm has "gone woke."

McReynolds has been employed by Chick-fil-A since 2007.

He was promoted to the position of vice president of DEI in November 2021, according to his LinkedIn page.

But the recent LGBTQ controversies involv

...

"This is bad. Very bad. I don't want to have to boycott. Are we going to have to boycott?" said conservative strategist Joey Mannarino.

...

In 2019, the company stopped donating money to groups that were opposed to same-sex marriage.
Jewish conservatives are launching a Jews Against Soros group.
Two Jewish conservative activists are pushing back against claims that criticizing left-wing billionaire Democrat donor George Soros is antisemitic by launching a new organization, Jews Against Soros, to oppose his efforts.

Josh Hammer, a writer who works for Newsweek, and Will Scharf, a candidate for state attorney general in Missouri, launched JewsAgainstSoros.com to say there is nothing antisemitic in opposing Sorosís agenda.
Update: The "fact" check organizations and media companies George Soros funds have just branded the two men starting this group to be "antisemitic to the core," despite being Jewish, and despite George Soros being as Jewish as I am.
Megyn Kelly declares she won't use Fake Pronouns any longer:

posted by Ace at
06:05 PM
|
Access Comments