« Hugs Not Drugs Cafe
|
Main
|
Daily Tech News 31 May 2023 »
May 30, 2023
Merely a Cycle of the ONT - 05/30/2023 [Roger Ball]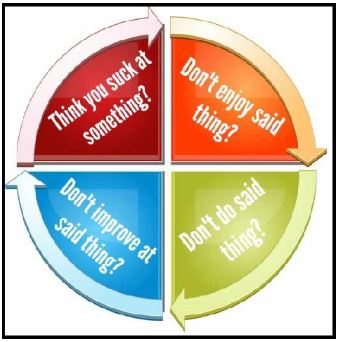 Greetings, all humans of the most marvelous horde! I readily admit to excluding all AI players, NPCs and bots, though it likely is considered racist these days. My bad.
Reflecting on the current world situation made me wonder about the cycles of human existence. There are those times of excellence and those times of complete suck, interspersed with periods of mediocrity.
Some guy once wrote "What has been will be again, what has been done will be done again; there is nothing new under the sun." (Of course, it wasn't "some guy". It was likely Solomon in Ecclesiastes.)
But what are those cycles and where are we because things seem to be sucking right now? Or are things really sucking as bad as it seems? Or are things just really great and we are too jaded to see it? Is anyone else wondering about this too?
Internet searches are often entertaining, but you must be specific. Searching for "cycle" immediately returned many of the usual definition links; about 4,460,000,000 results (0.70 seconds). But a search for "the cycle" was far more "successful" returning about 8,200,000,000 results (0.67 seconds)> The first links were for a video game called The Cycle: Frontier. I guess I'm sheltered: never heard of it.
Hmm…not really what I was looking for. Fun music and graphics, though. So I tightened up the search to the cycle of suck.
About 74,800,000 results (0.39 seconds) Now we are talkin'! Except the google seemed to treat "cycle" and "circle" with equal weight. Many links referred to gaming or property management. Again, not really what I was looking for despite the miracle of seventy million results in less than half a second. Well, that sucks a little.
Jonas Koffler addressed the first question a few years ago:
What is the "Cycle of Suck"? By Jonas Koffler, Author of Hustle
Jonas Koffler addresses the problem of employees who feel trapped or stuck in a job and offers suggestions for moving past this problem.
Nice narrative, Jonas, but you are a little too limited in scope. Again, not what I was looking for.
I think the cycle of suck must imply a "cycle of excellence" too, because things don't suck all the time, at least in my experience. Predictably, excellence is a continuing topic for businesses, so it is covered extensively in various media and venues.
The Cycle of Excellence: 5 Steps to Peak Performance
Psychiatrist Edward Hallowell says that to bring out the best in people you have to focus on the interaction between what is within a person and what lies outside. Properly aligned, you can achieve peak performance. By peak performance he means "consistent excellence with improvement over time at a specific task or set of tasks."
Great. Sounds like a useful endeavor. But if there is a cycle of suck and excellence, there must be a cycle through mediocrity, no? This website offers a diagram of the cycle of mediocrity. Pictures! (Full disclosure: I didn't post the actual picture because it made me a little nauseous.)
If you're just skimming so far, good for you. You are trending to excellence by saving time because, as interesting as the links above are, they are limited in scope and oriented to the individual. I'm thinking on a more global scale.
My adult life has been spent in transportation. I'm guessing most of the horde must have been exposed to some excellent and some sucky transportation at some point.
Check this out. An example of an Excellent /Awesome subway: Dubai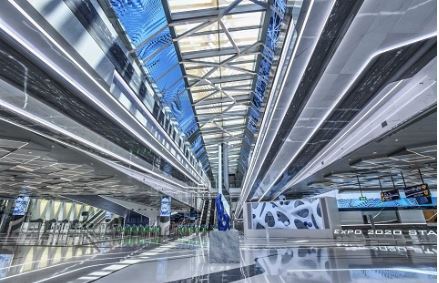 Really awful and sucky, New York, no surprise: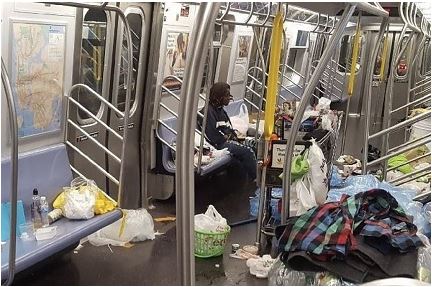 Aviation being my specialty for half a century, I have experienced much excellence, mediocrity and suckiness. I am lucky to say that incidents of suckiness have been rare and not spectacular. But I think our space program and NASA define the standard for the entire range from spectacular excellence to suck.
I was not shocked to find my thoughts had already been addressed.
Check out this blogger's specific examples of NASA sucking: 5 Reasons NASA Sucks
Considering we supposedly had people walking the Moon's surface 50 years ago, NASA's main course at the moment is under cooked technological de-evolution, served with a side dish of stone cold deceit.
Ouch. Obviously "psydonia" has some unresolved issues.
Growing up when I did, the early manned space program was a major influence and probably partly responsible for my career choices. Yes, I wrote a letter to John Glenn and received a reply (which I can't find now. That sucks.)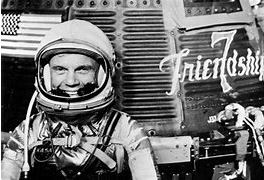 In my opinion, the Mercury program was excellence seasoned with luck. The engineers and pilots had a vague idea of what was supposed to happen, but they didn't know with certainty. I think the excellence was evident that the program was completed in good order and the lucky part was that they didn't kill anyone. And they did it all with slide rules and glorified calculators.
Gemini was not spectacular but very necessary to develop the skills and procedures to get to the moon and back. I also think this is when the "success disease" started to grow within NASA. The whole structure began to believe that they really did know what they were doing and that all possible precautions and contingencies were covered.
Then, on January 27, 1967, there was Apollo 1. Three dead astronauts and a hard stop to the whole program. It was a minor miracle that none of the support crew were killed or injured when "fire shot out of access panels into the adjoining room. With a loud whoosh and a blast that sent Pad Leader Donald Babbitt reeling, the spacecraft's hull ruptured, spewing a sheet of flame that charred the papers on Babbitt's desk."
The Apollo program changed forever on Jan. 27, 1967, when a flash fire swept through the Apollo 1 command module during a launch rehearsal test. Despite the best efforts of the ground crew, the three men inside perished. It would take more than 18 months of delays and extensive redesigns before NASA sent any men into space.
I think it's safe to say that the Apollo 1 fire was a major sucking point. They really didn't know everything that they thought they knew.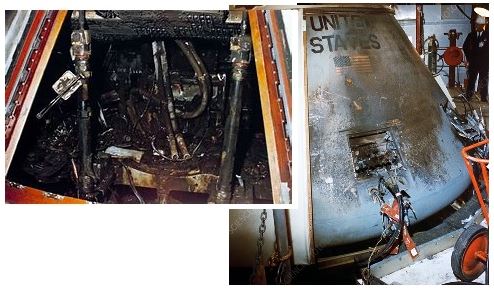 At least high-profile incidents of suck like Apollo 1 usually result in serious discussion and planning about what went wrong and how fix it. The expeditious reboot of the Apollo program was a great moment in human excellence. The whole planet watched as Eagle landed and then Neil Armstrong became the first man on the moon.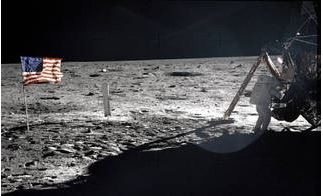 I remember watching it on a black and white TV. Do you? And, with that achievement of excellence, the predictable slide through mediocrity commenced. By the eighth trip to the moon and back, only true believers and geeks like me were paying attention.
Oh, Apollo 13 provided some drama. But other than that, I mean, they had pretty much blazed the trail to and from the moon. Besides, by 1972, we were busy losing the war in Vietnam and electing Richard Nixon, so the people had bigger concerns than wondering about more moon rocks.
The next cycle was the Space Transport System, which was developed to be different than previous programs by being low cost, high reliability, ease of operation, inherent safety, and the capability for a high level of use. Now, NASA was pretty sure they knew how to do all this space stuff. Even the orbiter, though being claimed as "the most complex machine ever built, is made up of 2.5 million parts and its engines produced 44 million horsepower on takeoff", was nicknamed the Shuttle". See? Just shuttling back and forth to the space station, routinely doing whatever those space people do. It certainly was a spectacular launch sequence and the sonic boom of the return to earth made it even more immersive and excellent…for those paying attention. But that was about it.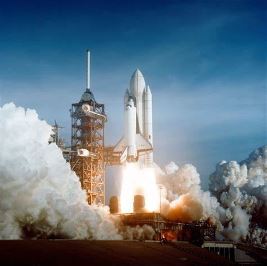 Of course, operating a complex system seemingly competently is routine until it isn't. On a cold January 28th, 1986, Challenger was the first disaster to strike, and it was spectacular and tragic, in full view of the world.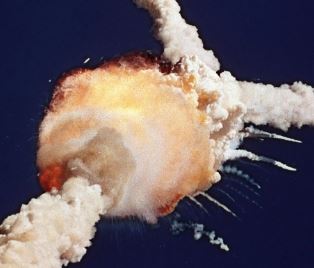 The problem of the seals on the Solid Rocket Boosters was known but thought to be an acceptable risk. Well, it was acceptable until it wasn't. The acceptable rick resulted in the loss of seven astronauts and a billion-dollar vehicle because of O rings. Really? That certainly sucked. But NASA and the manufacturers got together and fixed the problem. Then the Shuttle went on to
fly for seventeen years and almost a hundred missions
making space flight so routine it was hardly even noticed. Could that record be considered excellent? I think it must be at least in the neighborhood of excellent. But in the cycle, it's routine and excellent until it isn't. On February 1, 2003
Columbia disintegrated as it reentered the atmosphere
.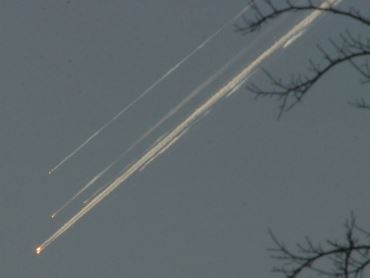 The remaining shuttles flew twenty-two more missions before the end of the program. Was the Space Transport System excellent or did it suck? As it is in our now binary world, the answer depends on where you sit.
NASA and amateur space enthusiasts portray the Shuttle program as a resounding success, but a more sober appraisal of the program's impact leads to a much less favorable verdict. The Space Shuttle was expected to provide inexpensive and reliable access to space for a multitude of missions. It never came close to achieving this goal.
We are now in the realm of private and commercial spaceflight with bazillionaires figuring out how to make spaceflight fun and profitable. Of course, the government is also involved and where that takes place sometimes metastasizes into fascism. But that's a whole different discussion.
Will private and commercial spaceflight be excellent, or will it suck? I'll be watching. How about you?

******
Top 10 commenters:
1 [641 comments] 'Joe Mannix (Not a cop!)' [89.98 posts/day]
2 [547 comments] 'TheJamesMadison, on just the weirdest trip with John Boorman'
3 [538 comments] 'Sponge - F*ck Joe Biden'
4 [390 comments] 'polynikes'
5 [388 comments] 'Aetius451AD Work Laptop'
6 [315 comments] 'Bulgaroctonus '
7 [314 comments] 'FenelonSpoke'
8 [309 comments] 'Skip'
9 [303 comments] 'andycanuck (Vwz3I)'
10 [285 comments] 'Christopher Taylor'
Top 10 sockpuppeteers:
1 [182 names] 'Quarter Twenty ' [25.55 unique names/day]
2 [116 names] 'Ciampino - Time to emulate the Mussulmans'
3 [84 names] 'Eh? What? Speak up sonny!'
4 [62 names] 'Miklos is out of order here'
5 [53 names] 'I am the Shadout Mapes, the Housekeeper'
6 [51 names] '18-1'
7 [51 names] 'Moron Analyst'
8 [44 names] 'Duncanthrax'
9 [34 names] 'pookysgirl, not a Koolaid drinker, more of a lemonade fan'
10 [33 names] 'Meatball Ron'

posted by Open Blogger at
10:00 PM
|
Access Comments