« Saturday Morning Coffee Break
|
Main
|
Gardening, Puttering and Adventure Thread, June 3 »
June 03, 2023
So what month is this, really?
The Moon, over Antelope Island
Yesterday, we got a graduation announcement in the mail. It was a reminder that June used to be all about grads, and brides and the moon. The start of summer. Things like that.
But now, we get stories like this, about a graduate in a little town in Idaho not allowed to walk in his high school graduation for saying that there are only two genders.
Students and parents protested.
One hour into the protest, an off duty bus driver named Dakota Mailloux who had joined the parents, waving an American flag and standing for free speech received a phone call from the schools administration.
The bus driver was fired.
There's more. The story may still be developing.
PRIDE.
* * * * *
What is PRIDE about, anyway?
Andrew Doyle, the non-woke gay man better known as the alter-ego of Titania McGrath, asks Who is Pride really for?
Towards the end of the first century AD, the Emperor Domitian rebranded the month of October as 'Domitianus'. It will have troubled him that Julius Caesar and Augustus already had their own months, and this was a neat way to affirm his godlike status. Fast forward two millennia, and the high priests of the new religion of intersectionality have decreed that June shall henceforth be known as 'Pride Month'.

For the next 30 days, cities throughout the UK will be festooned with the symbol of this new established church: the 'Progress Pride' flag. This eyesore will flutter above civic institutions, corporations, and high street shops. It will decorate tablemats in restaurant chains, be displayed as bunting in schools, maybe even splashed across the sides of police cars. Local councils have been known to repaint zebra crossings in this fashion, despite the cost to the taxpayer and complaints from disability groups that it can disorientate the partially-sighted and their guide dogs. So much for inclusivity. . .
. . . This week the British Library decided to celebrate Pride by tweeting about hermaphroditic fish, and holding an event that will 'celebrate nature in all its queerness'. The very concept of a '2SLGBTQIA+ community' and all its attendant absurdities has made Pride a laughing stock.

A new ideology has hijacked the Pride movement, one whose commissars are obsessed with group identity and the belief that gender is more important than sex. This has grave consequences for gay people. In her book Time to Think, Hannah Barnes found that between 80 to 90 per cent of adolescents referred to the Tavistock paediatric gender clinic in 2012 were same-sex attracted. Studies have long confirmed a correlation between gender non-conformity in youth and homosexuality in later life. At the Tavistock, staff used to joke that soon 'there would be no gay people left'. Somehow, the medicalisation and sterilisation of homosexuals has been reframed as 'progressive'.
You remember Tavistock -- the only gender clinic for children in England -- closed due to malfeasance.
Even Stonewall - the UK's foremost LGBT charity - has defined the word 'homosexual' on its website and promotional materials to mean 'same-gender attracted'. Its CEO Nancy Kelley has claimed that women who exclude biological males from their dating pool are akin to 'sexual racists'. There has been an intense resurgence of old homophobic tropes online from gender ideologues who believe that 'genital preferences are transphobic' and that lesbians who aren't interested in penises must be suffering from 'trauma'. Gay rights were secured by recognising that a minority of people are instinctively attracted to members of their own sex. The new ideology of gender identity rejects this notion, and actively shames gay people for their orientation.
So there you have it. PRIDE month is anti-gay.
The Progress Pride flag is anti-gay.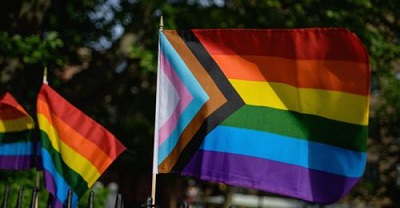 The Microsoft version of the Progress Pride flag is even more anti-gay.
They keep the propaganda up all year!
I think this flag could give me a migraine, too.
*
More anti-gay PRIDE activity:
* * * * *
In yesterday's Morning Rant, Buck Throckmorton introduced us to a new idea from Robert P. George:
Happy Pride Month Fidelity Month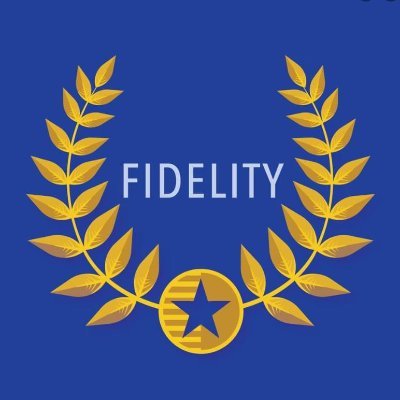 Seems like it could be fun. In comparison to the alternative. Do you have any ideas for activities?
*
Speaking of the alternative, J.J. Sefton picked up this piece in his Morning Report on 5/31: Forget 'Pride' - Is a 'dignity' month too much to ask for?
Heh.
Across Florida (and hopefully other states that have imposed sanity on butchering kids), "Pride Parades" are being canceled because of restrictions against adults shoving their genitals into the faces of children, because Pride participants can't help but do that, or something.
Related:
Guess they couldn't figure out how to keep the rough stuff in a separate banquet hall.
*
This is not to suggest that "Fidelity Month" would be without opposition:
* * * * *
So, where is PRIDE month really going?
James Lindsay thinks that this year, it's mostly about this: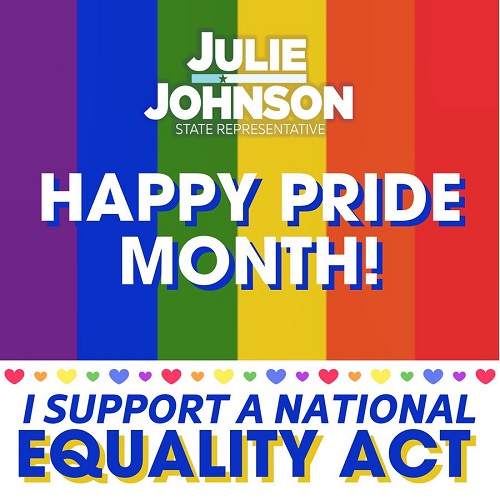 It's 2023 and our communities are still under attack by state legislatures across the country. It's time for Congress to do the right thing, stand up for #lgbtq Americans, and pass a national #equalityact.
Lindsay wrote this about her meme, and she seems to have blocked him:
Here comes the push. The provocation follows. The resulting reaction creates the "mandate."
In other words, following maddening provocation from the left, reaction from the right is used to mandate legislation pushed earlier. Try to avoid violence. Stay alert.
Imagine the hazards of an "equality act" based upon peoples' perceptions of their identities, which are stated (by their own ideologies) to be changeable. I can hardly wait for the legal arguments concerning adults who identify as children.
OTOH, Gad Saad turns off the satire for once, in Canada:
*
Lindsay has a recommended meme of his own to share. It can be used in response to memes from others, as he did with the Sesame Street tweet below:
Looking up Queer Theory could be a daunting exercise for some people. But educational.
* * * * *
An important graduation
* * * * *
Music
* * * * *
Hope you have something nice planned for this weekend.
This is the Thread before the Gardening Thread.
Serving your mid-day open thread needs
* * * * *
Last week's thread, It's Memorial Day Weekend. Stay on target.
Comments are closed so you won't ban yourself by trying to comment on a week-old thread. But don't try it anyway.

posted by K.T. at
11:10 AM
|
Access Comments