« "Nobody Expected It To Go On This Long:" Entire Beer Industry Is Shocked at Dylan Mulvaney Backlash
|
Main
|
Comer: Joe Biden Is Part of a $5 Million Bribe Scheme, and I'll Charge Wray with Contempt of Congress if He Continues Hiding the Documents Establishing This »
May 26, 2023
Kathy Hochul: Shut Up, Suburban Bigots, and Take Your Illegal Aliens
She's enriching the culture of the suburbs through Enlightened Bullying.
New York City has branded itself a Sanctuary City.
Illegal aliens heard this, and believed them. So they came.
But now New York City is getting one one-thousandth of the flow of illegals that El Paso does (on a per capita basis), and they're screaming about a "crisis."
By the way: The flow of illegals into NYC has D O U B L E D since Joe Biden allowed Title 42 to lapse with no replacement.
Remember when he congratulated himself on having totally averted any fallout from Title 42 expiring?
Since tens of thousands of migrants began arriving in New York City last year, the administration of Mayor Eric Adams has searched for one place after another to house them: hotels, parking lots, a cruise ship terminal and a pair of giant tents on Randall's Island among them. Almost every idea has caused an uproar. Now, the daily stream of migrants feeding the crisis has doubled in size in recent weeks, city officials say. As many as 700 migrants are arriving each day in the city -- up from less than half that number since the expiration last Thursday of Title 42, a Trump-era policy that allowed immigration officials to expel some border crossers back to Mexico.
This continues the NY Times' practice of ignoring 40 deaths in Mississippi due to flooding, but giving full crisis coverage to a nor'easter that gently alights upon NYC and causes inconvenient traffic jams.
With no clear solutions at hand, the city turned to shelter some migrants in public school gyms starting last week. That plan, like many others before it, was almost immediately met with outrage -- not only from activists and human rights groups, but also from public school parents and the ranks of everyday New Yorkers.

On Wednesday, the city began to distance itself from that proposal, too.


...

The main destination for many people who are crossing continues to be New York City. One shelter in Laredo, Texas, was filled last week with Venezuelans, who have made up a significant number of the people coming to the city since last year. Some said they were attracted to the city because they had friends or relatives there.
Not to escape political persecution? Because I was told that all of these people have important political asylum claims that must be heard.
...

Ms. Williams-Isom said the city had requested assistance from mayors and county executives across the state, but when asked by reporters about specific proposals or which municipalities the city had asked for help, she declined to provide details. Instead, she repeatedly said that the city was at the end of its rope. The city applied for $350 million in federal aid, but will receive about $30 million, city officials have said.

"What I want New Yorkers to really understand in this moment is that we are in an emergency and we are at a breaking point in the system," she said, when asked if the city would house migrants in vacant office spaces.

I saw a headline: The homeless and illegal aliens now take up one half of all hotel spaces in New York City.
One half.

Don't worry, the Democrat Party has a solution to all this.
And it involves -- get this! -- screwing over people in the suburbs who specifically choose not to live in cities to avoid the catastrophes of Democrat city government.
Like making your jurisdiction a "Sanctuary City."
They're just busing NYC's illegal aliens around the state -- including to more conservative farmland areas of New York State.
Those people definitely did not ask for this. Unlike those in Martha's Vinyard who virtue-signaled how much they loved illegals, no one in upstate New York claimed they'd be willing to accept busloads of illegal aliens.
But that's where they're going.
Those areas just happen to be Republican leaning, but I'm sure that's just a coincidence.
Democratic New York Gov. Kathy Hochul said Monday that the New York City suburbs should end their "bigoted policies" and accept migrants.

Democratic New York City Mayor Eric Adams has begun sending migrants to suburban communities such as Rockland County, prompting many localities to declare states of emergencies. Officials in Rockland County have asked Adams not to send migrants to their area, calling the move "absurd."

"There is nothing humanitarian about a Sanctuary City sending busloads of people to a County that does not have the infrastructure to care for them," County Executive Ed Day said recently. "It's the same as throwing them in the middle of the ocean with nowhere to swim."

Speaking Monday, Hochul lashed out at the counties for alleged "bigotry."

"And I also want to say to parts of our country and our state who are enacting bigoted policies based on fear and intimidation, join us. Join us. Let people know the true story of what New York is."


Hochul also tried to claim the surge of migrants would be good to help fill vacant jobs.
She then brought up the farmlands in need of labor. "Cows need milking," the bitter old whore sagely noted.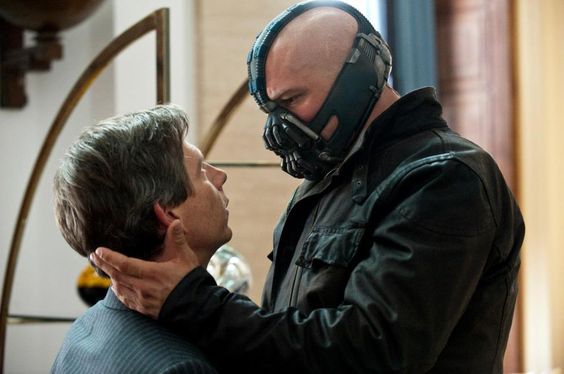 "Do you feel Culturally Enriched?"
Here's the scene that this meme is referencing, for those who don't know it. It's a useful meme and a good scene so you might as well watch!

posted by Ace at
01:12 PM
|
Access Comments