« Study Disproves #ResistanceMedia and Democrat Propaganda That Military People Are Particularly Likely to Become "Domestic Extremists"
|
Main
|
Medieval Manhattan Cafe »
May 26, 2023
"Plandemic" Movie Trailer Released
Before getting to that: a woman says that she has "lockdown nostalgia."
Yeah, we know. Believe me, we all are very aware that many on the mentally-ill left loved the lockdowns and are dying to lock the nation down again for any pretext.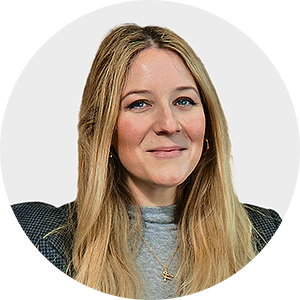 I have lockdown nostalgia, and I'm not alone

Harriet Walker
Monday May 15 2023, 9.00pm BST, The Times

I recently made a plan to meet my best friend for a drink in two months' time. It was the first date we could both do -- not because our diaries are so full, but because we are trying to keep them empty.

I started limiting nights out for cost of living-related reasons, but socialising more than a couple of evenings per week now leaves me tired and a bit anxious. I miss my husband and my children, my bum dent on our sofa. I don't sound much fun to hang out with anyway, do I?

It's not just me. I've had several conversations recently -- at parties, ironically enough -- that confirmed what the guilty little voice in my head has been whispering for some time: for many people, the enforced planlessness of lockdown was actually quite nice.

It's a privilege to think this way, I know. For those who lost relatives and livelihoods, lockdown was beyond awful. It sharpened lifestyle choices to their most intolerable: loneliness among single people; the claustrophobia of house shares; the frustrated exhaustion of trying to work and parent simultaneously.

Yet many parent-friends are nostalgic for time spent together rather than constantly ferrying their kids between things. When the roster of weekend clubs and activities, and weeknight work events, dinner and drinks paused, their marital status ceased being ships in the night and reverted to companionship. It didn't suit everyone but plenty of couples found they liked it.
If I can be allowed to speculate: Many leftwing women do not actually enjoy having to work outside the home, but can't bring themselves to admit that. Feminism demands that leftwing women claim to love their careers and Showing Up the Patriarchy.
And that causes them to love the lockdowns -- the lockdowns made them stay home, but it wasn't their choice! They can't be blamed for it! They stayed home and spent time with their kids and liked it!
Rather than just admit that: They'll rush the country into fresh lockdowns the first opportunity they get.

A couple of weeks ago, Instapundit quoted this from a PJ Media article.
MASS FORMATION PSYCHOSIS: Psychologist Breaks Down How Society Descended Into COVID Insanity.

[Belgian clinical psychologist Mattias Desmet] went on to explain that, having met this first condition, the population is afflicted with what he calls "free-floating" anxiety and aggression, by which he means anxiety that does not have a clearly identifiable source. There is nothing in the environment to attach the anxiety to and therefore no obvious solution to remedy it.
Do you know any political groups you would say are especially susceptible to "free-floating anxiety and aggression"?
Because I can't think of any!
That's when demagogues with a narrative to push -- who, in the context of COVID in the West, also happened to enjoy an iron-clad grip on the corporate media -- seize on this anxiety to present those suffering with something, or someone, to blame. Those people then seize on the opportunity to, they hope, soothe their anxiety by neutralizing the enemy -- which, in this case, was both the virus itself (which justified lockdowns and vax mandates) and anyone who resisted the lockdowns -- their fellow countrymen.

The COVIDians found community -- something they longed for but had not found in their meaningless jobs or on Twitter or wherever they had been looking -- in banding together to defeat the unvaccinated.
I think that woman was getting at just this. She found her life as a purely economic actor unsatisfying, and felt more satisfied at home.
But she can't admit, so she has to romanticize fascist mass-imprisonment.
In this way, otherwise rational human beings -- particularly liberal women, who are statistically the most negatively affected by the modern techno-dystopia -- are turned into vicious, rabid animals willing to condone the most inhumane treatment of their enemies, weaponized cynically by the social engineers as they are unleashed on the public.
That doesn't sound like the Bitter, Sexually Unfulfilled Wine Aunts that I know.
Mattias Desmet discussed Mass Formation Psychosis with Jimmy Dore recently:
With all that preamble out of the way: Plandemic, the movie.
I denounce this post as Weapons-Grade Disinformation.
I will now say a prayer to absolve myself;
Covid-19 is both the Devil and God Himself, and Fauci is its prophet.
Covid-19 is both the Devil and God Himself, and Fauci is its prophet.
Covid-19 is both the Devil and God Himself, and Fauci is its prophet.
Covid-19 is both the Devil and God Himself, and Fauci is its prophet.
Covid-19 is both the Devil and God Himself, and Fauci is its prophet.
There. I am cleansed of sin.

posted by Ace at
06:04 PM
|
Access Comments