« Puppeh Pizzeria Cafe
|
Main
|
Daily Tech News 28 April 2023 »
April 27, 2023
Mr. DeMille, I'm Ready For My ONT
Oh look, little people. Dahling, what is this rabble doing? Who let them in here? Guards! Guards!
So anyhow, I'm back from my stint trodding the boards at The Strand*. How did it go, you ask?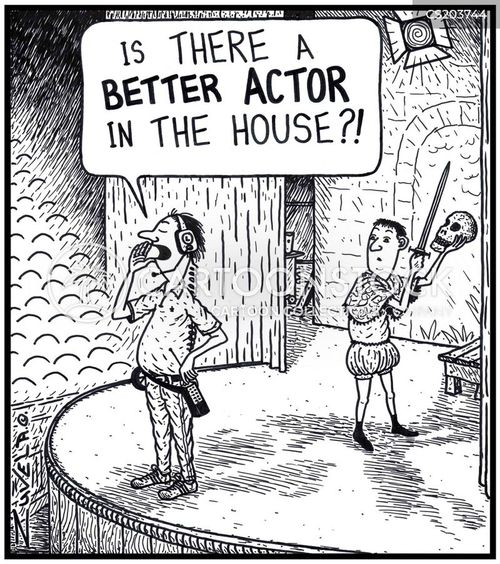 J/k, it went well. I had a little boy, maybe 7, come up to me after one performance and tell me "You were my favorite character". I asked him which character, and he said Admiral Boom. Heh, Boom had maybe a total of 60-90 seconds stage time in the entire 2 hour + play, so I guess I made an impression. Anyhow, the show went great, we got all kinds of acclaim from the audiences, and I have a much deeper appreciation for all of the work that goes on putting on a show, not just by the actors, but by the backstage and support folks as well.
*By "The Strand" I may mean ETX community theater. It's so hard to tell them apart.
Public Service Announcement
Oral sex is fueling an 'epidemic' of throat cancer, doctor warns
Oral sex is the X-rated culprit behind a wave of throat cancer cropping up in the US, fueling a so-called "epidemic." According to Hisham Mehanna, a professor at the Institute of Cancer and Genomic Sciences at the University of Birmingham, the human papillomavirus is to blame. "For oropharyngeal cancer, the main risk factor is the number of lifetime sexual partners, especially oral sex," he wrote for the Conversation Tuesday. Cases of HPV-linked oropharyngeal cancer, a type of throat cancer, rose annually by 1.3% in women and 2.8% in men from 2015 to 2019, according to the American Cancer Society. The CDC estimates that 70% of oropharyngeal cancers — which affect the tonsils, base of the tongue and back of the throat — are caused by HPV infection in the US.
One more reason I'm glad I'm married so this isn't a worry. The article isn't clear where the biggest risk is, her on him or vice versa. Maybe it's wisest to just avoid it all together.

Second Look?
Tarring and feathering was usually used as a form of vigilante justice and became a favorite of early American patriots in their protests against British taxation. Tax collectors, customs officials, or avowed loyalists were apprehended by a crowd or mob of colonists to be publicly punished and humiliated. First, they would strip the person of their clothes.  Usually, they would only strip off their shirt, but sometimes they would be stripped of all their clothes. Next, they would pour or brush hot pine tar all over their body. Pine tar was frequently used by sailors in port towns for water-proofing ships and sails. This pine tar was not as hot as modern petroleum-based tar when heated, but it would often blister or burn the skin. While pouring the tar on their skin was extremely painful, the punishment was not meant to be deadly, and no one was known to have been killed as a result of tarring and feathering. They would then cover this tar with feathers, resulting in the person having the humiliating appearance of a chicken or large bird. On at least one occasion the colonists lit the feathers on fire to burn the skin underneath. The person would then often be placed on a cart or forced to sit of a wooden rail and then would be paraded through the streets of the town to make a mockery of them. Occasionally, a sign would be fashioned that would explain why the person was being punished and they would often be struck or whipped as well.
I'm a sucker for the classics. Lets party like it's 1769.

NFL Mascots As Supervillains
I rather like the Ravens one: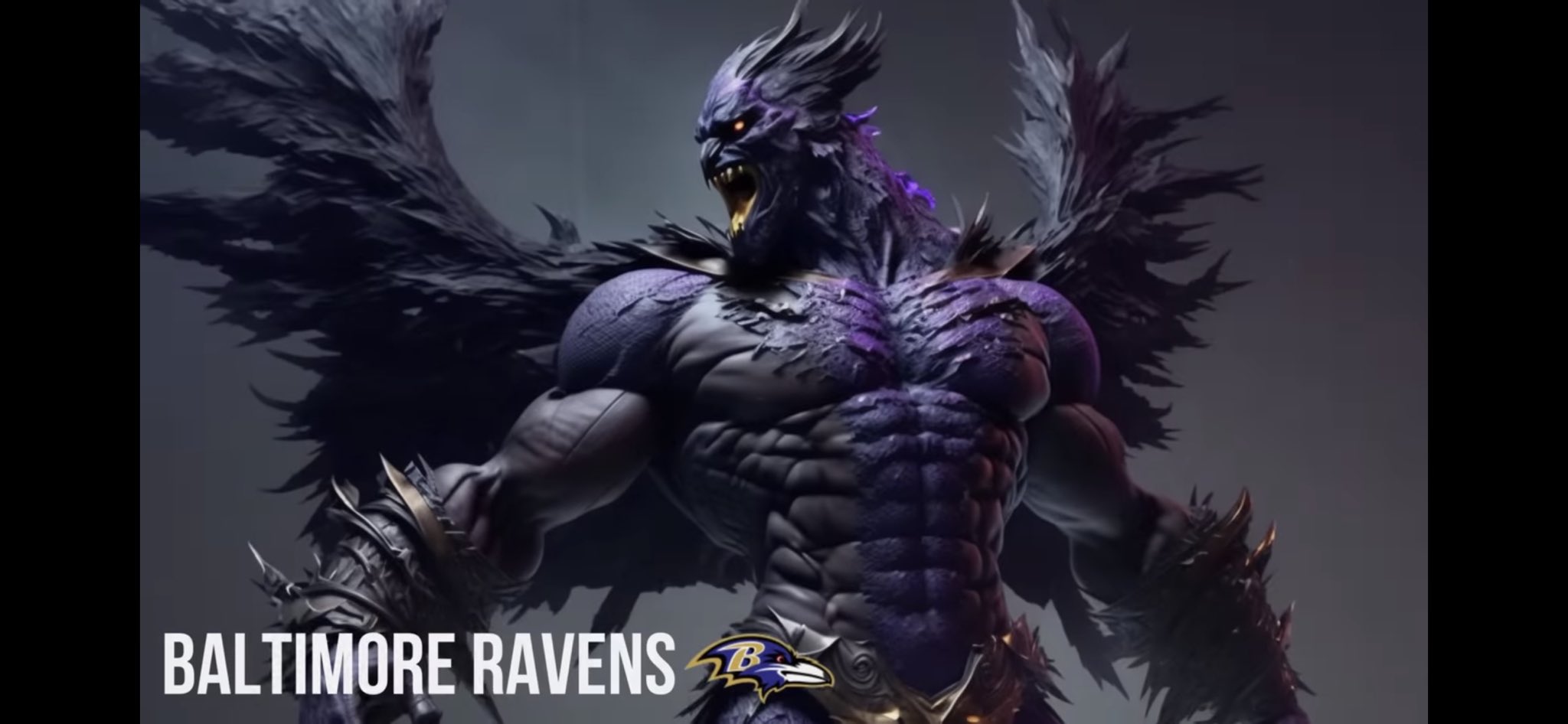 Speaking of the NFL, the first round of the draft is tonight. Anyone care? As I type Indianapolis picked Anthony Richardson from Florida. He's got talent, he runs as well as Lamar, and I'm not disparaging him at all, but it feels like a panic pick after 2 QBS went off the board early. He needs seasoning and a lot of work on his passing game. Is Indy willing to wait on his development?

A Smart Military Blog

Second look at Vietnam: Did we have it won?
I've long argued that we did, but frankly, this article doesn't impress me.
"Up until '67, there's really not much campus unrest. It's only in '67 you have this surge of opposition and no one's really dug into why," Moyar says. "And so I went around looking and digging and found that, in fact, that happens to be just when they change the draft rules. "And so all of these baby boomers suddenly are told they're going to lose their draft exemptions when they leave college, and that's really what launches this. And so I think you have to look at the war in the context of all these baby boomers trying to explain why they ended up circumventing the draft by one means or another. And so you had to recast the ward, this terrible, awful thing."
Yeah, no shit. The college protests started with the draft and ended with it as well. I've pointed this out since the 80s. The hippies all pretend like they had some higher moral purpose, when it was all self interest. Which is fine, I doubt I would have wanted to go to Vietnam either. But don't pretend it's more than it was.
So what happens when Richard Nixon takes office? That will be the topic of his next book, Moyar tells me when I ask him, "Why did this go sideways under Nixon?"

"That's an excellent question," Moyar replies. In part, Nixon may have figured his election would itself frighten Hanoi into a peace agreement, but it doesn't work out that way. The North Vietnamese then conduct a series of provocations, but "his advisors encourage him not to retaliate and he ends up listening to them," Moyar relates. "Then he later will say these are the biggest mistakes of his presidency because they undercut this notion that he was this tough guy." It takes more escalation by the US to force Hanoi to the bargaining table, but in the end, the US abandons the peace agreement once Nixon is forced from office.

This feels like a really awkward attempt to avoid giving Nixon any credit. It was his decision to allow bombing in and around Hanoi that drove the North to the peace table and got the treaty signed. It's mentioned obliquely, when it should be prominently featured.
And that's in. The end. We, if not won, ended the war on terms in line with our objectives, South Vietnam was still a country.
We then proceeded to lose the peace. Democrats got so involved in the Watergate feeding frenzy that they completely ignored our treaty obligations, leading to one of the most shameful displays of my lifetime, President Ford begging Congress to keep our word. They ignored him for domestic political gain, and South Vietnam fell.
So no, the US did not lose the Vietnam war. We lost the Vietnam peace.
Groomers
"Mom and dad don't need to know that": This undercover video from Indiana schools is infuriating
hat's why a recent undercover video released by Accuracy in Media is so distressing to me. The video shows a number of school administrators in my "conservative," right-leaning state of Indiana freely admitting that their corporations are working diligently to deceive parents regarding the material they are presenting to kids. Worse, these assistant superintendents and curriculum coordinators implicate their teachers as willful accomplices in the bait-and-switch.

Bragging about their ability to "stay under the radar," the assistant superintendent of Plainfield Community Schools, Laura Delvecchio, admitted that the school uses "social emotional learning" content to package principles of so-called critical race theory. In northern Indiana, Elkhart Schools are working hard to "avoid the words," or "labels" while still teaching the controversial content according to their assistant superintendent, Brad Sheppard.


These CRT teachers are zealots. This is their religion, and they are true believers. Christians went underground in the face of Roman persecution, we shouldn't expect anything different from the groomers. The question is, what can we do about it? Passing laws isn't going to be enough. There needs to be enforcement, and consequences.

The Truth Must Come Out

Two From Protein Wisdom
Carlson, that is, understands that what we are witnessing isn't politics and culture within the Enlightenment paradigm upon which the country was built, founded, and — through its law — framed. Instead, it is a toxic brew of applied postmodern Theory, cultural Marxism, and a move to globalize a re-worked iteration of communism under the twin values of "sustainability" and "inclusivity." This is what Klaus Schwab means when he calls for a "move from a Production and Consumption to a Sharing and Caring economy metaphor". To achieve this move, Schwab and his coterie of Supervillains have made it clear that they will insinuate these new values into our children, who — having been raised to insist upon such values inorganically yet obsessively — will become the vanguard for the Great Reset, the clay out of which Schwab and the transhumanist elite who run him will mold the new New Man. As I've argued with some frequency recently, what we are witnessing is Maoism marketed to the Western aesthetic. It is the real existential threat to this country — not "climate change," not global overcrowding — and with it, to Western civil society, individualism, individual liberty, and all the other "discourses" of power Theory seeks to "problematize," up to and including rationality, reason, Science, and the material world as anything useful outside the discourses that describe and maintain it. I find it no coincidence that calls from the government to rid the national dialogue of Carlson, or Matt Walsh — who likewise has made a clear call to defend the true — have led to predictable responses from media organizations or tech giants. They've been given the illiberal excuse to censor what they cannot abide. The truth is an obstacle to their remaking of the world. The Uniparty is a collaborator in the Great Reset — and the mainstream press is the voice of the Uniparty.
From the perspective of Queer Theory, when Kelly claims to be "speaking the truth," the very act she lays claim to is an affront to the Queer activist, who doesn't believe in truth in any important way. What we may call "reality" is to the Theorist, to the extent it is valuative, only a collection of discourses always in conflict. The meta-narratives — the dominant discourses that inform us culturally as we are situated — are where the real power resides: they provide the frames of reference we live inside, and that we are socialized into accepting are the universal truths that determine our ways of knowing.

One of these phallogocentric — male-created and maintained, by way of male privilege and power — meta-narratives is, under the framework of western Enlightenment thinking, "Science," which must itself be constantly "problematized." It is science that informs us that humans exist within a sexual binary, with few and rare genetic anomalies. To the Queer theorist, though — and by extension, the Queer activist — this binary must be rejected entirely, because it is nothing more than a white male creation meant to maintain the subjugation of those who exist outside the binary's demands. Thus, no one is "male" or "female," just as no one is "gay" or "straight", but rather on a spectrum, with gayness and straightness in all of us to varying degrees. We are each Schrödinger's Faggot, perpetually and potentially both in and out of the closet.

Jeff has a unique ability to dissect and identify the theories and mechanism behind so much of what the Marxist left is doing. If much of it doesn't make sense to you (because it's crazy when you approach it from the perspective of logic or reason), his substack is must reading.

Tonight's ONT has been brought to you by viral marketing:

posted by WeirdDave at
10:00 PM
|
Access Comments