« Pachyderm Percussionist Cafe
|
Main
|
Daily Tech News 27 April 2023 »
April 26, 2023
Wednesday Overnight Open Thread (4/26/23)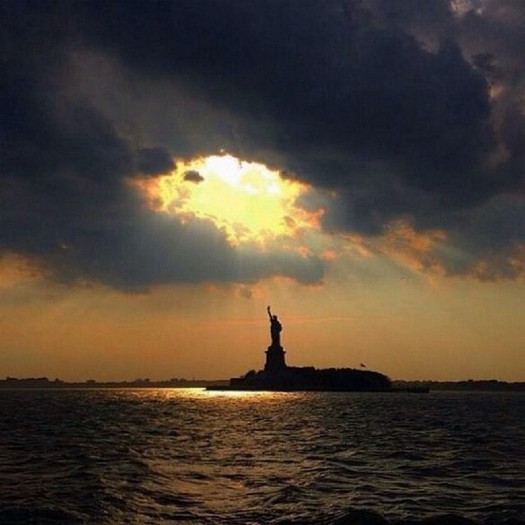 ***
The Quotes of The Day
Quote I

'I'm an entrepreneur and saw an opportunity for a business to fill that void in the market. But I'm lucky enough not to need more money, so I decided to incorporate as a non-profit organization whose purpose is to help right the wrongs of the War on Drugs.' Ben Cohen
Quote II

"Fear is so palpable that no one seems to want to step up and buy a very good bank like First Republic which can probably be had for one fourth of what it was worth three months ago.It has an amazing client base. Surprised a big broker isn't interested." Jim Cramer
Quote III

"Over the past two decades, there has been a rapid increase in throat cancer in the west, to the extent that some have called it an epidemic.

"This has been due to a large rise in a specific type of throat cancer called oropharyngeal cancer."University of Birmingham's Dr Hisham Mehanna
***

Good evening, it's Tucker Carlson.
***

So about that getting in shape thing... I think I'll pass.

A 45-year-old man who completed the London Marathon in less than three hours died suddenly while on his way home from the event.

Stephen Shanks was one of thousands of runners to take part in the 26.2-mile race on Sunday (23 April), and managed to make it to the finish line in just two hours and 53 minutes.
The whole thing just sounds painful.
***

Was it a mistake? Or Norwegian wood envy?

Sweden had literally one job, and somehow they still blew it.

As the BBC reports, Sweden made a major whoopsie Monday when its experimental rocket accidentally landed in Norway, its neighbor with whom it shares a border and a longstanding mutual peace.

How does one shrug their shoulders and say Shit happens with a Swedish accent?
***

The ONT covered financial reparations for San Francisco black residents. It's nice to see the city has their priorities in the right place.

San Francisco Art Institute files for bankruptcy
After years of financial troubles, one of the Bay Area's leading art school's faces the potential liquidation of its storied archive

The San Francisco Art Institute (SFAI) has filed for chapter 7 bankruptcy after years of mounting financial troubles, the San Francisco Chronicle reports. The filing may precipitate the liquidation of over $65m worth of assets accrued since the school's inception in 1871, including equipment, property and an expansive archive that features artworks by famous alumni like Ansel Adams and Dorothea Lange.

After announcing in 2020 that SFAI had graduated its final class, a last-ditch bid from the University of San Francisco to acquire the struggling school fell through, leaving the institution no choice but to shutter its doors. In the last few years, the school undertook fundraising efforts, re-opened enrollment, and sold almost $20m in debt to the University of California Regents to avoid foreclosure, but all to no avail

Looks like a great place to camp out and shoot up.
***

Media Contagion - Latter-day journalism is helping to realize its own false narratives.

The concept of iatrogenesis, native to medicine, describes misfortunes that would not occur but for one's interaction with medicine itself. For example, the case of COVID you catch in the doctor's waiting room or the elective surgery that impinges on a vein, which throws a clot, causing a stroke. Shockingly, medical iatrogenesis is the fifth leading cause of death worldwide.

Journalism's iatrogenic damage may be less dramatic, but it is surely more pervasive because there is no escape from exposure. Avoid consuming news and you still will be passively subject to the media's effect on your environment. Even for a long-time media whistleblower like Bernard Goldberg, such epiphanies can take a while to crystalize. Here's the operative passage of a recent column:

I've been thinking a lot lately about my profession. I always knew that journalism was fundamentally a pursuit of the negative, that we mainly report about bad things that happen, but I never gave much thought to how all that negativity affects us—it affects how we see things, especially how we see the country we live in.
***

I took the test and failed. I do not have a future in the DEI Field. Perhaps you will.

Demand for Diversity Officers may have peaked and may even be on the wane. The Diversity, Equity, and Inclusion hustle is running its course and may soon be out of steam, but it's not too late to collect your share of the loot. This means you shouldn't delay applying for one of the lucrative positions carrying the generic title of "DEI Officer."

While the typical DEI position requires no expertise of any sort, it does require a collection of attitudes toward your fellow men and women, an ability to utter shameless platitudes and clichés, and embrace a clearly identifiable and primitive Manichean worldview grounded in paranoia.

If you aim to become a promising candidate for a Diversity, Equity, and Inclusion (DEI) position, either in the corporate world or in academia, you can easily discover if you have the necessary self-conscious virtue by taking this five-minute employment aptitude survey.

Answer "Yes" to the following statements if you agree, and add or subtract the points assigned for each question based on your Yes answer. Then score yourself by comparing your results with those in the chart at the end. Good luck!
***

"Just imagine storming a house to arrest a father in front of his family for giving an ear piercing without a license, while Washington D.C. sends out messaging to embrace the castration of children" - Bitter Clinger

TONTITOWN -- A video of police entering a man's home to arrest him in connection with piercing his son's ear recently went viral.

Jeremy Sherland, 45, of Tontitown was arrested Thursday in connection with performing body art on a person under 18, third-degree endangering the welfare of a minor, resisting arrest and obstructing governmental operations.

He was released from the Washington County Detention Center late Saturday on $1,500 bond, according to the jail's website.

The video, apparently recorded by Sherland's son, shows four Tontitown police officers enter the home, handcuff Sherland and escort him out to nearby police cars.
***
Fvck Maybelline, let the company burn.
While Anheuser-Busch reels from the backlash over its partnership with Dylan Mulvaney, another brand is jumping feet-first into the fire.

Over the weekend, media personality Oli London retweeted a post of Mulvaney "getting glam" with Maybelline, which has apparently joined the ranks of companies like Nike who think the best way to sell products to women is by mocking them. But if Bud Light's $6 billion nosedive is any indication, the damages will be much more than cosmetic.

Within hours, the March 13 video went viral, lighting up social media with calls to #BoycottMaybelline. Several of London's followers were at a loss, trying to make sense of the company's rationale. "Why are all of these companies so intent on insulting women?" one asked. This is "a dude who portrays women as ditzy bimbos," another fumed.
The face a mother could smash.
***
Was Florida Governor Ron DeSantis wrong to take on Disney? Disney files suit against Florida.
Disney has a special arrangement. They aren't your typical brick and mortar business.
Disney is taking Ron DeSantis to court—and they're probably going to win
These actions set an incredibly sinister precedent.

In a move that was as easy to spot coming as Cinderella's castle at Disney World, Florida Gov. Ron DeSantis has been sued by Mickey Mouse. In a new federal lawsuit, the Walt Disney Corporation alleges DeSantis waged a "relentless campaign to weaponize government power" against the company and "orchestrated at every step" a crusade meant to punish Disney for its political views.
***
The ONT Musical Interlude & Travel Mug Emporium
&&&
&&&
***
For $100 I could have helped this guy with his marriage. Quit screwing a woman who isn't your wife. Genius Award Winner.

A local man is trying for the third time to have his case accusing a Palos Verdes Estates psychic of defrauding him out of $1,000 and causing him emotional distress heard in court, records show.

An Inglewood judge dismissed Mauro Restrepo's lawsuit in March, ruling the suit, which claimed the psychic, Sophia Adams, promised to remove a curse placed on him by his ex-girlfriend, lacked enough evidence to move forward.

In his complaint, Restrepo claimed he went to Adams' business at a home on Paseo Lunado Drive in Palos Verdes Estates in September 2021 after searching for psychics through Google to help him in his marriage.
***

Closing the week out on a high note. Tonight's Feel Good Story of The Day.

Man shoots sister's ex-boyfriend after home invasion, assault

Police in Tuscaloosa, Alabama are still investigating, but right now all signs point to self-defense in a shooting on Sunday that left a man dead and a family shaken.
And this one really put a smile on face. Another Feel Good Story of The Day.

New Mexico store owner sleeping inside business to prevent crime shoots, kills burglar tunneling through wall
Store owner says the burglary was second time he has been victimized
Ka-fvcking-boom pew pew Mutherfvcker.
***
Tonight's ONT brought to you by Chicken Sammich & A Milk Shake.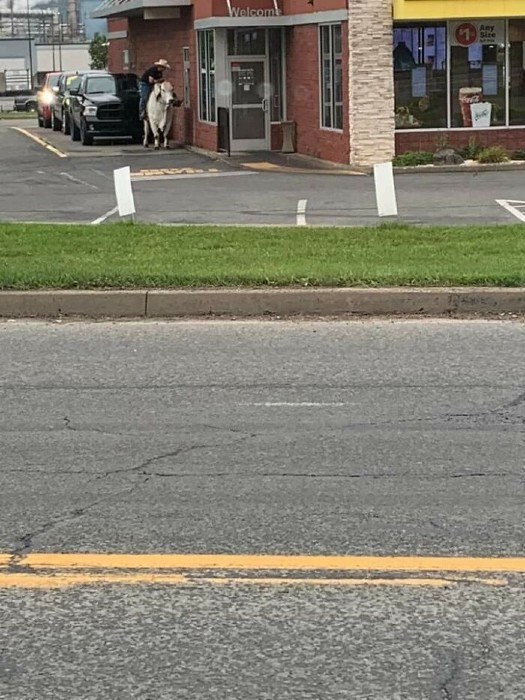 Notice: Posted with permission by the Ace Media Empire & AceCorp, LLC. The ONT can be habit forming. There, you have been warned. Complaints? We don't accept them. Take them up with Ace.

posted by Misanthropic Humanitarian at
09:50 PM
|
Access Comments