« Baby Lizards Cafe
|
Main
|
Daily Tech News 22 April 2023 »
April 21, 2023
Friday Overnight Open Thread – 4/21/2023 [Roger Ball]
An ONT of PATTERN and LOGIC
Greetings, horde! Actually, if you are looking for either one, you might want to click elsewhere. But in the meantime, if Antarctica is on your bucket list, you might get there this way (inspired by the Flight Aware Morning News):
Neat. Just like a real airport except it's all ice and snow. There's even a fire truck!
If that one piqued your interest, here's a 2015 vid from the "first commercial airliner to land onto the Antarctica ice". Fly along with the great adventurers in an Icelandic Boeing 757 (with subtitles).
Airliners flying to Antarctica are not a new thing. Typical for Pan Am Airways, the Boeing 377 Stratocruiser Clipper America was the first commercial airliner to fly to the "nethermost" continent in 1957: This Day in Aviation
15 October 1957: A Pan American World Airways Boeing Model 377 Stratocruiser, Clipper America, flies from Christchurch, New Zealand, to the United States Navy's Antarctic research station on Ross Island in McMurdo Sound.
The flight was to test the feasibility of conducting commercial flights to support the U.S. Navy's operations in the Antarctic. It originated with a load of passengers from NAS Quonset Point, Rhode Island, and flew to San Francisco, California, then on to Honolulu in the Hawaiian Islands.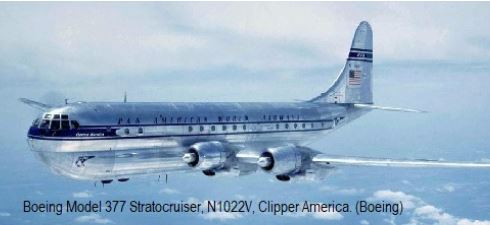 The "happy" crew on the ice: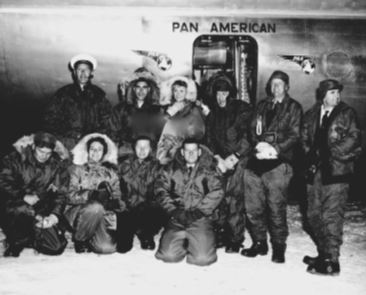 There's more on this wonderful story at the
Pan Am Historical Foundation.
For those not familiar with the old radial engine prop liners, I was a little surprised that Pan Am sent a Strat instead of the reliable old DC-6. The four Pratt and Whitney 28-cylinder, 4360 cubic inch engines provided over 3000 horsepower each, so there was plenty of power. The trick was getting them started without catching fire or having other maintenance problems. Cold temperatures tended to compound the challenges. But by 1957, Pan Am had been flying the Strat for a decade so I guess they had those challenges well in hand.
Of course, you can go by boat…er ship…if that's more your speed. You will have to study up, though.
There are almost 30 Antarctica cruise ships sailing each season. This fact often overwhelms prospective travelers.
Of course, unless you're an experienced cruiser with quickly adapting sea legs, you may want to pack a good supply of Dramamine or Scopolamine patches.
It takes 2-3 days to cross the Drake Passage from Ushuaia, Argentina. You'll either have wild seas with big swings and high seas, nothing at all, or something in between. It's an experience to be embraced, not feared.
In any case, all of the above is better than the "Shackleton Antarctic Cruise Experience"
"She's going, boys," came the cry. "It's time to get off."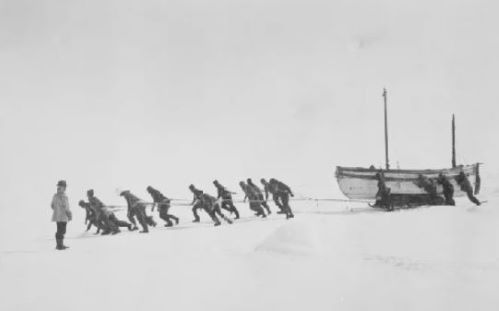 Hmm…did anyone bring snacks?
Meanwhile, on the opposite end of the planet: Stunning Photos of Polar Bears Relaxing Oh, so cuddly, no? Hope he/she/zher/etc. isn't hungry.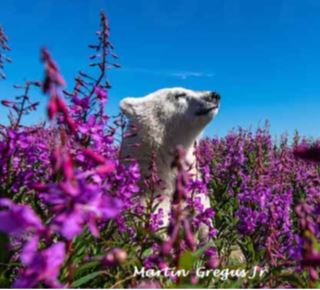 This is a pretty cool post from 1440.
If anyone took geology or, like me, geomorphology, this should be of interest. Even if you were an underwater basket weaving major, this is a cool way of viewing a critical aspect (i.e. fresh water) of our wondrous planet.
Mapping the World's River Basins by Continent
Thanks to the planet's natural slopes and ridges, falling rain that isn't absorbed by soil or evaporated also ends up in nearby rivers. This area—where all flowing surface water converges—is called a river basin, drainage basin, or watershed.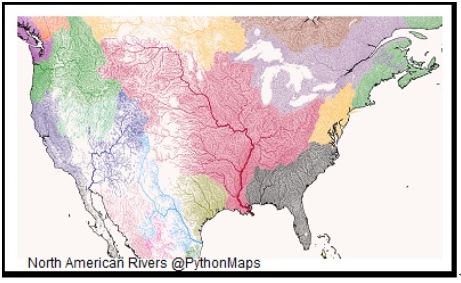 At my own peril, I will now address
DEI
. If you are up on current events, or just woke, you will immediately identify the acronym as standing for "Diversity, Equity and Inclusion", and you would not be wrong in the technical sense. However, if that is the only association you make, you are
excluding
some other
equally
wonderful and novel definitions applicable to
diverse
(heh) subjects. For example, I think my favorite is
"Doofenshmirtz Evil, Inc."
(Phineas and Ferb; TV show)
I never watched that one for some reason but I am happy to add one more definition: Destroy Every Institution. I did not originate the usage as it has been used in various ways at varying times in history since institutions became part of the human condition. In 2012, Senator James Inhofe (R-OK) famously opined:
"...this president [Obama] has tried to destroy every institution that makes America great…"
In America today, one would have to admit that Senator Inhofe's observation has benefited from a major steroid regimen. It seems everything traditionally American must be attacked, changed, or erased. Our elite betters at Stanford University helpfully published the guide against 'harmful language' — including the word 'American'
Under a section titled "Imprecise Language," the guide advises readers to replace the term "American" with "U.S. citizen."

"['American'] often refers to people from the United States only, thereby insinuating that the US is the most important country in the Americas," the packet reasons, noting that the region actually includes 42 countries between North and South America.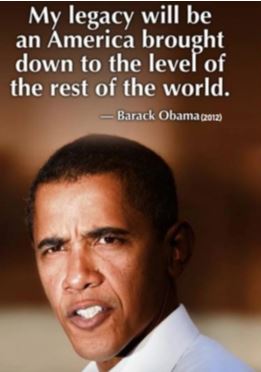 Got the picture yet?
Meh…I just made myself nauseous. Maybe I should engage in some Happy Thoughts.
Happy thoughts come from previous experiences we once enjoyed and now reflect back on. They are situations that shape how we perceive ourselves and the world around us. Like positive thinking, happy thoughts improve our overall well-being and help us live more fulfilling lives. These thoughts lower our stress by instantly enhancing our mood and ushering in feelings of happiness and joy.
Did you notice, however, that the post does not seem to be very diverse (heh). 75% of the pictures included in the body of the post are attractive white women. The tail-end-Charlie picture is the generally vanishing happy white man. I have no explanation for such an egregious lack of diversity.
Do you remember when Seinfeld first came on the scene in 1989 and was hailed as a "show about nothing"? No diversity, no equity, no inclusion: literally nothing.
By the time this post was published in March of 2000, Seinfeld had run nine seasons and had increased its rating every season to finish with a respectable 22.0.
In its final season, Seinfeld reached a mark that settled the show for good in the hearts of fans and the history of television ratings. At this point, the whole country was either watching or talking about Jerry, Elaine, George and Kramer.
Ah, those halcyon pre-Nine-Eleven days of amusing nothingness.
Finally, a tribute to cool office spaces: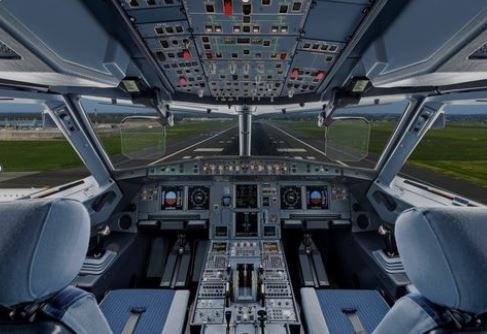 posted by Open Blogger at
10:00 PM
|
Access Comments